Page Updated on February 23, 2022
The Dana Corporation, now known as the Dana Holding Corporation, is an automotive parts manufacturer and supplier based in Maumee, Ohio. Dana has a long history of asbestos use. Lawsuits over asbestos exposure brought by employees, contractors, and consumers led to Dana's bankruptcy filing.
We invite you to fill out our form today for a free Financial Compensation Packet, filled with information about experienced mesothelioma lawyers in your area, how to get paid in 90 days, how to file an asbestos trust fund claim, and much more. With over $30 billion currently available in asbestos trust funds, if you or a loved one have a serious asbestos illness, such as mesothelioma, asbestos-related lung cancer, or asbestosis, you may qualify for significant financial compensation.
FREE Financial Compensation Packet
Info on law firms that will recover your

highest compensation

Learn how to get paid in 90 days
File for your share of $30 billion in trust funds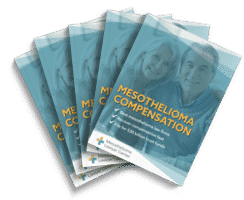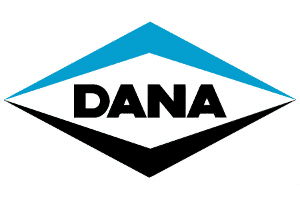 Dana Corporation History
Established in 1904, Dana Corporation was created by a young engineering student, Clarence Spicer, who invented and patented an encased universal joint.
Spicer created the joint while attending Cornell University but moved to Plainfield, New Jersey, shortly after to set up and market his business. The first universal joints, known as "u-joints," were shipped to Connecticut's Corbin Motor Company.
By 1906, business began to grow for Spicer. Many companies were placed on the roster, including American Motors, Kelly-Springfield Motor Truck Co., Buick Motor Co., Olds Motor Works, and more.
Four years later, as his business continued to grow, Spicer named his business the Spicer Manufacturing Company.
After many years of success, the company struggled financially in 1914. In 1928, the company relocated to Toledo, Ohio, to boost business.
The company's name was changed again to Dana Corporation, and the company once again began to grow.
Dana Corporation then expanded its line to include more products. The company also purchased a few auto suppliers, including the Victor Gasket Manufacturing Company and the Perfect Circle Corporation.
By 2006, Dana Corporation again faced financial troubles as numerous asbestos-related lawsuits and claims mounted against it.
The lawsuits and claims were so substantial that Dana Corporation filed for Chapter 11 bankruptcy.
Dana Corporation Lawsuits
Under bankruptcy, the Dana Corporation continued to face problems. In 2007, the Ad Hoc Committee of Asbestos Claimants appealed the Dana Corporation reorganization plan, which was slated to be set up after the company came out of bankruptcy.
The reason behind that appeal is that the Ad Hoc Committee felt that Dana Corporation didn't set aside enough funds to compensate asbestos victims, which had reached over 80,000 claimants.
Initially, the Dana Corporation said asbestos-related claims only equaled 3% of their total debt.
However, when replying to the Ad Hoc Committee, Dana Corporation said there was $240 million set aside in the trust fund for current and future asbestos-related claims.
Ultimately, Ad Hoc's appeal did not affect Dana Corporation's emergence from bankruptcy.
However, Dana Corporation battled numerous asbestos-related lawsuits. The following is one example of the many lawsuits that Dana Corporation faced.
Louis Hicks
In Sept. 2002, Louis A. Hicks, a rope packer and construction laborer, filed an asbestos-related lawsuit against Dana Corporation and 11 other companies. He was diagnosed with malignant mesothelioma.
According to court documents, during his 40-year career, Hicks was exposed to asbestos that stemmed from Dana Corporation's products.
In addition to working around pipefitters who installed asbestos-containing gaskets, he cut and packed rope filled with asbestos.
Hicks also handled the same type of gaskets that pipefitters installed, including four different kinds of gaskets manufactured by Dana Corporation.
During his trial, Hicks claimed that he also pre-cut asbestos sheets to fit flanges along with pre-cutting gaskets.
Dr. James C. Giudice, a board-certified internal medicine and pulmonary medicine physician testified that the three types of asbestos found in Dana Corporation's products (chrysotile, amosite, and crocidolite) were all dangerous to human health.
Dr. Giudice also testified that there is no way to make asbestos safe, and once someone ingests its fibers, life-threatening illnesses become a real consequence.
Hicks passed away in 2003 from mesothelioma, but his daughter carried on with his trial. The Superior Court of Pennsylvania found Dana Corporation and the additional 11 manufacturers liable for Hicks' illness in the lawsuit.
Dana Corporation was ordered to pay $464,605.650 for Hicks' asbestos exposure via gaskets. The other manufacturers were ordered to pay $5,000,000.
Additional Lawsuits Against Dana
By June 2010, Dana Corporation faced around 31,000 pending asbestos-related claims. While around 11,000 claims were settled, many are still pending. Dana Corporation estimates that its liability for asbestos claims will continue for another 15 years.
The company has never established a trust fund for claimants, but it did create the Voluntary Employee Beneficiary Association (VEBA).
VEBA covers long-term disability as well as medical expenses, including asbestos-related costs. The Dana Corporation placed around $800 million into the VEBA fund, as well as $80 million from the company stock.
Asbestos-Containing Products Made by Dana Corporation
Dana Corporation manufactured numerous products that contained asbestos, including the following:
Brake pads
Brake linings
Gaskets
Seals
Universal joints
Driveshafts
Transmissions
Axles
Thermal management products
Many people have been injured by Dana Corporation's products, including car mechanics, pipefitters, maintenance workers, boiler workers, engine room workers, steamfitters, automobile production workers, and more. If this includes you, talk to a mesothelioma lawyer about your rights.
Legal Resources and Additional Information for Asbestos Victims
There is currently over $30 billion in asbestos trust funds set up for those who are victims of asbestos-related diseases. Don't forget to fill out our form to get our free Financial Compensation Packet, filled with information on the experienced asbestos and mesothelioma attorneys in your area. If you have questions or need assistance, contact us toll-free at 800-793-4540.
FREE Financial Compensation Packet
Info on law firms that will recover your

highest compensation

Learn how to get paid in 90 days
File for your share of $30 billion in trust funds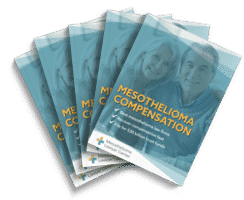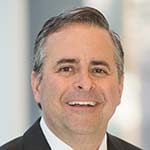 Paul Danziger grew up in Houston, Texas and earned a law degree from Northwestern University School of Law in Chicago. For over 25 years years he has focused on representing mesothelioma cancer victims and others hurt by asbestos exposure. Paul and his law firm have represented thousands of people diagnosed with mesothelioma, asbestosis, and lung cancer, recovering significant compensation for injured clients. Every client is extremely important to Paul and he will take every call from clients who want to speak with him. Paul and his law firm handle mesothelioma cases throughout the United States.