Page Updated on July 31, 2020
As with many refractory companies, prior to the 1970s, A.P. Green Industries relied heavily on asbestos when making its products, resulting in an array of life-threatening illnesses among workers. Consequently, mesothelioma lawsuits followed, forcing the company to set up an asbestos trust fund to ensure future claimants were compensated.
If you or a loved one were diagnosed with mesothelioma, asbestos-related lung cancer, or asbestosis, you may be entitled to substantial compensation. We invite you to fill out our form today for a free Financial Compensation Packet, filled with information about experienced mesothelioma lawyers in your area, how to get paid in 90 days, how to file an asbestos trust fund claim, and much more.
Free

Financial Compensation Packet
Info on law firms that will recover your

highest compensation

Learn how to get paid in 90 days
File for your share of $30 billion in trust funds
A.P. Green Industries History
A.P. Green Industries started out as a tiny brick-making company in Mexico, Missouri. It was created by Allen Percival Green, an entrepreneur from Missouri who bought a brick manufacturing plant for $85,000 in 1920.
Within five years, Green more than doubled his investment as his business expanded. He purchased a larger factory and began specializing in refractory products that had the ability to withstand fire and extremely high temperatures.
In order to withstand such extreme temperatures, A.P. Green Industries relied on asbestos.
Asbestos was used in several A.P. Green Industries products, including:
A. P. Green Insulating Cement
Kast-O-Lite
Greencast
SK-7 Insulating Castables
Green PC
Workers from different occupational fields began developing malignant mesothelioma, asbestos-related lung cancer, and other asbestos injuries due to the asbestos fibers from the company's products.
A.P. Green Industries and Mesothelioma Lawsuits
In just a little over 12 years, from 1995 to 2007, A.P. Green Industries faced an astounding 357,000 asbestos-related lawsuits, brought against them by numerous workers and contractors who fell ill from constant asbestos exposure.
In 2002, the company filed for Chapter 11 bankruptcy. Although they cited an economic recession for the reason behind filing for bankruptcy, the primary reason stemmed from the exorbitant amount of asbestos-related lawsuits brought against them.
In order to file for bankruptcy, however, A.P. Green Industries was required to set up an asbestos trust fund to handle all future claims.
Since A.P. Green Industries was acquired by the U.S. Gypsum Company in 1967, the asbestos trust fund is set up under the United States Gypsum (USG) Asbestos Personal Injury Trust.
Currently, A.P. Green Industries has paid out over $400 million to asbestos victims.
Workers Injured By A.P. Green Industries
Refractory companies are responsible for great numbers of products, and therefore, as mentioned earlier, workers from all types of industries were placed at risk.
For instance, installers and technicians were constantly exposed to cements and adhesives containing asbestos, while repair workers and plant workers were exposed to asbestos in machinery and equipment.
According to estimations, the majority of A.P. Green Industries' products contained around 15% or more asbestos.
The Centers for Disease Control and Prevention (CDC) suggests that no amount of asbestos is safe, regardless of how little or how much a product contains.
In addition, although the more you are exposed to asbestos, the higher your risk becomes of developing a dangerous illness, being exposed only a few times may also result in danger.
If you've been exposed to asbestos or think you may have been, contact your physician immediately for a medical checkup.
Additional Information and Legal Resources
Fill out our form to get our free Financial Compensation Packet, filled with information on the experienced asbestos and mesothelioma attorneys in your area. For additional assistance, contact us at 800-793-4540.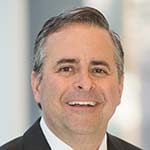 Paul Danziger grew up in Houston, Texas and earned a law degree from Northwestern University School of Law in Chicago. For over 25 years years he has focused on representing mesothelioma cancer victims and others hurt by asbestos exposure. Paul and his law firm have represented thousands of people diagnosed with mesothelioma, asbestosis, and lung cancer, recovering significant compensation for injured clients. Every client is extremely important to Paul and he will take every call from clients who want to speak with him. Paul and his law firm handle mesothelioma cases throughout the United States.