Page Updated on June 14, 2020
Combustion Engineering (CE) was an engineering company that focused on fossil fuel, engineering, and nuclear power products. Throughout several decades, CE manufactured and distributed asbestos-containing products to various companies.
Subsequently, employees and contractors who worked with and around CE products began to develop asbestos-related illnesses. Soon after, CE faced a serious of asbestos-related lawsuits, which forced the company to file for bankruptcy.
If you or a loved one have been diagnosed with mesothelioma, asbestos-related lung cancer, or asbestosis, you may be eligible for substantial compensation. Fill out our form to receive our free Financial Compensation Packet. Our packet is loaded with information on experienced mesothelioma attorneys in your area, how to file a claim for asbestos trust funds, how to get paid in 90 days, and more.
Combustion Engineering History
Founded in 1912 and established in Manhattan, CE started out as a manufacturer of boilers, boiler fuel systems, and dryers.
The company continued manufacturing throughout the 1920s, but in the 1930s, CE added other services and began repairing and improving steam engines and power plant assemblies.
CE continued to manufacture boilers during World War II. All the boilers contained excessive amounts of asbestos. The company began to grow afterward, and added more asbestos-containing products to its manufacturing line, including, but not limited to:
Plastic
Solvents
Cement
Synthetic fibers
Protective seals
In 1990, Asea Brown Boveri (ABB Group) acquired CE. Part of the purchase agreement included ABB taking responsibility for the influx of asbestos-related lawsuits against CE.
Although CE had already discontinued using asbestos when ABB bought the company, the legal claims continued to grow, which eventually compelled ABB to file Chapter 11 bankruptcy.
Combustion Engineering Lawsuits
By 2002, CE had 111,000 asbestos-related claims filed after employees and contractor developed deadly illnesses from working around the company's products.
By 2004, ABB settled around 94,000 of the cases. However, ABB was still close to business failure due to a large amount of pending asbestos-related lawsuits.
Asbestos Trust Fund
ABB filed for Chapter 11 bankruptcy, which included a reorganization plan and trust fund to compensate both current and future plaintiffs. The company stayed in bankruptcy for three years.
Afterward, the company set up the asbestos trust fund under the reorganization plan. Over $900 million has already been paid out to plaintiffs.
When the trust was created, an estimated $1.4 billion was placed in it.
In addition to the asbestos trust fund, ABB also offered company stock and cash as forms of compensation. Around $350 million in company stock and cash payments were made from 200-2009.
Combustion Engineering Asbestos Products
The majority of CE's products were manufactured and distributed to a multitude of different companies.
Since most CE's products contained asbestos, thousands of people who worked around CE's materials began to develop serious illnesses such as malignant mesothelioma and asbestos-related lung cancer.
The following products have been verified of containing asbestos.
Boilers
Block sticks
Ropes
Cement
Joint material
Fibrous adhesive
Wool Blocks
Kaiser cement and blocks
Lite Wate 22
Lite Wate 50
Permaseal Weathercoating
WeatherKote Protective Air-Check, Coating, Duriseal, and Thermal Coat
Legal Information and Resources for Asbestos Victims
If you've been injured by asbestos, keep in mind that there is a good chance that you'll qualify for considerable compensation. Remember to fill out our form to get your free Financial Compensation Packet, with information on asbestos and mesothelioma lawyers in your area. If you have questions or need additional assistance, contact us at 800-793-4540.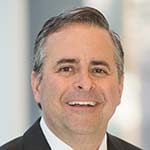 Paul Danziger grew up in Houston, Texas and earned a law degree from Northwestern University School of Law in Chicago. For over 25 years years he has focused on representing mesothelioma cancer victims and others hurt by asbestos exposure. Paul and his law firm have represented thousands of people diagnosed with mesothelioma, asbestosis, and lung cancer, recovering significant compensation for injured clients. Every client is extremely important to Paul and he will take every call from clients who want to speak with him. Paul and his law firm handle mesothelioma cases throughout the United States.