Page Updated on August 02, 2020
Although the company is one of the world leaders in aluminum production and distribution, Kaiser Aluminum has faced a multitude of mesothelioma lawsuits. The company filed for bankruptcy to compensate victims who've developed illnesses after handling and working around its asbestos-containing products.
If you or a loved one suffer from mesothelioma, asbestosis, or asbestos-related lung cancer, you may qualify for substantial compensation. Currently, there is over $30 billion in asbestos trust funds, awaiting those who've been diagnosed with an asbestos illness. We invite you to fill out our form today for a free Financial Compensation Packet, filled with information about experienced mesothelioma lawyers in your area, how to get paid in 90 days, how to file an asbestos trust fund claim, and much more.
Free

Financial Compensation Packet
Info on law firms that will recover your

highest compensation

Learn how to get paid in 90 days
File for your share of $30 billion in trust funds
Kaiser Aluminum History
Kaiser Aluminum was founded in 1946 when Henry J. Kaiser bought three aluminum facilities from the U.S. government and began mining, processing, and manufacturing aluminum products.
Over several decades, the company grew substantially. It acquired bauxite mines and began transforming bauxite into both fabricated and semi-fabricated aluminum products.
As the company continued to expand, it began distributing asbestos-containing fireboard to the U.S. Navy for use aboard vessels. Many of Kaiser's products were manufactured with asbestos due to its strong resistance to heat and fire.
From the 1950s until strict asbestos regulations created by the Environmental Protection Agency (EPA) in the 1970s, Kaiser made an abundance of asbestos-containing products.
Due to Kaiser's excessive asbestos use in many of its products, many employees, contractors, and Veterans began developing toxic illnesses such as malignant mesothelioma, asbestosis, and asbestos-related lung cancer. An onslaught of asbestos-related lawsuits and claims followed.
Kaiser Aluminum Lawsuits and Bankruptcy
By 2001, the amount of asbestos-related claims against Kaiser Aluminum had reached over 10,000. Rather than continue to fight the mounting claims, the company filed for Chapter 11 bankruptcy in 2002. Kaiser remained in bankruptcy until 2006.
After coming out of bankruptcy, the company established the Kaiser Aluminum & Chemical Corporation Asbestos Personal Injury Trust, in order to compensate all pending and future asbestos-related cases.
The trust was funded with $1.2 billion and within 2 years of its establishment, it had already paid out over $100 million.
Occupations Affected by Kaiser Aluminum
Since Kaiser distributed asbestos-related products to numerous industries, a variety of different workers in numerous occupations were affected, including:
Naval shipyard workers
Aerospace workers
Automotive mechanics
Construction workers
Kaiser's asbestos-containing products included:
Cement
Ore
Insulation
Unitab bricks
Firebricks
Finishing mud cement
Kaiser Aluminum Today
As aforementioned, Kaiser is still in operations today. The company has 11 United States fabrication facilities, 1 facility in Canada, and a number of U.S. service centers.
The combined facilities ship over 500 million pounds of products each year, worldwide. Kaiser no longer uses asbestos in any of its products, but asbestos-related claims from former workers and contractors continue to surface.
Additional Resources for Asbestos Victims
If you've been injured by asbestos, keep in mind that there is a good chance that you'll qualify for considerable compensation. Remember to fill out our form to get your free Financial Compensation Packet, with information on asbestos and mesothelioma lawyers in your area. If you have questions or need additional assistance, contact us at 800-793-4540.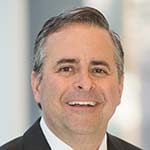 Paul Danziger grew up in Houston, Texas and earned a law degree from Northwestern University School of Law in Chicago. For over 25 years years he has focused on representing mesothelioma cancer victims and others hurt by asbestos exposure. Paul and his law firm have represented thousands of people diagnosed with mesothelioma, asbestosis, and lung cancer, recovering significant compensation for injured clients. Every client is extremely important to Paul and he will take every call from clients who want to speak with him. Paul and his law firm handle mesothelioma cases throughout the United States.