Page Updated on February 22, 2022
The Celotex Corporation relied on asbestos as an important material in its insulation for decades. Workers and consumers now face life-threatening illnesses caused by asbestos exposure, leading to numerous lawsuits against Celotex.
If you or a loved one have been diagnosed with mesothelioma, asbestos-related lung cancer, or asbestosis, you may be eligible for substantial compensation. Fill out our form to receive our free Financial Compensation Packet. Our packet is loaded with information on experienced mesothelioma attorneys in your area, how to file a claim for asbestos trust funds, how to get paid in 90 days, and more.
FREE Financial Compensation Packet
Info on law firms that will recover your

highest compensation

Learn how to get paid in 90 days
File for your share of $30 billion in trust funds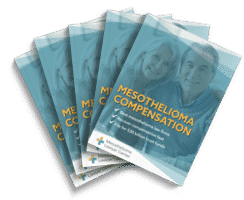 Free

Financial Compensation Packet
Info on law firms that will recover your

highest compensation

Learn how to get paid in 90 days
File for your share of $30 billion in trust funds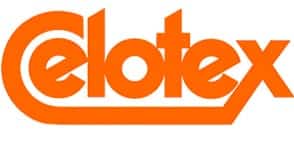 Celotex Corporation History
The Celotex Corporation was founded in the 1920s as the Celotex Company of America.
Along with its subsidiary, the Celotex Company of Great Britain, the company established itself as a leading importer of bagasse fiberboard. Shortly after, Celotex began distributing residential and commercial building products.
Another subsidiary of the company, Carey Canada Inc., mined and manufactured asbestos for use in Celotex products.
Not only were employees and contractors exposed to asbestos, but many homeowners were injured as well, leading to asbestos-related claims against Celotex for property damage and personal injury.
Celotex Corporation Lawsuits
Celotex, along with its subsidiary Carey Canada Inc., faced 380,000 asbestos-related claims equaling over $200 billion by 1998, even though they tried to deny responsibility.
The following cases are among a few of the many asbestos claims against the company:
Haskel and Mattie McNair
Haskel Shelton Mcnair and Mattie Erlene Mcnair filed a lawsuit against Celotex and 12 other companies after Haskel developed asbestos-related lung cancer from working with and around asbestos products.
According to court documents, the lawsuit went to trial, with the jury returning a verdict in favor of the McNair family.
Celotex was required to pay 30% of a total of $125,000, while another liable company, Raymark, was responsible for 10%.
The other companies settled with the plaintiffs and were responsible for the remainder of the compensation.
In addition, the McNair family won an additional cash settlement of $53,800 against the companies that agreed to settle the case.
Marion George
In 1989, plaintiff Marion George won $588,000 on behalf of her late husband, Stuart George, who worked around Celotex products containing asbestos for many years.
Per court documents, George Stuart worked for 58 years as a purchasing agent for Keasbey, an insulation distributing and contracting company.
From 1931 until 1975, George Stuart would make frequent visits to warehouses where asbestos was unpacked and stored. Most of the asbestos products used in the warehouse were distributed by the Celotex subsidiary, Carey Canada Inc.
In 1976, Stuart died from malignant mesothelioma caused by asbestos exposure.
Out of the 16 defendants that Marion George filed her lawsuit against, Celotex was the only company that refused to settle. Consequently, the case went to trial. Celotex was found liable for damages.
The plaintiff won $700,000, of which Celotex was responsible for 90%. In 1989, after a reduction to factor in the settlement amount from the other defendants, the compensation was reduced to $588,000.
Celotex Files for Bankruptcy
In 1990, Celotex filed for Chapter 11 bankruptcy, which included a reorganization plan. In 1996, the reorganization plan was approved, and in turn, the Celotex Asbestos Settlement Trust was created, which handled all pending and future asbestos-related claims.
The claims covered include both Celotex and its subsidiary company, Carey Canada Inc. The trust fund officially opened in 1998, with around $1.246 million included for claims.
In 2003, the Celotex Asbestos Settlement Trust settled over 400 claims with New York City. The company paid the city more than $40 million in property damage among schools and buildings.
Celotex Products That Contained Asbestos
Sheathing and baffles
Thermalit
Flexboards
Roofing and siding materials
Firefoil board and panel materials
Insulated brick siding
Carey Cenesto board
Thermalite
Marine panel
Asbestos sheets
Celotex Today
Celotex currently remains in business with its operations in the United Kingdom.
The company now sells and manufactures thermal PIR (polyisocyanurate) insulation boards, after selling their previous products and wallboard operations to BPB PLC of the United Kingdom, in 2000.
If you worked for Celotex or used their products, consider talking to an asbestos law firm to seek compensation.
Additional Resources for Asbestos Victims
If you've been injured by asbestos, keep in mind that there is a good chance that you'll qualify for considerable compensation. Remember to fill out our form to get your free Financial Compensation Packet, with information on asbestos and mesothelioma lawyers in your area.
FREE Financial Compensation Packet
Info on law firms that will recover your

highest compensation

Learn how to get paid in 90 days
File for your share of $30 billion in trust funds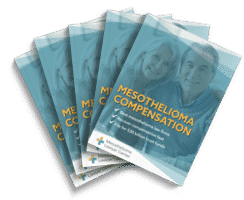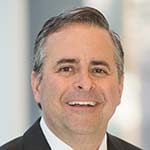 Paul Danziger grew up in Houston, Texas and earned a law degree from Northwestern University School of Law in Chicago. For over 25 years years he has focused on representing mesothelioma cancer victims and others hurt by asbestos exposure. Paul and his law firm have represented thousands of people diagnosed with mesothelioma, asbestosis, and lung cancer, recovering significant compensation for injured clients. Every client is extremely important to Paul and he will take every call from clients who want to speak with him. Paul and his law firm handle mesothelioma cases throughout the United States.