Page Updated on August 05, 2020
Shook and Fletcher is an insulation manufacturing company based out of Decatur, Georgia. Though the company is still in business and no longer uses asbestos, it once used the toxic mineral in products, leading to mesothelioma lawsuits and an eventual asbestos trust fund to pay future victims.
If you or a loved one were diagnosed with mesothelioma, asbestosis, or asbestos-related lung cancer, you may be entitled to substantial compensation. Fill out our form to get a free Financial Compensation Packet. You'll learn about the experienced mesothelioma lawyers in your area, how to get paid in 90 days, how to file a claim for the asbestos trust funds, and more.
Free

Financial Compensation Packet
Info on law firms that will recover your

highest compensation

Learn how to get paid in 90 days
File for your share of $30 billion in trust funds
Shook and Fletcher Company History
Although Shook and Fletcher started out as a steel production business in the early 1900s, the company became well-known when it began producing asbestos-containing insulation products during the 1940s.
This was not unusual at first, as most manufacturing companies relied on asbestos for its strong resistance to heat and fire.
Once experts established that asbestos causes life-threatening diseases such as malignant mesothelioma and asbestos-related lung cancer, most companies discontinued using it.
By that time, a multitude of people had already developed toxic illnesses.
Shook and Fletcher was one of the many companies that stopped using asbestos after the Environmental Protection Agency (EPA) placed regulations on its use in the late 1970s.
Although the company replaced asbestos with chemicals that provided the same benefits, it came after many people had already worked around with the company's asbestos-containing products for numerous decades.
As a result, both former employees and workers in other industries who were exposed to Shook and Fletcher's asbestos-containing products began filing lawsuits against the company.
Shook and Fletcher Lawsuits and Bankruptcy
By 2002, Shook and Fletcher faced over 55,000 asbestos-related claims and lawsuits.
Rather than continue to engage in legal battles, the company filed for Chapter 11 bankruptcy protection under an agreement that it would establish an asbestos trust fund to pay off pending and future asbestos claims.
The Shook & Fletcher Asbestos Settlement Trust was established once the company emerged from bankruptcy. MFR Claims, Inc. handles the company's asbestos-related claims.
Shook & Fletcher president and CEO Wayne Killion Jr., stated that although the company was financially "healthy," the excessive amounts of lawsuits that began shortly after the EPA and the Occupational Safety and Health Administration's (OSHA) asbestos regulations led to lawsuits from all over the country.
"We're a strong company with a healthy balance sheet, and we have a large amount of insurance coverage remaining. We've been sued from every area of the country."
While a few of the previous asbestos-related lawsuits against Shook and Fletcher were eventually dismissed, the majority of the cases were settled out of court.
Prior to filing for Chapter 11 bankruptcy, the company had already paid out over $400 million in mesothelioma lawsuits and other asbestos-related claims.
According to the company's asbestos trust fund page, the current payment percentage is 76%.
Shook and Fletcher Asbestos Products
Shook and Fletcher created and distributed a string of asbestos-related products for many years.
With over 30 manufacturing companies nationwide, these products were produced in massive amounts, leading to thousands of people developing toxic illnesses. The company's asbestos-related products included:
Cement
Ceramic fiber
Insulation
Fiber piping and fiberglass
Plastic jacketing
Adhesives
Tapes
Ceramic fiber
Foam
Along with Shook and Fletcher employees, numerous other workers in various occupations were also injured after working around the company's asbestos-containing products.
Construction workers, in particular, were always at a heightened risk of developing a toxic illnesses as they handled multiple asbestos-containing products.
Even after Shook and Fletcher discontinued the use of asbestos in its products, workers were still in danger as the old products still remained at many of the commercial and industrial locations.
Shook and Fletcher Today
Headquartered in Decatur, Georgia, the company still remains in operations today, although it does not use any asbestos in any products anymore.
Shook and Fletcher continue to focus on commercial and industrial insulation. It has six distribution centers located throughout the Southeast.
Additional Help and Resources
Remember, if you've been diagnosed with an asbestos illness, you may qualify for significant compensation. Don't forget to fill out our form to get our free Financial Compensation Packet, filled with information on the experienced asbestos and mesothelioma attorneys in your area. If you need additional assistance, contact us toll-free at 800-793-4540.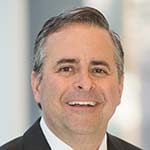 Paul Danziger grew up in Houston, Texas and earned a law degree from Northwestern University School of Law in Chicago. For over 25 years years he has focused on representing mesothelioma cancer victims and others hurt by asbestos exposure. Paul and his law firm have represented thousands of people diagnosed with mesothelioma, asbestosis, and lung cancer, recovering significant compensation for injured clients. Every client is extremely important to Paul and he will take every call from clients who want to speak with him. Paul and his law firm handle mesothelioma cases throughout the United States.