Babcock, Wilcox & Company
Page Updated on July 31, 2020
Prior to the Environmental Protection Agency's (EPA) strict regulations on asbestos use, Babcock, Wilcox & Company (B&W) used the life-threatening set of minerals in a variety of products. Consequently, workers became ill, and in turn filed mesothelioma lawsuits against the company, forcing B&W to file for bankruptcy and set up an asbestos trust fund.
If you or a loved one were diagnosed with mesothelioma, asbestos-related lung cancer, or asbestosis, you may be entitled to substantial compensation. We invite you to fill out our form today for a free Financial Compensation Packet, filled with information about experienced mesothelioma lawyers in your area, how to get paid in 90 days, how to file an asbestos trust fund claim, and much more.
Free

Financial Compensation Packet
Info on law firms that will recover your

highest compensation

Learn how to get paid in 90 days
File for your share of $30 billion in trust funds
History of B&W
B&W was founded in 1867 as a water-tube boiler manufacturer. Within a little over 10 years, the company installed its first utility boiler. By 1902, it began manufacturing boilers that helped power the first subway built in New York City.
Shortly after, B&W began manufacturing boilers for projects funded by the U.S. government, including a fleet of Navy battleships.
In addition, B&W manufactured nuclear submarine components, fabricated components, and a coal-fired broiler for Nimitz airline carriers.
Although the company didn't manufacture asbestos, the dangerous minerals were used in their boilers.
Many workers who built and/or repaired the boilers developed deadly diseases, including malignant mesothelioma and asbestos-related lung cancer. As a result, over 300,000 lawsuits were filed against the company.
B&W Lawsuits and Asbestos Trust Fund
B&W's first asbestos-related lawsuit began in 1982. By the year 2000, asbestos claims had risen to 340,000. With the costs of settlement and trial awards and court-related costs, B&W paid out a total of $1.6 billion.
Yet, there were still over 45,000 claims against them, which forced B&W into Chapter 11 bankruptcy in 2006.
After the asbestos trust fund was set up, B&W paid out millions in compensation to workers who were affected by working around asbestos in the company's boilers.
Prior to setting up their asbestos trust fund, a lawsuit in 1996 resulted in a victim's family winning over a million in a settlement.
According to court documents, Martin McPadden was a fireman striker who worked handled various products that contained asbestos, including the boilers manufactured by B&W.
McPadden passed away after a battle with malignant mesothelioma, but his loved ones pursued justice on his behalf.
B&W, along with several others companies named in the lawsuit, settled with the family for a little over $1.6 million.
Occupations Affected By B&W
Since B&W boilers were used in a variety of settings, numerous types of workers were exposed to asbestos and affected. The following are among just a few of over 2,000 occupations that were affected by asbestos via B&W products:
Vessel builders
Vessel repairers
Welders
Firefighters
Plumbers
Pipefitters
Maintenance workers
Submarine workers
Products containing asbestos in B&W products include:
Decking boards
Asbestos blocks
Gaskets
Heat seals
Insulation
B&W Today
B&W emerged from bankruptcy and is still in business today. The company no longer use asbestos in any products and remain headquartered in Charlotte, North Carolina.
Currently, the company works with the research and development of alternative energy sources, as well as with several departments of the United States Department of Energy National Laboratories.
Resources for Asbestos Victims
Don't forget to fill out our form to get our free Financial Compensation Packet, filled with information on the experienced asbestos and mesothelioma attorneys in your area. For additional assistance or questions, contact us toll-free at 800-793-4540.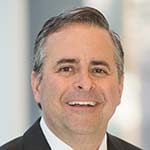 Paul Danziger grew up in Houston, Texas and earned a law degree from Northwestern University School of Law in Chicago. For over 25 years years he has focused on representing mesothelioma cancer victims and others hurt by asbestos exposure. Paul and his law firm have represented thousands of people diagnosed with mesothelioma, asbestosis, and lung cancer, recovering significant compensation for injured clients. Every client is extremely important to Paul and he will take every call from clients who want to speak with him. Paul and his law firm handle mesothelioma cases throughout the United States.