Page Updated on July 31, 2020
General Electric (GE) is a leading consumer product, energy, finance, and healthcare company based out of Fairfield, Connecticut. Although it's now one of the leading companies in the world, there was a time when GE put workers' lives at risk, according to reports, by excessively using asbestos.
If you or a loved one have mesothelioma, asbestos-related lung cancer, or asbestosis, keep in mind that you may qualify for substantial compensation. Right now, there is over $30 billion in asbestos trust funds, awaiting those who've been diagnosed with an asbestos illness. Fill out our form to get a free Financial Compensation Packet. You'll learn about the experienced mesothelioma lawyers in your area, how to get paid in 90 days, how to file a claim for the asbestos trust funds, and more
Free

Financial Compensation Packet
Info on law firms that will recover your

highest compensation

Learn how to get paid in 90 days
File for your share of $30 billion in trust funds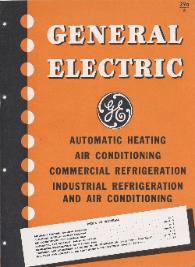 GE History
GE started in 1892 between a merger of two companies: Edison General Electric and Thomas-Houston Electric Company. Thomas Edison once sat on the board of directors of the company until the end of the company's first year.
When the company merged, it had strong financial backing by J.P. Morgan bank from the beginning, leading to success early on for GE.
GE quickly grew into one of the largest companies in the world, where it still stands today. By 1980, it already had total revenue of $25 billion. As the company grew, its products began to expand and vary, including electronics, nuclear products, jet engines, and more.
One of the driving forces behind GE's substantial success was Jack Welch, who became CEO of the company in 1981. Welch, who started with the company as a chemical engineer in the 1960s, was responsible for eliminating divisions performing poorly and focusing on areas that would bring the company more success.
Consequently, the company stopped making housewares, air conditioners, and semiconductors and began buying out companies, such as GCR medical supplies, NBC, Kidder-Peabody, and more.
As with many large manufacturers prior to the late 1970s, GE used asbestos in its products and equipment.
Employees, contractors, and even consumers began developing toxic illnesses such as malignant mesothelioma, asbestosis, and asbestos-related lung cancer.
GE Lawsuits
Due to the sheer size of the corporation and its huge diversification, GE decided to fight over 400,000 asbestos-related claims against it, whereas most companies facing a large amount of claims typically claimed bankruptcy and set up asbestos trust funds.
By 2006, the pending claims had risen to 509,000. The majority of cases against GE were from government employees and military workers who were exposed to equipment that the company supplied to build government-specified products and equipment. Turbines in particular contained an excessive amount of asbestos.
The following cases are among a few of the many asbestos-related lawsuits that GE has faced:
Samuel Scarbrough
On April 13, 2007, a United States District Judge for the Central District of California ruled that GE stand trial against Samuel Scarbrough, who was exposed to asbestos while in the Navy and aboard the USS West Virginia.
According to court documents, GE failed to warn sailors of the hazards associated with working around asbestos-containing machinery and products that the company installed onto vessels.
Although GE tried to argue the lawsuit and denied responsibility, a judge required the company to stand trial after it was determined asbestos was included in condensers, turbines, generators and more.
Scarbrough eventually developed malignant mesothelioma from GE's products, and subsequently died. Although GE argued that asbestos was used under government orders and because the military required, the court stated that,
"Defendant (General Electric) has submitted numerous exhibits, declarations, and specifications from the United States Navy demonstrating that the Navy exercised control over the design and manufacturing of Defendant's machines…Defendant has not shown that the Navy required it to refrain from issuing warnings nor has it shown that the Navy provided reasonably precise specifications affecting Defendant's provision of Warnings."
Ed Lauter
GE was among the many defendants named in former actor Ed Lauter's asbestos-related lawsuit. Lauter, a professional actor who starred in hundreds of films and television shows, passed away in October 2013 from mesothelioma.
Lauter's wife, Mia Lauter, filed a mesothelioma lawsuit on his behalf and named numerous companies, movie studios, and network television stations as defendants.
GE was named in the lawsuit for the asbestos exposure that Ed Lauter experienced during the two decades he worked in television.
It's been speculated that GE's part in the lawsuit comes from when it previously owned NBC (the network television station where Lautner worked as an actor).
As of June 2020, Lauter's lawsuit is still pending. However, his family is determined to ensure that justice is served on his behalf. According to news reports, the family is seeking an undisclosed amount.
Occupations Affected by GE
GE was responsible for using asbestos in numerous types of products and equipment (see list below).
For example, prior to the Environmental Protection Agency's (EPA) strict regulations on asbestos use, many of GE's earlier products, which produced high heat, were insulated with asbestos.
Insulation was also in the company's many factories and plants, including asbestos-containing wiring, cables, and machinery.
As a result, many different workers across an array of occupations were placed at risk of asbestos-related diseases, including:
Appliance assemblers
Engine assemblers
Electricians
Repair workers
Distribution workers
Installers
Demolition workers
Sailors
Ship workers
GE Asbestos-containing Products
General Electric sold asbestos-containing wires, cables and cords under the brand name Deltabeston. They also produced infrared ovens with the brand name Wil-Son Patent-Flex.
In addition, the following have been confirmed to contain asbestos prior to GE removing the toxic substance from its line:
Consumer electronics
Housewares
Steam turbines
Appliances
Molding compounds
Cables
Furnaces
Wires
Additional Information and Legal Resources for Asbestos Victims
If you've been injured by asbestos, keep in mind that there is a good chance that you'll qualify for considerable compensation. Don't forget to fill out our form to get our free Financial Compensation Packet, filled with information on the experienced asbestos and mesothelioma attorneys in your area. If you have questions or need additional assistance, contact us at 800-793-4540.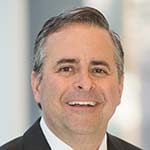 Paul Danziger grew up in Houston, Texas and earned a law degree from Northwestern University School of Law in Chicago. For over 25 years years he has focused on representing mesothelioma cancer victims and others hurt by asbestos exposure. Paul and his law firm have represented thousands of people diagnosed with mesothelioma, asbestosis, and lung cancer, recovering significant compensation for injured clients. Every client is extremely important to Paul and he will take every call from clients who want to speak with him. Paul and his law firm handle mesothelioma cases throughout the United States.