Mergenthaler Linotype Company
Page Updated on August 03, 2020
The Mergenthaler Linotype Company, also known as The Linotype Company, once relied on asbestos in its machinery and products due to its strong resistance to heat and fire. The long use of asbestos led to a string of asbestos-related lawsuits, causing severe financial strain on the company.
If you suffer from mesothelioma, asbestos-related lung cancer, or asbestosis, you may be eligible for a large amount of compensation. Currently, there is over $30 billion in asbestos trust funds, set up for those who have been diagnosed with an asbestos-related illness. Fill out our form to receive our free Financial Compensation Packet. Our packet is loaded with information on experienced mesothelioma attorneys in your area, how to file a claim for asbestos trust funds, how to get paid in 90 days, and more.
Free

Financial Compensation Packet
Info on law firms that will recover your

highest compensation

Learn how to get paid in 90 days
File for your share of $30 billion in trust funds
Mergenthaler History
The Mergenthaler Linotype Company was created in Baltimore, Maryland, after the British company, Machinery Trust, merged with Joseph Lawrence, a former published of The Railway Magazine, and with Ottmar Mergenthaler, an inventor from Germany.
Once the business was formed, Ottmar Mergenthaler made the Linotype, the first functional typesetting or "line-casting" machine. The new machine was the first to replace manual typing with keyboard typing.
Shortly after, Mergenthaler Linotype based its office out of Brooklyn, New York. Numerous commercial publishers, including popular news publishers such as the New York Tribune, began buying the linotype machine for its ease of use and affordability.
By the early 1900s, the company had sold over 10,000 units. With its booming success, Mergenthaler Linotype expanded its business by purchasing several factories internationally.
The company's bounding success continued until the 1970s, when newer, advanced equipment made the linotype machine obsolete.
Eventually, Mergenthaler Linotype transferred its focus to computerized typesetting systems, which picked up more business and kept the company afloat.
In the 1990s, Mergenthaler Linotype started a merger with Hell GmbH, forming the Linotype-Hell AG. The new company moved away from typesetting and began focusing on typographical software.
Prior to its merger, the company used excessive amounts of asbestos in its products, which ultimately led to asbestos-related lawsuits.
Mergenthaler Lawsuits
Although Mergenthaler Linotype faced numerous asbestos lawsuits, the New York Supreme Court doesn't contain any lawsuit information against the company prior to the 1970s.
Therefore, only 33 asbestos-related cases against the company are on record. Nevertheless, the company was listed among other companies in a multitude of asbestos-related lawsuits.
Occupations Affected by Mergenthaler
Mergenthaler Linotype used asbestos in the machines that made molten metal.
In turn, those who manufactured the company's products were at risk of asbestos. In addition, company employees who repaired the machinery assembled the machinery, or replied asbestos cement to the machinery were also at risk.
Furthermore, technicians who worked on the linotype machines would pack asbestos-filled paste between the various parts of the machines. When the linotype needed repair, asbestos was pasted into the empty spaces before the machine parts were replaced.
Anyone who worked at a publishing company and handled the repairs of linotype machines was also at risk of inhaling dangerous asbestos fibers. A 1922 manual, provided by Mergenthaler Linotype, advised the workers to:
"Break away as much of the asbestos insulating material packed between the crucible and the jacket as is possible."
As a result, thousands of people suffered due to asbestos exposure from the company's machines.
The 1922 manual had no warnings regarding the harmful effects of asbestos and how it can lead to life-threatening injuries, such as mesothelioma, asbestosis, and asbestos-related lung cancer.
Mergenthaler Today
Today, the company goes by the name Linotype and creates various fonts and typographic products for individuals and businesses.
The company is still based out of Brooklyn, New York, and no longer uses asbestos in any of its products.
Additional Information and Resources
Remember to fill out our form to get your free Financial Compensation Packet, with information on asbestos and mesothelioma lawyers in your area. For additional assistance, contact us at 800-793-4540.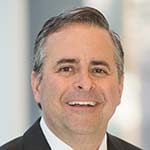 Paul Danziger grew up in Houston, Texas and earned a law degree from Northwestern University School of Law in Chicago. For over 25 years years he has focused on representing mesothelioma cancer victims and others hurt by asbestos exposure. Paul and his law firm have represented thousands of people diagnosed with mesothelioma, asbestosis, and lung cancer, recovering significant compensation for injured clients. Every client is extremely important to Paul and he will take every call from clients who want to speak with him. Paul and his law firm handle mesothelioma cases throughout the United States.