Rapid American Corporation (Philip Carey Manufacturing Corp.)
Page Updated on August 04, 2020
Philip Carey Manufacturing Corporation, which later became a subsidiary of Rapid American, used asbestos in its products for its ease of use, affordability, and resistance to heat and fire. Once workers began falling ill from asbestos exposure, mesothelioma lawsuits soon followed.
With more than $30 billion currently set aside in trust funds, you may qualify for substantial compensation if you've been diagnosed with mesothelioma, asbestosis, or asbestos-related lung cancer. We invite you to fill out our form today for a free Financial Compensation Packet, filled with information about experienced mesothelioma lawyers in your area, how to get paid in 90 days, how to file an asbestos trust fund claim, and much more.
Free

Financial Compensation Packet
Info on law firms that will recover your

highest compensation

Learn how to get paid in 90 days
File for your share of $30 billion in trust funds
Philip Carey/Rapid American History
Established in 1888 in Cincinnati, Ohio, the Philip Carey Manufacturing Corporation was an insulation company that mined asbestos for more than 8 decades. The company's insulation was used in machinery and products such as boilers, pipes, and generators.
During the 1970s, Phillip Carey merged with the Rapid American, which started the stages of a long line of litigation to follow.
Although Rapid American didn't manufacture asbestos-containing products, its merger with several companies that did, including Philip Carey, eventually led to bankruptcy.
Rapid American Lawsuits and Bankruptcy
By the 1970s, shortly after merging with Philip Carey, Rapid American began facing thousands of asbestos-related lawsuits.
In addition to merging with Philip Carey, Rapid American also acted as a holding company for the McCrory variety stores, a chain of stores associated with asbestos.
The accumulation of asbestos-related claims got so high that by 2013, Rapid American filed for Chapter 11 bankruptcy with more than 275,000 claims against it, equaling over $100 million.
Under 13-10687, U.S. Bankruptcy Court, Southern District of New York (Manhattan), the company listed their assets at $86.9 million and cited asbestos-related claims as to the reason for bankruptcy.
"Recently, Rapid has experienced an increase in the number of mesothelioma claims being filed against it, and an increase in the dollar amount sought to settle claims," said Rapid American Vice President, Paul Weiner.
So far, there is no reorganization plan or asbestos trust fund set up for Rapid American.
Philip Carey/Rapid American Asbestos Products
Philip Carey manufacturing numerous asbestos-containing products, including:
Carey Thermo-Board Concrete
Carey Rock Wool
Asbestos Magnesia Diatomite Rock Wool
Fire-Chex Singles
Carey Ceramo Glazed Asbestos Siding
Carey Ceramo Baked-on Ceramic Finish
Carey Hi-Temp No. 19 (asbestos fiber bonded into commercial pipe insulation)
Fibrated Emulsion
Carey Fireclad Jacketing
Careystone Asbestos Cement Roofing
Numerous workers in various occupations were affected the company's asbestos-containing products, including:
Machinists
Factory Workers
Electricians
Metal Workers
Insulation Repairers
Insulation Installers
Boilermakers
Pipe Installers, and more
Additional Resources and Help for Asbestos Victims
Remember, if you've been diagnosed with an asbestos-related illness, there is a good chance you'll qualify for considerable compensation. Don't forget to fill out our form to get our free Financial Compensation Packet, filled with information on the experienced asbestos and mesothelioma attorneys in your area.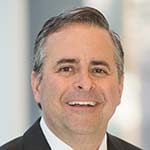 Paul Danziger grew up in Houston, Texas and earned a law degree from Northwestern University School of Law in Chicago. For over 25 years years he has focused on representing mesothelioma cancer victims and others hurt by asbestos exposure. Paul and his law firm have represented thousands of people diagnosed with mesothelioma, asbestosis, and lung cancer, recovering significant compensation for injured clients. Every client is extremely important to Paul and he will take every call from clients who want to speak with him. Paul and his law firm handle mesothelioma cases throughout the United States.