Page Updated on February 24, 2022
Georgia-Pacific is most well-known for its paper products, but it also makes building and construction products, chemicals, mining products, and aerospace products. Although the company has not used asbestos in decades, it is still paying billions in related mesothelioma and asbestos lawsuits.
Free

Financial Compensation Packet
Info on law firms that will recover your

highest compensation

Learn how to get paid in 90 days
File for your share of $30 billion in trust funds
FREE Financial Compensation Packet
Info on law firms that will recover your

highest compensation

Learn how to get paid in 90 days
File for your share of $30 billion in trust funds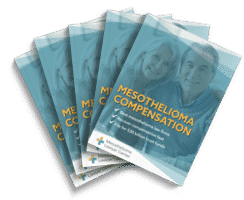 Company History
The history of paper giant Georgia-Pacific dates back to 1927. Founder Owen Robertson Cheatham began the company as the Georgia Hardwood Lumber Company in Augusta. The hardwood lumber wholesale company also opened and operated sawmills.
In the 1940s, the company supplied more lumber to the war effort than any other company. After the war, it expanded westward, opening a facility in Bellingham, Washington.
In 1948, the company's name changed to Georgia-Pacific Plywood and Lumber Company, shortened to Georgia-Pacific Corporation in 1956.
In 1957, Georgia-Pacific entered the paper and pulp manufacturing industry with its first pulp and liner board mill opening in Toledo, Oregon. In 1963 the company made its first tissues with the Coronet brand.
Over the next several decades Georgia-Pacific continued to grow and acquire more businesses along the way, including the acquisition of Bestwall Gypsum in 1965.
In 2005, Koch Industries bought Georgia-Pacific Corporation for $21 billion.
Asbestos Use in Products
Georgia-Pacific has paid dearly for the use of asbestos in its products. Considering the huge amount of products the company has made over many years, only a tiny portion of the product line was impacted by asbestos.
The acquired Bestwall Gypsum company made the asbestos-containing products. When Georgia-Pacific bought the company, it took on liability for the products.
Bestwall Gypsum made drywall and made the first-ever gypsum wallboard, which was called Beaver Products' Bestwall. It was a popular building material used beginning in the late 1920s and throughout the 1940s.
When the company bought Bestwall, it continued manufacturing asbestos-containing products. This was around the time when companies were learning that asbestos was causing health problems in workers, although research about the harmful asbestos dates back centuries before then.
The number of Georgia-Pacific and Bestwall products that contained asbestos was limited but widely used. They included gypsum drywall, wallboard, plaster, and joint compound. Gypsum, like asbestos, is a natural mineral.
Gypsum is not harmful, but the Bestwall products included asbestos fibers. These were mixed into the gypsum to add strength, insulation, and fireproofing.
The asbestos products labeled as Georgia-Pacific branded products were all various types of joint compounds.
Asbestos Exposure and Workers
The use of asbestos in these gypsum products provided useful qualities for building materials but also put many people at risk of serious health problems. When released into the air, asbestos fibers can be easily inhaled or ingested.
Once in the body, the fibers become lodged in tissues and cause damage that over many years can lead to the development of lung cancer, mesothelioma, a rare type of cancer, and asbestosis, a progressive scarring of lung tissue.
Many workers were exposed to asbestos because of Bestwall and Georgia-Pacific products. Workers who manufactured the materials worked directly with asbestos, mixing it with gypsum.
Before the dangers were known, these workers were likely unprotected with safety gear. They were at serious risk of inhaling the fibers and bringing them home on their clothing, and contaminating family members.
Construction Workers
Another group at risk is construction workers. This is a much bigger group because it includes anyone who worked with or around the asbestos products made by Bestwall and Georgia-Pacific.
The group also includes drywall workers who worked directly with the products, but also all other types of workers on building construction sites.
One particular hazard was that these workers sanded the dried joint compound, causing asbestos fibers to become airborne. This activity put anyone working in the area at risk of inhaling the fibers.
Anyone who did renovation or remodeling work on an older home that contains these asbestos materials is also at risk of developing mesothelioma.
Georgia Pacific Lawsuits
Unlike other companies that produced asbestos products or acquired a company that made them, Georgia-Pacific didn't file for bankruptcy protection in the face of lawsuits.
The company was large enough to fight the lawsuits and pay settlements. There is no asbestos trust fund, but individuals affected by Bestwall asbestos have filed lawsuits, and many of them have won.
Ron Taylor
For example, the case of a Florida man who sued the company ended in a jury award of $9.4 million to the victim.
A construction worker, Ron Taylor, filed the lawsuit. He worked as a painting supervisor in the 1970s and worked with Georgia-Pacific and Bestwall joint compound.
Taylor described being covered in dust most days from the sanding down of the joint compound. He was ultimately diagnosed with mesothelioma.
Taylor sought $29 million but was awarded $9.4 million by the jury, which found that he was partly liable and that Georgia-Pacific was primarily liable for his illness.
Secret Research and Fraud
Facing thousands of lawsuits and claims, Georgia-Pacific conducted a secret research program in which it hoped to prove that its products did not cause cancer, according to reports.
The company hired experts to conduct the studies and publish the desired evidence. Ultimately 18 scientists were paid over $6 million to do this work. A New York appeals court determined that this practice was likely to result in fraud.
Georgia-Pacific and now Koch Industries will continue to face lawsuits against them over asbestos exposure and resulting illnesses.
While the company tried to downplay the harm that asbestos joint compound causes with its secret research program, it has never won an asbestos case with that line of argument.
If you worked for Georgia-Pacific, Bestwall, or any company that used their asbestos products, you can rely on an experienced and compassionate mesothelioma lawyer to help you file a lawsuit and seek compensation.
Legal Help
If you've been injured by mesothelioma, asbestos-related lung cancer, or asbestosis, keep in mind that there is a good chance that you'll qualify for considerable compensation. Don't forget to fill out our form to get our free Financial Compensation Packet, filled with information on the experienced asbestos and mesothelioma attorneys in your area.
FREE Financial Compensation Packet
Info on law firms that will recover your

highest compensation

Learn how to get paid in 90 days
File for your share of $30 billion in trust funds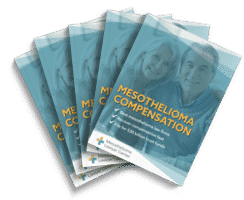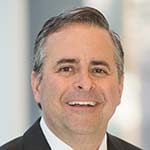 Paul Danziger grew up in Houston, Texas and earned a law degree from Northwestern University School of Law in Chicago. For over 25 years years he has focused on representing mesothelioma cancer victims and others hurt by asbestos exposure. Paul and his law firm have represented thousands of people diagnosed with mesothelioma, asbestosis, and lung cancer, recovering significant compensation for injured clients. Every client is extremely important to Paul and he will take every call from clients who want to speak with him. Paul and his law firm handle mesothelioma cases throughout the United States.