Page Updated on August 06, 2020
The Flintkote Company was a roofing material manufacturing company that once heavily relied on asbestos. The company closed in 1987, but later filed for bankruptcy and established an asbestos trust fund for mesothelioma victims harmed by its products.
If you suffer from mesothelioma, asbestosis, or asbestos-related lung cancer, you may be eligible for a large amount of compensation. Currently, there is over $30 billion in asbestos trust funds, set up for those who have been diagnosed with an asbestos-related illness. Fill out our form to receive our free Financial Compensation Packet. Our packet is loaded with information on experienced mesothelioma attorneys in your area, how to file a claim for asbestos trust funds, how to get paid in 90 days, and more.
Free

Financial Compensation Packet
Info on law firms that will recover your

highest compensation

Learn how to get paid in 90 days
File for your share of $30 billion in trust funds
The Flintkote Company History
The Flintkote Company was established in 1901 and later incorporated, in 1917, in Massachusetts. The company started out manufacturing roofing materials and expanded rapidly.
Over the next several years, Flintkote opened plants in Louisiana, New York, California, and New Jersey. It also began selling and distributing its products overseas.
In 1956, Flintkote began buying other businesses, which allowed the company to produce more items, including gypsum and various other asbestos-containing products.
One product in particular contained excessive amounts of asbestos was ThermalKote, a water-resistant insulation coating.
Even though there were already warnings in place regarding the dangers of asbestos, Flintkote continued to use the highly toxic set of minerals in its products until 1981 and continued to distribute it until 1984.
The Flintkote Company Lawsuits and Bankruptcy
By the early 1970s, the first of many asbestos-related lawsuits started against Flintkote.
In a little over 10 years, the company sold numerous manufacturing plants in order to help cover the string of claims. To make matters worse, Flintkote's insurance company, which helped pay the claims for many years, stopped payments in 2001.
As a result, Flintkote voluntarily filed for Chapter 11 bankruptcy on May 1, 2004. Its partner company, Flintkote Mines, facing a barrage of asbestos-related lawsuits as well, also filed Chapter 11 bankruptcy.
At the time, the company listed over $70 million in asbestos-related claims. Although 350,000 claims had already been paid, there were still more than 150,000 pending cases.
As part of an amended joint plan of reorganization, Flintkote created an asbestos trust fund once it emerged from bankruptcy.
Established on February 9, 2015, the Amended Joint Plan of Reorganization in Respect of The Flintkote Company and Flintkote Mines Limited was created to compensate pending and future asbestos-related claims.
Occupations Affected By The Flintkote Company
Flintkote manufactured and distributed a variety of products throughout the U.S. and Canada, which were shipped to a myriad of different industries.
Many workers from different occupations were put at risk of developing toxic illnesses such as mesothelioma and asbestosis. The most common types of workers affected include:
Plumbers
Pipefitters
Construction Workers
Painters
Electricians
Automobile Mechanics
Factory Workers
Roofers
Asbestos-containing products manufacture by The Flintkote Company include:
Asphalt shingles
Gypsum wallboard
Sidings
Cement
Pipes
Paper products
Containers
Flintkote Today
As mentioned earlier, Flintkote sold off much of its business in the 1980s. The company is now mostly known today as a defendant in asbestos-related lawsuits.
Additional Help and Resources for Asbestos Victims
If you've been injured by asbestos, keep in mind that there is a good chance that you'll qualify for considerable compensation. Remember to fill out our form to get your free Financial Compensation Packet, with information on asbestos and mesothelioma lawyers in your area.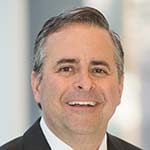 Paul Danziger grew up in Houston, Texas and earned a law degree from Northwestern University School of Law in Chicago. For over 25 years years he has focused on representing mesothelioma cancer victims and others hurt by asbestos exposure. Paul and his law firm have represented thousands of people diagnosed with mesothelioma, asbestosis, and lung cancer, recovering significant compensation for injured clients. Every client is extremely important to Paul and he will take every call from clients who want to speak with him. Paul and his law firm handle mesothelioma cases throughout the United States.