Ehret Magnesia Manufacturing Company
Page Updated on July 31, 2020
Ehret Magnesia Manufacturing Company created asbestos pipe insulation, among many other asbestos-containing products, for many decades. Employees and contractors began developing fatal illnesses. Lawsuits against Ehret Magnesia followed, which eventually led to the company that acquired Ehret Magnesia filing for bankruptcy.
If you or a loved one suffer from mesothelioma, asbestos-related lung cancer, or asbestosis, you may qualify for substantial compensation. Fill out our form to get a free Financial Compensation Packet. You'll learn about the experienced mesothelioma lawyers in your area, how to get paid in 90 days, how to file a claim for the asbestos trust funds, and more.
Free

Financial Compensation Packet
Info on law firms that will recover your

highest compensation

Learn how to get paid in 90 days
File for your share of $30 billion in trust funds
Ehret Magnesia History
When Ehret Magnesia was founded in 1897, it created two brand names for its asbestos pipe insulation: Durocel and Thermalite. The company's two insulation products became so popular that both became signature brands.
As the company expanded, so did its product line, which included adding thermal insulation and construction supplies. The new products were created with raw asbestos and limestone mine materials.
Until the late 1960s, Ehret Magnesia continued making asbestos-containing products even though documents show that the company was fully aware of the dangerous associated with ingesting asbestos fibers.
In fact, in 1959, Ehret Magnesia merged with another company that created asbestos-containing products, Baldwin-Hill. The merger formed Baldwin-Ehret-Hill and lasted until 1968, when the company was bought out by Keene Corporation.
Under the Keene Corporation, no asbestos-containing products were manufactured, but the company continued to sell Ehret Magnesia's products.
In addition to acquiring Ehret Magnesia's products, Keene Corporation also took on thousands of asbestos-related claims.
Ehret Magnesia/Keene Corporation Lawsuits
In 1971, Keene Corporation began the process of fighting asbestos-related claims. The majority of the claims came from employees and contractors who worked decades ago for Ehret Magnesia.
Since Keene acquired Ehret Magnesia, it also took on all of its asbestos claims.
By the end of 1991, over 2,400 asbestos-related claims had been taken care of. However, Keene still faced over 9,000 pending cases.
The numbers quickly increased to over 100,000. In 1996, still facing an overwhelming amount of cases, Keene filed for Chapter 11 bankruptcy.
The company came out of bankruptcy in 1996, and soon after created an asbestos trust fund entitled the Keene Creditors Trust.
The trust fund was set up to pay all pending and future asbestos-related claims.
Ehret Magnesia Faces Fines for Illegal Dumping
In January 1997, workers at Pennsylvania's Valley Forge State Park found that soil in the park had been contaminated by an asbestos-containing fiber optic cable.
The cable was located close to the site where Ehret Magnesia once manufactured its products.
Upon further investigation, it was discovered that Ehret Magnesia had been illegally dumping their waste materials into the Schuylkill River and into abandoned pits. The illegal activity had gone on for decades.
The U.S. Environmental Protection Agency (EPA) declared the area as an emergency hazardous territory in which immediate clean-up was needed.
Shortly after, the area was cordoned off and the asbestos was wet down to reduce the chance of people ingesting airborne asbestos fibers.
In 2013, the clean-up began, which included excavating and transporting contaminated soil over a 112-acre area in the Valley Forge National Historical Park. The clean-up was completed in 2014, and the park re-opened.
Asbestos-Containing Products Made by Ehret Magnesia
Although asbestos pipes were the company's most-used product, Ehret Magnesia had a number of asbestos-containing products, including the following:
Ehret Air Cell
Ehret Fiberkote
Ehret Enduro High Temperature Blocks
Ehret Asbestos Sponge Felt
Ehret Asbestos Paper
Ehret Asbestos Millboard
Ehret Asbestos Wick and Rope
Baldwin Mono-Block (asbestos covering)
Valley Forge asbestos sheets
Valley Forge asbestos packing
Valley Forge asbestos gaskets
Thermasil insulation
Thermacil cement
Thermacil asbestos block
Number One insulating cement
Mono-block insulating cement
Additional Information and Legal Resources for Asbestos Victims
If you've been injured by asbestos, keep in mind that there is a good chance that you'll qualify for considerable compensation. Don't forget to fill out our form to get our free Financial Compensation Packet, filled with information on the experienced asbestos and mesothelioma attorneys in your area. If you have questions or need additional assistance, contact us at 800-793-4540.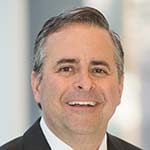 Paul Danziger grew up in Houston, Texas and earned a law degree from Northwestern University School of Law in Chicago. For over 25 years years he has focused on representing mesothelioma cancer victims and others hurt by asbestos exposure. Paul and his law firm have represented thousands of people diagnosed with mesothelioma, asbestosis, and lung cancer, recovering significant compensation for injured clients. Every client is extremely important to Paul and he will take every call from clients who want to speak with him. Paul and his law firm handle mesothelioma cases throughout the United States.