Page Updated on July 31, 2020
Daimler-Chrysler is an automobile manufacturer that once used asbestos in many of its products. Consequently, employers, contractors, and even consumers began to develop life-threatening asbestos-related illnesses such as malignant mesothelioma and asbestosis. Asbestos-related lawsuits and claims followed, resulting in the company filing for bankruptcy.
There is currently more than $30 billion available in asbestos trust funds. If you or a loved one have been diagnosed with mesothelioma, asbestos-related lung cancer, and asbestosis, keep in mind that you may be entitled to substantial compensation. Fill out our form to get a free Financial Compensation Packet. You'll learn about the experienced mesothelioma lawyers in your area, how to get paid in 90 days, how to file a claim for the asbestos trust funds, and more.
Free

Financial Compensation Packet
Info on law firms that will recover your

highest compensation

Learn how to get paid in 90 days
File for your share of $30 billion in trust funds
Daimler-Chrysler History
Daimler-Chrysler was first established as the "Chrysler Corporation" in 1925 by founder, Walter P. Chrysler. Shortly after, its first automobile, the Chrysler 6, was created.
At a selling price of $1,565, the Chrysler 6 contained four-wheel hydraulic brakes and a six-cylinder engine. For those who couldn't afford the high price tag on the Chrysler 6, the company began selling lower-priced cars, known as Plymouth, with four-cylinder engines.
In addition to making automobiles, the company began making replaceable oil filters and windshields. The company also bought the Dodge Brothers, adding Dodge brand vehicles to its automotive line.
Further, the company's engineers assisted in developing several products for the military during World War II.
In 1998, the Chrysler Corporation changed its name to Daimler-Chrysler Motors Company after going into partnership with Daimler-Benz. The company then experienced decades of financial troubles over the next several years, resulting in selling its shares.
In 2007, Cerberus Capital Management bought 80.1% of Daimler's stake in Chrysler for a little over $7 billion.
The company again changed its name; it was renamed Chrysler Holding LLC and divided into two subsidiaries, including Chrysler Motors LLC and Chrysler Financial Services LLC.
Daimler-Chrysler Bankruptcy
In 2009, Daimler-Chrysler filed for bankruptcy. The U.S. government agreed to provide $6 billion with the stipulation that Daimler-Chrysler had to partner up with Fiat.
Within months, however, Daimler-Chrysler emerged from bankruptcy.
Although the company emerged from bankruptcy rather quickly, it was faced with numerous asbestos-related claims and lawsuits.
Starting in the early 1980s, Daimler-Chrysler handled a large number of asbestos-related claims due to manufactured automobile parts that contained excessive amounts of asbestos.
Thousands of plaintiffs were diagnosed asbestos-related diseases after working around Daimler-Chrysler's products or purchasing the products as consumers.
Daimler-Chrysler Lawsuits
Daimler-Chrysler's main products that contained asbestos were clutches, brakes, brake shoes, brake linings, and support plates.
Internal documents indicate that the company was well aware of the dangers that asbestos posed, yet gave no warnings to workers or consumers.
In turn, Daimler-Chrysler faced many asbestos-related claims for its negligence. The following case is an example of one of the plethora of asbestos-related lawsuits filed against Daimler-Chrysler.
Alfred D'Ulisse
In 2006, a New York County jury awarded Alfred D'Ulisse, 73, $25 million in his lawsuit against Chrysler. D'Ulisse developed malignant mesothelioma after working on asbestos-containing brakes that were manufactured by Daimler-Chrysler while working at Brooklyn's Morak Brakes.
From 1960 to 1964, D'Ulisse stripped linings from worn linings from old brakes and replaced them.
He became a city police officer afterward but still worked part-time at Daimler-Chrysler during his 36-year employment as a police officer.
Evidence was presented that Chrysler knew about the dangers of asbestos and it failed to place warnings on its products.
The jury found that the defendant was 10 percent liable for damages, but because it acted "with reckless disregard for the safety of others," the company was liable for the full verdict amount.
Prior to developing mesothelioma, D'Ulisse was an active participant in his grandchildren's lives as well as a participant in several sports, including baseball, paddleball, dancing, and handball. Yet, the symptoms of his disease were so severe that he could no longer enjoy any activities.
In addition to chronic coughing, high fevers, and chest pain, D'Ulisse also lost feeling in both of his legs and battled with frequent vomiting and insomnia.
Daimler-Chrysler Asbestos-Containing Products
Daimler Chrysler was responsible for a mass of asbestos-containing products, many of which were bought from other companies, including disk brakes, linings, and clutches from:
Bendix Corporation
Abex Corporation
BorgWarner
The Johns Manville Corporation
Luk, Fichtel & Sachs
Raybestos-Manhattan, and more
Workers in different occupations were exposed to asbestos via Daimler-Chrysler's products, including:
Brake mechanics and assemblers
Employees of auto parts and manufacturing stores
Clutch mechanics and assemblers
Factory workers
Machine Operators
Warehouse workers
Chrysler Exhibits Poor Conduct During Mesothelioma Victim's Burial
In 2009, Harold St. John, 67, filed an asbestos-related lawsuit against Chrysler.
St. John said he developed malignant mesothelioma as a result of working with the company's brakes, which contained an exorbitant amount of asbestos. St. John passed away before his trial began.
According to court documents, Chrysler sent one of its representatives to St. John's funeral service in order to stop him from being buried.
In fact, the Chrysler representative ordered St. John's body to be taken back to the funeral home in order to perform an autopsy.
Superior Court Judge Phillip denied Chrysler's request for an autopsy, based on St. John's family's objections (they opposed autopsies due to moral and religious reasons), and the lack of sufficient need to perform the autopsy.
St. John's Body Held in Limbo
Chrysler appealed and ordered a stay on St. Johns's body while the case was under appeal. Appellate judges, however, upheld Judge Paley's decision and allowed St. John to be buried.
Had he had not passed away, the defendants would have still proceeded in fighting the lawsuit without an autopsy, the judge said, explaining the decision.
"We are relieved that Harry St. John can finally rest in peace," said the family's lawyer.
Many people thought that Chrysler acted in poor taste. However, the company issued a public statement, saying that Chrysler did not intend any disrespect.
"At no time did Chrysler intend any disrespect to the late Mr. St. John or to his family at this difficult time. Numerous epidemiological studies have refuted the link between automotive products and asbestos-related disease. We expect to prevail when this matter goes to trial."

Chrysler spokesperson, Michael Palese
Additional Information and Resources for Asbestos Victims
If you or a loved one are suffering due to an asbestos-related illness, keep in mind that you may be eligible for a substantial amount of compensation. Don't forget to fill out our form to get our free Financial Compensation Packet, filled with information on the experienced asbestos and mesothelioma attorneys in your area. For additional assistance, contact us toll-free at 800-793-4540.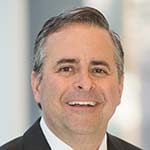 Paul Danziger grew up in Houston, Texas and earned a law degree from Northwestern University School of Law in Chicago. For over 25 years years he has focused on representing mesothelioma cancer victims and others hurt by asbestos exposure. Paul and his law firm have represented thousands of people diagnosed with mesothelioma, asbestosis, and lung cancer, recovering significant compensation for injured clients. Every client is extremely important to Paul and he will take every call from clients who want to speak with him. Paul and his law firm handle mesothelioma cases throughout the United States.