Page Updated on July 31, 2020
Although the Amatex Corporation reportedly knew the dangers of asbestos, the company continued to use it right up until the Environmental Protection Agency (EPA) placed strict regulations on it in the late 1970s. Consequently, numerous people have developed deadly asbestos illnesses.
If you or a loved one were diagnosed with mesothelioma or any other illness due to asbestos exposure, you may be entitled to substantial compensation. Fill out our form to get a free Financial Compensation Packet. You'll learn about the experienced mesothelioma lawyers in your area, how to get paid in 90 days, how to file a claim for the asbestos trust funds, and more.
Free

Financial Compensation Packet
Info on law firms that will recover your

highest compensation

Learn how to get paid in 90 days
File for your share of $30 billion in trust funds
The Amatex Corporation History
Established as the American Asbestos Textile Corp. in the 1950s, Amatex started out as a textile manufacturer in Norristown, Pennsylvania.
Most of the company's products were made to resist hot temperatures and fire, including insulation, ropes, gaskets, wicks, and cloth.
In order to make their products fire and heat-resistant, Amatex used asbestos since it was affordable and easy to mix into materials.
When Amatex stopped using asbestos in its products, it was many years after the company already knew how dangerous it was to expose workers to toxic asbestos fibers.
Consequently, Amex faced numerous asbestos-related lawsuits, resulting in more than 9,000 claims.
The Amatex Corporation Lawsuits
With the sheer amount of asbestos-related lawsuits filed against Amatex, they were forced to file for Chapter 11 bankruptcy in the 1980s.
Stipulations under the company's Chapter 11 bankruptcy mandated that they create a Creditors' Committee of Asbestos Litigants in order to compensate current plaintiffs.
The Amatex Asbestos Disease Trust Fund was also created to handle future asbestos claims. Although the trust fund is now inactive, during the first decade alone, the company paid out more than $11 million in settlement amounts.
In 1990, Amatex came out of bankruptcy and re-established the company. Even though they no longer use asbestos, Amex continues to manufacture heat and fire-resistant materials.
Workers Affected By Amatex
Amatex workers and contractors were not the only people affected by the company's negligent actions.
Thousands of workers across many different job fields and occupations handled Amatex products. It resulted in continuous asbestos exposure, which led to life-threatening diseases such as malignant mesothelioma and asbestos-related lung cancer.
For instance, shipyard workers, construction workers, technicians, and electricians Amatex products to repair vessels, build homes, and work on machinery and equipment.
Other occupations that used Amatex products include:
Pipefitters
Insulation installers
Boiler workers
Heating installers
Air conditioning installers
Additional Help and Legal Resources for Asbestos Victims
Don't forget to fill out our form to get our free Financial Compensation Packet, filled with information on the experienced asbestos and mesothelioma attorneys in your area. For additional assistance, contact us at 800-793-4540.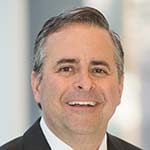 Paul Danziger grew up in Houston, Texas and earned a law degree from Northwestern University School of Law in Chicago. For over 25 years years he has focused on representing mesothelioma cancer victims and others hurt by asbestos exposure. Paul and his law firm have represented thousands of people diagnosed with mesothelioma, asbestosis, and lung cancer, recovering significant compensation for injured clients. Every client is extremely important to Paul and he will take every call from clients who want to speak with him. Paul and his law firm handle mesothelioma cases throughout the United States.