Page Updated on August 03, 2020
Leslie Controls Inc. no longer uses asbestos in any of its products, but its long association of mixing the deadly set of minerals into products led to people developing life-threatening illnesses. Consequently, Leslie Controls filed for bankruptcy and set up an asbestos trust fund to help compensate those with pending and future asbestos lawsuits.
If you suffer from mesothelioma, asbestos-related lung cancer, or asbestosis, you may be eligible for a large amount of compensation. Currently, there is over $30 billion in asbestos trust funds, set up for those who have been diagnosed with an asbestos-related illness. Fill out our form to get a free Financial Compensation Packet. You'll learn about the experienced mesothelioma lawyers in your area, how to get paid in 90 days, how to file a claim for the asbestos trust funds, and more.
Free

Financial Compensation Packet
Info on law firms that will recover your

highest compensation

Learn how to get paid in 90 days
File for your share of $30 billion in trust funds
Leslie Controls Inc. History
Leslie Controls was founded in the early 20th century by John Leslie, a Canadian inventor best-known for creating a steam-powered snow plow for locomotives.
At the beginning of the 1900s, the company opened a machine shop in Lyndhurst, New Jersey, where it began manufacturing regulators and steam pressure valves.
When World War I began, Leslie Controls started creating steam control equipment for the military and U.S. Naval ships. This continued throughout World War II as well, which helped the company grow significantly.
After the wars, Leslie Controls continued to thrive. It moved its headquarters to Tampa, Florida, and added many new products to its line, including fluid management products, pumps, pipe parts, and additional control valves.
In 1990, Watt Industries bought Leslie Controls, which expanded the company worldwide and created more than 100 U.S.-based manufacturing plants.
Throughout most of Leslie's Control business operations, the company relied on asbestos for its affordability, availability, and resistance to heat and fire.
Many of the company's products contained asbestos, which placed numerous workers at risk for fatal illnesses such as malignant mesothelioma and asbestos-related lung cancer.
Consequently, asbestos-related claims and lawsuits followed.
Leslie Controls Inc. Lawsuit and Bankruptcy
By the 2000s, Leslie Controls faced over 1,000 asbestos lawsuits from both former employees and workers in other industries (including people who worked aboard U.S. Naval ships) that were exposed to deadly asbestos fibers via the company's products.
Leslie Controls filed for Chapter 11 bankruptcy in 2010, citing the large amounts of claims against it as the primary reason.
A year later, after emerging from bankruptcy, the Leslie Controls Asbestos Personal Industry Trust was created and funded with $75 million.
According to Bloomberg Business, Leslie Controls pre-negotiated the establishment of an asbestos trust fund prior to filing bankruptcy in order to handle the substantial claims.
"The cost of defending and resolving Asbestos PI Claims asserted against Leslie has been and continues to be substantial."

Leslie Control chief restructuring officer, G. Wayne Day.
The trust was primarily funded from money via the company's insurance companies, including $2.6 million from a prior settlement agreement between Leslie Controls and the Continental Casualty Company.
Leslie Controls Inc. Asbestos-containing Products
As aforementioned, Leslie Controls used asbestos in a variety of its asbestos. The following Leslie Controls products were confirmed to contain asbestos before the company stopped using it:
Pipes
Gaskets
Insulation
Controls
Actuators
Water heaters
Regulators
Control valves
Additional Information and Resources for Asbestos Victims
Remember to fill out our form to get your free Financial Compensation Packet, with information on asbestos and mesothelioma lawyers in your area. For additional assistance, contact us at 800-793-4540.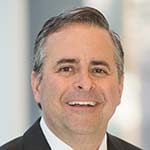 Paul Danziger grew up in Houston, Texas and earned a law degree from Northwestern University School of Law in Chicago. For over 25 years years he has focused on representing mesothelioma cancer victims and others hurt by asbestos exposure. Paul and his law firm have represented thousands of people diagnosed with mesothelioma, asbestosis, and lung cancer, recovering significant compensation for injured clients. Every client is extremely important to Paul and he will take every call from clients who want to speak with him. Paul and his law firm handle mesothelioma cases throughout the United States.