Unarco (Union Asbestos and Rubber Company)
Page Updated on August 06, 2020
The Union Asbestos and Rubber Company, better known as Unarco, is a leading shopping cart manufacturer based out of Wagoner, Oklahoma. Although UNARCO doesn't use asbestos in its products anymore, its past association with the toxic substance left people with mesothelioma and other fatal illnesses. Unarco eventually filed for bankruptcy to help cover the increasing mesothelioma lawsuits and asbestos-related claims against it.
If you suffer from mesothelioma, asbestosis, or asbestos-related lung cancer, you may be eligible for a large amount of compensation. Currently, there is over $30 billion in asbestos trust funds, set up for those who have been diagnosed with an asbestos-related illness. Fill out our form to get a free Financial Compensation Packet. You'll learn about the experienced mesothelioma lawyers in your area, how to get paid in 90 days, how to file a claim for the asbestos trust funds, and more.
Free

Financial Compensation Packet
Info on law firms that will recover your

highest compensation

Learn how to get paid in 90 days
File for your share of $30 billion in trust funds
Unarco History
Unarco was founded in Paterson, New Jersey in 1941, and started out by manufacturing numerous asbestos-containing insulation products.
The company's success increased significantly over the next numerous years as the housing market in the nation began to grow, requiring a full line of insulation products and materials.
From turbines, pipes, boilers, and more, Unarco once dominated the insulation industry and continuously provided products to both commercial and residential customers.
In 1962, the company shifted its focus and started manufacturing and distributing commercial shopping carts. Its named was changed to Unarco Commercial products and the company relocated from to Oklahoma.
The past two prior decades before the company switched its focuses, it manufactured a slew of asbestos-containing products.
As a result, employees, contractors, and workers in different industries began filing asbestos-related lawsuits against the company.
Unarco Lawsuits and Bankruptcy
Even by the 1950s, Unarco was already facing employee lawsuits after workers began developing asbestos-related diseases.
The claims continued for several more decades until 1982, when the company filed for Chapter 11 bankruptcy protection, making it the first asbestos-containing products manufacturer to ever file for bankruptcy.
Once Unarco filed for bankruptcy, however, numerous other asbestos manufacturing companies followed its lead.
For instance, in 1982, Johns Manville, a corporation with an exceedingly shady history of using asbestos in its products, filed for Chapter 11 bankruptcy just a few short months later.
UNR Trust
As part of its bankruptcy plan, Unarco eventually established an asbestos trust fund. Known as the UNR Trust, it was set up in February 1990, to compensate all pending and future asbestos-related claims.
Although the trust fund does not accept any asbestos-related claims from people who were exposed after 1982, numerous former employees who were around asbestos prior to 1982 are still filing claims.
There are medical requirements that must be in place before filing a claim for compensation with the UNR Trust, including:
A 10-year latency period
A clear diagnosis of mesothelioma or any other asbestos-related illness
Copies of all medical reports, including X-rays, CT scans, and pathology reports
Unarco's History of Suppressing Information
An issues that seemed common among companies that once used asbestos was to suppress medical information that confirmed asbestos fibers are extremely dangerous when inhaled/ingested.
As with many other asbestos manufactures, Unarco hid known information that using asbestos would potentially cause life-threatening diseases.
During a 2007 trial in which a former employee filed a mesothelioma lawsuit against the company, it was determined that not only was Unarco liable for the worker's toxic illness, but for also hindering information that asbestos was dangerous to consumers and employees.
Unarco was ultimately ordered to pay the plaintiff $2.6 million.
Occupations Affected by Unarco
According to the UNR Trust's official website, there were a wide variety of workers in several different industries that were injured by Unarco's asbestos-containing products, including the following:
Railroad Engineers
Paper Mill Workers
Steel Mill Workers
Refinery Workers
Petro Chemical Workers
Other occupations that were affected by Unarco's asbestos-containing products include:
Unarco employees
Welders
Boilermakers
Pipe Fitters
Construction Workers
Factory Workers
Unarco Today
In 2003, Unarco developed a cart restoration program, and by 2006, started a cart restoration facility. It now focuses solely on manufacturing both metal and plastic shopping carts.
The company no longer uses asbestos in any of its products.
Resources and Help for Asbestos Victims
Remember, if you or a loved one have been injured by asbestos, there is a great chance that you'll qualify for considerable compensation for pain, suffering, medical expenses, and more. Remember to fill out our form to get your free Financial Compensation Packet, with information on asbestos and mesothelioma lawyers in your area.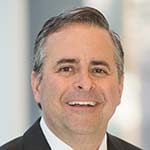 Paul Danziger grew up in Houston, Texas and earned a law degree from Northwestern University School of Law in Chicago. For over 25 years years he has focused on representing mesothelioma cancer victims and others hurt by asbestos exposure. Paul and his law firm have represented thousands of people diagnosed with mesothelioma, asbestosis, and lung cancer, recovering significant compensation for injured clients. Every client is extremely important to Paul and he will take every call from clients who want to speak with him. Paul and his law firm handle mesothelioma cases throughout the United States.