Asbestos and Boiler Workers
Page Updated on March 03, 2022
Decades of asbestos use in boilers exposed countless workers. Many boiler workers developed asbestos illnesses, like mesothelioma. Even today, asbestos remains a genuine concern in the boiler industry if workers have not undergone proper training.
If you or a loved one have been diagnosed with mesothelioma, asbestos-related lung cancer, or asbestosis, you may be eligible for substantial compensation. Fill out our form to receive our free Financial Compensation Packet. Our packet is loaded with information on experienced mesothelioma attorneys in your area, how to file a claim for asbestos trust funds, how to get paid in 90 days, and more.
FREE Financial Compensation Packet
Info on law firms that will recover your

highest compensation

Learn how to get paid in 90 days
File for your share of $30 billion in trust funds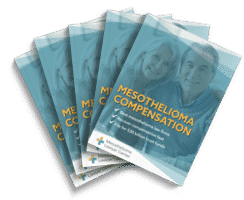 Free

Financial Compensation Packet
Info on law firms that will recover your

highest compensation

Learn how to get paid in 90 days
File for your share of $30 billion in trust funds
About Boiler Work
Boiler work is often considered one of the most dangerous occupations in the world. Workers are expected to handle extremely hot boilers parts and do so safely.
The U.S. Department of Labor indicated that boiler factory production workers must first assemble boiler machines and, later, install them correctly.
Operations workers are responsible for managing production workers and watching over the boiler rooms daily. Both operations workers and production workers generally clean the equipment and make repairs when necessary.
Boiler Workers and Asbestos Exposure
In the past, boiler rooms were extremely small, and workers were required to do their jobs in enclosed spaces.
Most boiler rooms were constructed with asbestos-containing materials (ACMs), such as asbestos-containing cement millboard, often used to cover ceiling spaces above boilers.
Not only were employees working in enclosed spaces, but the boiler rooms usually didn't have the proper ventilation, making it that much easier for workers to inhale loose asbestos fibers.
In addition to asbestos in construction materials, boiler equipment was made with asbestos in the heating component.
In turn, boiler workers as some of the most at-risk workers for developing asbestos-related diseases, such as malignant mesothelioma and asbestos-related lung cancer.
Further, a 2005 survey noted that over 160,000 of the machines currently being used at boiler companies were made more than 30 years ago when asbestos was used heavily to create them.
This means that even today, boiler workers are at risk of asbestos exposure, especially if their employers fail to train them properly on asbestos and fail to provide the necessary safety gear.
In the past, boiler stoves sat between blocks of asbestos-containing cement around the inside of stove doors.
Steam lines in boiler rooms also contained asbestos, particularly through the asbestos-coated rope used between steam lines.
These issues were present in all types of boiler rooms, whether at industrial job sites (power plants, factories, etc.), the military's boiler rooms, or school boiler rooms.
Studies on Boiler Workers and Asbestos
Many University studies have been conducted over the years regarding asbestos-related diseases and boiler workers.
For instance, in an independent study conducted on boiler-deslagging, results indicated that boiler workers in charge of stripping out all of the lagging had asbestos exposure levels at least 4.5 times higher than what the researchers had originally predicted.
The airborne fibers had a concentration level of 1.171 per milliliter of air.
Pleural Plaques and Respiratory Issues
A study conducted by researchers and scientists at Wayne State University and the University of Michigan showed that boiler workers have alarming rates of diagnosed pleural plaques, breathing difficulties., and interstitial fibrosis.
The study was conducted on boiler workers who had worked in the trade for at least a decade.
In addition, around 30% of boiler workers who'd been in the trade for over 20 years showed advanced pleural abnormalities during imaging scans.
Over half of the workers had loud respiratory sounds when they inhaled. Workers responsible for disposing of boiler room insulation were exposed to extremely high levels of asbestos.
Workers required to tear off huge chunks of insulation were, in particular, in danger when high amounts of asbestos fibers flew into the air.
Since the fibers are microscopic, odorless, colorless, and undetectable by the human eye, it's easy to inhale/ingest them without realizing it. Once asbestos fibers are in the body, it's impossible to rid of all of them.
As time goes on, asbestos fibers attach to the lining of major organs, such as the heart, abdomen, and most commonly, the lungs.
The fibers eventually begin to scar organ linings. This, in turn, can create tumorous cancer cells, which can lead to life-threatening illnesses.
Boiler workers should always seek medical help and undergo routine monitoring as soon as possible. Always let your doctor know that asbestos exposure may have occurred.
Many doctors fail to look for signs of asbestos exposure unless they know upfront that there's a possibility that someone has encountered asbestos.
Since asbestos-related illnesses are still considered new in the medical world, many physicians, specifically those who don't specialize in asbestos illnesses, may not even consider it unless told otherwise.
If you worked with boilers in the past, contact an asbestos law firm to determine your legal options.
Additional Help and Resources for Boiler Workers
If you've been injured by asbestos, keep in mind that there is a good chance that you'll qualify for considerable compensation. Remember to fill out our form to get your free Financial Compensation Packet, with information on asbestos and mesothelioma lawyers in your area. If you have questions or need additional assistance, contact us at 800-793-4540.
FREE Financial Compensation Packet
Info on law firms that will recover your

highest compensation

Learn how to get paid in 90 days
File for your share of $30 billion in trust funds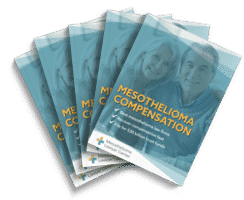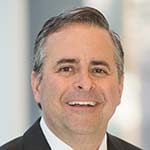 Paul Danziger grew up in Houston, Texas and earned a law degree from Northwestern University School of Law in Chicago. For over 25 years years he has focused on representing mesothelioma cancer victims and others hurt by asbestos exposure. Paul and his law firm have represented thousands of people diagnosed with mesothelioma, asbestosis, and lung cancer, recovering significant compensation for injured clients. Every client is extremely important to Paul and he will take every call from clients who want to speak with him. Paul and his law firm handle mesothelioma cases throughout the United States.