Asbestos and Factory Workers
Page Updated on August 07, 2020
Factory workers risked their lives by simply going to work, although it could have been prevented if not for asbestos exposure. Numerous factories in the U.S. and across the world used the deadly asbestos in products, machinery, and equipment. Mesothelioma lawsuits filed by former factory workers are still ongoing today.
If you or a loved one were diagnosed with mesothelioma, asbestosis, asbestos-related cancer, you may be entitled to substantial compensation. Fill out our form to get a free Financial Compensation Packet. You'll learn about the experienced mesothelioma lawyers in your area, how to get paid in 90 days, how to file a claim for the asbestos trust funds, and more.
Free

Financial Compensation Packet
Info on law firms that will recover your

highest compensation

Learn how to get paid in 90 days
File for your share of $30 billion in trust funds
Factory Workers and Occupational Exposure to Asbestos
Asbestos was once used in a number of industrial parts, supplies, and machines.
Even though today's technology, coupled with the Environmental Protection Agency's (EPA) strict regulations on asbestos use, now makes factory work a lot safer, there was a time in which asbestos was used in or on:
Furnaces and furnace doors
Tools
Cement
Automobile parts (some parts still contain small amounts of asbestos)
Insulation
Lathes
Grinding machines
Conveying systems and transportation belts
Bricks, drywalls, and more
Mechanics and maintenance employees that worked in factories faced the highest risk of excessive asbestos exposure.
The workers were required to maintain and repair asbestos-containing machines that were malfunctioning, which required direct contact with airborne asbestos fibers.
Once the machines were ready for use, factory machinists were then put at risk of asbestos exposure as soon as they started up the equipment.
Most factory workers are now safe from asbestos exposure. However, who worked in factories prior to the 1980s are a heightened risk of developing fatal illnesses such as malignant mesothelioma, asbestosis, and asbestos-related lung cancer.
Studies on Factory Workers and Asbestos
In the past, some factories, as well as asbestos manufacturers, claimed that workers were not in any danger of asbestos exposure. Yet, numerous studies have proven the claims wrong.
For example, a study published in the National Institutes of Health (NIH) stated that in-depth research was performed on asbestos exposure at a factory that manufactured drying machines after 250 former employees passed away.
Dust samples and samples from the factory's drying machines were taken and were analyzed. The results showed that asbestos was found in the drying machine samples and the dust samples.
Out of the 250 former workers that passed away, 234 were found to have either mesothelioma or lung cancer.
Factory Workers and Mesothelioma Lawsuits
The high amount of asbestos exposure and asbestos-related diseases that factory workers faced resulted in mesothelioma and asbestos-related lawsuits against the manufacturers that once supplied asbestos to companies.
In 2008, the family of Mark Buttitta, a former factory worker from Hackensack, New Jersey, filed an asbestos lawsuit in Bergen County after Buttitta passed away from mesothelioma.
Buttitta worked at the General Motors (GM), in the parts warehouse in both Bloomfield and Englewood, which led to asbestos exposure and premature death at the age of 50.
According to the family attorney, Buttitta's case was just one of the many cases in which factory workers in New Jersey were unaware of the dangers they were facing at work.
"In Bloomfield, Englewood, and all across New Jersey, men and women who wouldn't know a brake shoe from a horseshoe can be struck down by this horrible disease decades later from simply living with someone who dealt with asbestos in his daily occupation. In Mark Buttitta's case we were able to get justice for him and his young family."
Buttitta's family won over $30 million.
Manufacturers That Supplied Asbestos to Factories
There were a plethora of manufacturers that once supplied asbestos to factories across the nation. The most common companies included:
Johns Manville
Honeywell
Turner & Newell
BF Goodrich
Celotex
Dana Corporation
Raybestos
Porter Hayden Co.
John Crane Co.
Additional Help and Resources for Factory Workers
If you've been injured by mesothelioma, asbestosis, or asbestos-related cancer, keep in mind that there is a good chance that you'll qualify for considerable compensation. Don't forget to fill out our form to get our free Financial Compensation Packet, filled with information on the experienced asbestos and mesothelioma attorneys in your area.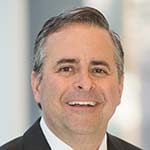 Paul Danziger grew up in Houston, Texas and earned a law degree from Northwestern University School of Law in Chicago. For over 25 years years he has focused on representing mesothelioma cancer victims and others hurt by asbestos exposure. Paul and his law firm have represented thousands of people diagnosed with mesothelioma, asbestosis, and lung cancer, recovering significant compensation for injured clients. Every client is extremely important to Paul and he will take every call from clients who want to speak with him. Paul and his law firm handle mesothelioma cases throughout the United States.