Page Updated on August 07, 2020
The Malleable Iron Range Company, also known as Monarch, was an appliance manufacturer that operated from 1896 to 1985 and was associated with asbestos use. The company eventually closed due to the changing economy, but its asbestos use led to a string of mesothelioma lawsuits and asbestos-related claims.
If you or a loved one were diagnosed with mesothelioma, asbestosis, or asbestos-related lung cancer, you may be entitled to substantial compensation. We invite you to fill out our form today for a free Financial Compensation Packet, filled with information about experienced mesothelioma lawyers in your area, how to get paid in 90 days, how to file an asbestos trust fund claim, and much more.
Free

Financial Compensation Packet
Info on law firms that will recover your

highest compensation

Learn how to get paid in 90 days
File for your share of $30 billion in trust funds
Malleable Iron Range Co. History
Malleable Iron Range Co. was created in 1896 by owners Silas McClure and A.C. Terrell. The pair started out by creating a small stove factory in St. Louis.
Within three years, the founders named the company Malleable Iron Range Co. and start a large line of coal and wood-burning stoves. Monarch became the brand name and signature line of the company's most popular stoves.
The stove line became so popular that the company started selling electric ranges after a deal with Sam Insull, a well-known inventor of his time.
The electric ranges were sold under the company name, Fedelco. Household appliances and products followed, including washing machines, vacuum cleaners, irons, and more.
The company continued throughout both World Wars, and the company continued to add products to its line, including refrigerators, furnaces, gas water heaters, and electric water heaters.
However, a large amount of the company's products were sold to public utility companies, and by the 1960s, most utility companies began stopped purchasing these types of appliances in an attempt to reduce power consumption.
The Monarch brand was small compared to giants such as the electric appliance company, GE, and without enough funds for marketing, Malleable Iron Range Co. eventually stopped selling appliances.
During the 1970s, oil shortages helped give the company's wood-burning furnaces a financial boost, but it wasn't enough to save it from dire financial loss, especially after numerous asbestos-related lawsuits were filed against the company.
Up until the 1940s, the company used asbestos in the linings of its ranges, resulting in employees, contractors, and consumers developing life-threatening illnesses.
In 1985, Malleable Iron Range Co. closed its doors permanently. The company also filed for bankruptcy protection, but it was because of the mounting debt due to low sales, and therefore, an asbestos trust fund was never set up.
Malleable Iron Range Co. Asbestos-related Claims and Lawsuits
The majority of asbestos-related lawsuits and claims against Malleable Iron Range Co. came from those who worked at the company's manufacturing plants.
However, the company's lawsuits and asbestos-related claims aren't as substantial as many of the other manufacturers who used asbestos, as the Malleable stopped using the deadly mineral in the 1940s.
Most other manufacturers continued to use asbestos up until the late 1970s or mid-1980s, when the Environmental Protection Agency (EPA) placed regulations on its use.
Malleable Iron Range Co. Asbestos-containing Products
Malleable Iron Range Co.'s Monarch ranges were the primary product that used asbestos, specifically in the ranges' linings.
The company stated that the "Triple Asbestos Wall" in its stoves helped battle corrosion and rust.
Malleable Iron Range Co. Expansive Clean-up
In 1987, the Metal Ware Corporation of Two Rivers, Wisconsin bought the former Malleable Iron Range Co. from MAFCO, the name of the company formed after Malleable went bankrupt.
Malleable reportedly left its production plant in such disarray that a hazardous waste investigation, conducted by the Wisconsin Department of Natural Resources, was carried out.
In addition to discovering numerous other contaminants, asbestos was found throughout the plant's pipes. The EPA, in turn, was called in to assist in the massive cleanup, and an allocated $369,000 was provided to assist in removing the damage.
Additional Help and Legal Resources for Asbestos Victims
Don't forget to fill out our form to get our free Financial Compensation Packet, filled with information on the experienced asbestos and mesothelioma attorneys in your area. For additional assistance, contact us at 800-793-4540.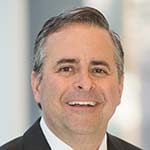 Paul Danziger grew up in Houston, Texas and earned a law degree from Northwestern University School of Law in Chicago. For over 25 years years he has focused on representing mesothelioma cancer victims and others hurt by asbestos exposure. Paul and his law firm have represented thousands of people diagnosed with mesothelioma, asbestosis, and lung cancer, recovering significant compensation for injured clients. Every client is extremely important to Paul and he will take every call from clients who want to speak with him. Paul and his law firm handle mesothelioma cases throughout the United States.