Page Updated on February 24, 2022
Before Gold Bond became known for personal care products, it was a brand of wallboard. Made with asbestos, Gold Bond caused exposure in many construction workers and consumers. The parent company, National Gypsum, filed for bankruptcy in the face of the resulting lawsuits.
If you've been diagnosed with mesothelioma, asbestos-related lung cancer, or asbestosis, keep in mind that you may be eligible for substantial compensation. There is currently over $30 billion in asbestos trust funds set up for victims of asbestos-related diseases. Fill out our form to receive our free Financial Compensation Packet. Our packet is loaded with information on experienced mesothelioma attorneys in your area, how to file a claim for asbestos trust funds, how to get paid in 90 days, and more. 
FREE Financial Compensation Packet
Info on law firms that will recover your

highest compensation

Learn how to get paid in 90 days
File for your share of $30 billion in trust funds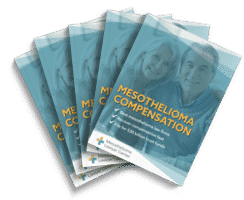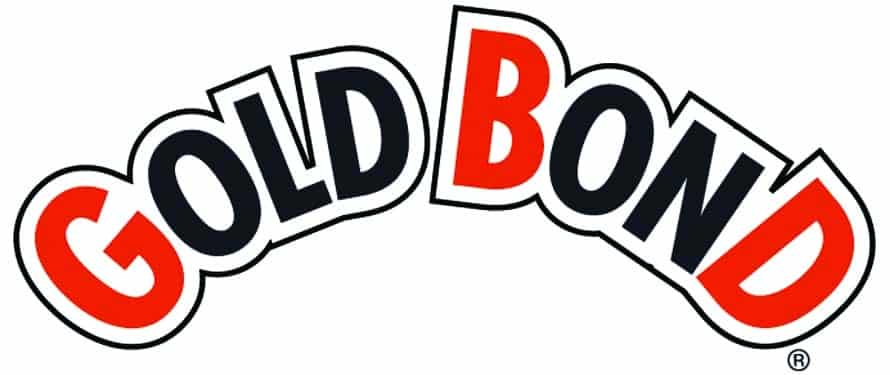 Gold Bond History
Gold Bond was established in 1925 when the National Gypsum Company created flexible, lightweight wallboard, with a $5,000 "gold bond" guarantee certificate that stated the product was far superior to any other similar product. The wallboard became so popular that it spun into its own name and own division in the company: Gold Bond.
The National Gypsum Company was one of the few companies to survive and remain in business after the U.S. Great Depression. It expanded considerably, acquiring many subsidiaries and creating new products. Its Gold Bond wallboard and wallboard-related products remain its most popular products.
However, before the Environmental Protection Agency's (EPA) strict regulations on asbestos use, National Gypsum marketed numerous asbestos-containing products under the Gold Bond brand name.
From 1950 until 1970, employees, contractors, and consumers risked developing asbestos illnesses due to Gold Bond products.
Eventually, many people were diagnosed with diseases such as asbestos-related lung cancer, asbestosis, and malignant mesothelioma. Thousands of lawsuits followed, placing the company in extreme financial hardship and leading up to bankruptcy.
Gold Bond Lawsuits and Bankruptcy
During the 1970s, asbestos-related claims against Gold Bond Building Products and National Gypsum Company grew. With seemingly no end to the claims in sight, National Gypsum Company filed for Chapter 11 bankruptcy in 1990.
Now known as NCG, the new company doesn't manufacture asbestos-containing products. Its past use of asbestos made it liable for many mesothelioma cases and similar illnesses.
A bankruptcy provision was that National Gypsum was required to develop a reorganization plan, which entailed setting up an asbestos trust fund that would compensate all pending and future asbestos-related claims.
Once the company emerged from Chapter 11 bankruptcy, the Asbestos Claims Facility took over all of the National Gypsum asbestos-related claims.
In 2002, National Gypsum placed $347 million into the NGC Bodily Injury Trust, which protects the company from future asbestos lawsuits and pays off all pending and future claims.
Gold Bond Asbestos-Containing Products
As mentioned earlier, although National Gypsum was never directly responsible for manufacturing asbestos-containing products, its relationship in marketing asbestos-containing products made the company liable for thousands of illnesses and deaths.
The following products were, at one point, marketed by Gold Bond:
Gold Bond Plasters
Gypsolite
E-Z Soak
All-Purpose Joint Compound
Gold Bond Abestone
Gold Bond Siding
Gold Bond Asbestos Cement Board
Gold Bond Non-perforated Asbestos Panels
Gold Bond Asbestos Permaboard
Gold Bond Plasticrylic Panels
Gold Bond Humiguard Asbestos Panels
Gold Bond Sprayolite
Gold Bond Joint Compounds
Gold Bond Natcor
Gold Bond Texture Paint
Gold Bond Fire-Shield Plaster
Since Gold Bond products were used in all types of occupational environments, not only were National Gypsum employees and contractors put at risk, but workers in various jobs faced constant danger.
For example, construction workers, insulation installers, and electricians worked with Gold Bond products, in addition to demolition workers, remodelers, and more.
If you worked with Gold Bond products, you could be at risk for an asbestos illness. Talk to your doctor about it, and then work with a mesothelioma lawyer to determine your legal options.
Additional Resources and Legal Information for Asbestos Victims
If you've been injured by asbestos, there is a good chance that you'll qualify for considerable compensation. Remember to fill out our form to get your free Financial Compensation Packet, with information on asbestos and mesothelioma lawyers in your area. If you have questions or need additional assistance, contact us at 800-793-4540.
FREE Financial Compensation Packet
Info on law firms that will recover your

highest compensation

Learn how to get paid in 90 days
File for your share of $30 billion in trust funds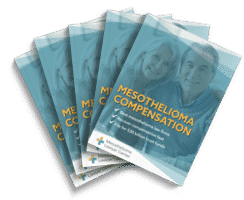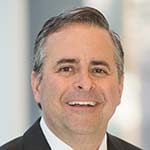 Paul Danziger grew up in Houston, Texas and earned a law degree from Northwestern University School of Law in Chicago. For over 25 years years he has focused on representing mesothelioma cancer victims and others hurt by asbestos exposure. Paul and his law firm have represented thousands of people diagnosed with mesothelioma, asbestosis, and lung cancer, recovering significant compensation for injured clients. Every client is extremely important to Paul and he will take every call from clients who want to speak with him. Paul and his law firm handle mesothelioma cases throughout the United States.