Page Updated on August 06, 2020
The Ford Motor Company, a widely-recognized vehicle manufacturer, has been linked to past asbestos use in its products, especially brakes and clutches. Former employees and contractors worked around asbestos-containing products on a daily basis and many of them developed mesothelioma. Consequently, Ford faced a myriad of asbestos-related lawsuits.
If you suffer from mesothelioma, asbestosis, or asbestos-related lung cancer, you may be eligible for a large amount of compensation. We invite you to fill out our form today for a free Financial Compensation Packet, filled with information about experienced mesothelioma lawyers in your area, how to get paid in 90 days, how to file an asbestos trust fund claim, and much more.
Free

Financial Compensation Packet
Info on law firms that will recover your

highest compensation

Learn how to get paid in 90 days
File for your share of $30 billion in trust funds
Ford Motor Company History
Founded by Henry Ford in 1913, the beginnings of the Ford Motor Company began in Dearborn, Michigan.
Although many felt that the automobile industry would never be profitable, Henry Ford, along with 12 investors, had already made a profit of over $30,000 at the start of the company.
Several years later, Ford revealed the Model T, its first automobile, which quickly became popular in the U.S. The company then created an assembly line, marking it as the first assembly line ever made.
The assembly line went on to make over 200,000 vehicles in its first year alone.
In less than 10 years later, Ford's vehicle production reached over a million. With its rising success, Ford expanded its plants during the 1920s to include factories in numerous different countries.
When World War I started, Ford created several parts and vehicles for the military, including tanks and submarine chasers.
Ford continued to create machinery during World War II as well, including the majority of the military's B-24 bomber planes.
By 1956, Ford went public with its products and within the next 10 years released the Mustang, one of its most popular vehicles to date.
During the same time period, however, foreign vehicles began making their way into the nation, which resulted in a decline of interest in Ford's vehicles. Regardless, by 1973, Ford had already made over $5 million in profits.
Throughout the next numerous years, Ford continued to make new vehicles, including the Taurus, Explorer, Fusion, and more.
However, in 2006, after many defective products were recalled, Ford restructured the company, which included closing specific plants to finance the development of new products.
Despite its revamping, Ford still created a string of automotive parts with asbestos, resulting in thousands of outstanding asbestos-related lawsuits.
Ford Motor Company Lawsuits
From its inception until the 1980s, Ford mixed chrysotile asbestos in clutches and brakes.
Consequently, most of the lawsuits the company faced were from employees and contractors who installed clutches and brakes in Ford vehicles.
According to court documents, brake linings contained up to 60% asbestos. Ford went to trial for a number of these cases, yet ended up paying millions to plaintiffs.
Occupations Affected by the Ford Motor Company
Mechanics who worked on and installed Ford products are the most at-risk group of workers of developing life-threatening diseases.
Many other workers were also affected, including factory workers, warehouse workers, machinists, pipefitters, auto store employees, and more.
In addition, consumers who bought Ford products may also be at risk of developing toxic illnesses. Many consumers purchased asbestos-filled Ford products from auto parts stores.
Ford Motor Company Asbestos Products
Although clutches and brakes were the more prominent asbestos-filled products by Ford, the company actually several products made with asbestos, including the following:
Brake linings
Gaskets
Engines
Transmissions
Firewalls
OSHA Cites the Ford Motor Company
In 2013, the Occupational Safety and Health Administration (OSHA) cited Ford for at least eight severe violations of the asbestos and respiratory protection standards. The violations occurred at Ford's Lakeshore Road plant in Buffalo.
According to OSHA, a serious violation entails a probable cause to believe that a serious injury or death can occur from employer negligence.
"Workers deserve to perform their duties in a safe environment knowing they are protected from unsafe exposure to asbestos and other hazardous materials. It is the employer's responsibility to ensure that proper and effective safeguards are in place and in use at all times."

OSHA Buffalo area director, Art Dube
The violations that Ford was cited for included allowing employees to work in an extremely dangerous environment, including, but not limited to:
A pipefitter working on a steam line that was filled with asbestos-containing insulation
Workers were not given respirator masks when working around asbestos-filled products
No unauthorized area signs in asbestos-filled working areas
Failure of employers to monitor airborne asbestos and protect workers
"To prevent incidents like this from occurring, employers should implement and maintain an effective illness and injury prevention program. Employers should aim at working with their employees to identify, address and eliminate hazards before they occur."

OSHA's New York regional administrator, Robert Kulick
Additional Resources for Asbestos Victims
Remember, you may be eligible for considerable compensation if you've been injured by asbestos. Don't forget to fill out our form to get our free Financial Compensation Packet, filled with information on the experienced asbestos and mesothelioma attorneys in your area.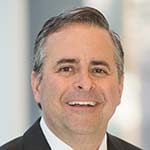 Paul Danziger grew up in Houston, Texas and earned a law degree from Northwestern University School of Law in Chicago. For over 25 years years he has focused on representing mesothelioma cancer victims and others hurt by asbestos exposure. Paul and his law firm have represented thousands of people diagnosed with mesothelioma, asbestosis, and lung cancer, recovering significant compensation for injured clients. Every client is extremely important to Paul and he will take every call from clients who want to speak with him. Paul and his law firm handle mesothelioma cases throughout the United States.