Page Updated on October 19, 2023
Crown Cork & Seal, now known as Crown Holdings, is a packaging products manufacturer with more than 139 plants across several continents. Crown has been held liable for asbestos exposure and asbestos illnesses from asbestos products made by a company it acquired, Mundet Cork.
If you or a loved one have been diagnosed with mesothelioma, asbestos-related lung cancer, or asbestosis, you may be eligible for substantial compensation. Fill out our form to receive our free Financial Compensation Packet. Our packet is loaded with information on experienced mesothelioma attorneys in your area, how to file a claim for asbestos trust funds, how to get paid in 90 days, and more.
FREE Financial Compensation Packet
Info on law firms that will recover your

highest compensation

Learn how to get paid in 90 days
File for your share of $30 billion in trust funds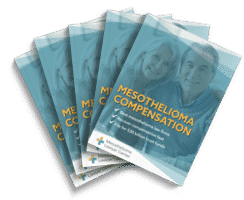 Free

Financial Compensation Packet
Info on law firms that will recover your

highest compensation

Learn how to get paid in 90 days
File for your share of $30 billion in trust funds
Did Crown Holdings Use Asbestos?
Crown Cork & Seal never used asbestos in its own products. It acquired and owned a company that used asbestos in its products for a short period. Mundet Cork made several insulation products with asbestos, which led to exposure and illness in some workers.
Crown Cork & Seal History
In 1882, Crown Cork & Seal founder William Painter invented an improved way to store containers such as beer, soda, and tea.
This simple invention revolutionized the industry of sealing bottles. Crown became one of the largest manufacturing companies in the world and eventually added other products.
Crown Cork & Seal had manufacturing facilities worldwide by 1906. Locations included France, Germany, Japan, Brazil, and the United Kingdom. By the 1930s, Crown produced half of the world's bottle caps.
During World War II, the company developed a gas mask canister to help the service members. However, the company received a citation from the government for creating and distributing the product.
After the war, the company created and developed several other products, including Pour-N-Seal, Merit Seal, and Kork-N-Seal.
Crown acquired several businesses over the years. One of these was Mundet Cork, a bottle cap company acquired in 1963.
In addition to its caps, Mundet made asbestos construction products. Crown only owned Mundet for a few months, but it took on its asbestos liabilities.
Today, Crown Cork & Seal is Crown Holdings, Inc. Crown manufactures packaging for a variety of industries and is a leading global company. It does not use asbestos in products today.
Mundet Cork Asbestos Use
Crown Cork & Seal never used asbestos in its own products. The acquisition of Mundet Cork made the company vulnerable to asbestos liabilities. In addition to cork bottle caps, Mundet manufactured construction materials, which were often made with asbestos at the time.
Some examples of Mundet Cork products made with asbestos include:
Block insulation
Magnesia asbestos insulation
Mundetcork
Mundetblock
Pipe covering
Wool finishing cement
Wool insulating cement
Who Was at Risk of Asbestos Exposure from Mundet Products?
Crown employees were never at risk of asbestos exposure because they didn't use asbestos. Anyone who worked in Mundet manufacturing facilities that used asbestos was at high risk for exposure. Handling the materials can cause the release of asbestos fibers that workers likely inhaled.
The risk of exposure went well beyond Mundet plants. Workers who used Mundet asbestos products also risked exposure:
Construction workers
Insulators
Cement contractors
Painters
Plumbers
Renovation and repair workers
Demolition workers
Laborers
Crown Cork & Seal Lawsuits
Since Crown Cork & Seal bought Mundet Cork, the company faced asbestos lawsuits, generally from former Mundet Cork employers, contractors, and consumers.
These are just some examples of the many asbestos-related lawsuits that Crown & Cork faced.
$12 Million for Shipfitter
In June 2012, Frederick Schulte, a shipfitter and iron worker for the McDermott Incorporated Shipyard, won a $12 million verdict after a Louisiana jury found Crown & Cork and other companies responsible for his asbestos-related illness.
Although Schulte didn't work for Mundet Cork, he was affected by the company's asbestos-containing pipes used at his workplace.
Schulte was diagnosed with mesothelioma after numerous years of asbestos exposure in 2011.
According to court documents, the airborne asbestos fibers he ingested while working on and around Mundet Cork products contributed to his illness.
Other companies that manufactured asbestos were also found liable, including Westinghouse Electric Corp., Reilly Benton, International Paper Company, Crosby Valve, McDermott, and Avondale.
The defendants were also found responsible for withholding information on the dangers of asbestos exposure.
It took only ten months from the time of Schulte's mesothelioma diagnosis to win his mesothelioma lawsuit.
$5.1 Million for Insulation Exposure
William Saller died from mesothelioma in 2006. He worked at Standard Oil and claimed to have been exposed to asbestos in pipe insulation made by Mundet. He also used a joint compound at home that contained asbestos.
Saller never worked directly with asbestos products, but he worked near them. He worked near people who cut into asbestos pipes that created asbestos dust.
Saller's family continued his lawsuit after his death and won $5.1 million, an award that included compensatory and punitive damages.
Crown Cork & Seal Today
As mentioned earlier, Crown Cork & Seal is still in operation today under the name Crown Holdings. The company now remains the biggest metal manufacturing business in the world.
Crown Holdings packages food, drinks, household products, industrial products, and health and beauty products for various businesses.
If You Were Exposed to Mundet Cork Asbestos Products
If you came into contact with asbestos through Mundet products, talk to a mesothelioma lawyer about your legal options. Crown never filed for bankruptcy and did not set up an asbestos trust fund, but you may be eligible to file a lawsuit against the company to recover damages.
An asbestos attorney or law firm can also review your work history to find other defendants. Most people with asbestos illnesses were exposed by several asbestos companies. You could be eligible for trusts or to seek damages from multiple companies.
Legal Help and Additional Resources for Asbestos Victims
If you've been injured by asbestos, keep in mind that there is a good chance that you'll qualify for considerable compensation. Remember to fill out our form to get your free Financial Compensation Packet, with information on asbestos and mesothelioma lawyers in your area. If you have questions or need additional assistance, contact us at 800-793-4540.
FREE Financial Compensation Packet
Info on law firms that will recover your

highest compensation

Learn how to get paid in 90 days
File for your share of $30 billion in trust funds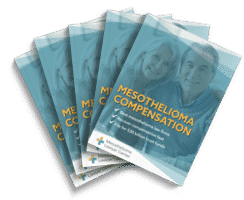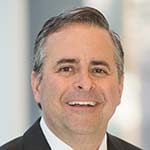 Paul Danziger grew up in Houston, Texas and earned a law degree from Northwestern University School of Law in Chicago. For over 25 years years he has focused on representing mesothelioma cancer victims and others hurt by asbestos exposure. Paul and his law firm have represented thousands of people diagnosed with mesothelioma, asbestosis, and lung cancer, recovering significant compensation for injured clients. Every client is extremely important to Paul and he will take every call from clients who want to speak with him. Paul and his law firm handle mesothelioma cases throughout the United States.