Pacor Incorporated (Philadelphia Asbestos Company)
Page Updated on August 04, 2020
The Philadelphia Asbestos Corporation, better known as Pacor Incorporated, is a nationwide leader in insulation products, but its past history of asbestos use led to numerous mesothelioma lawsuits. Eventually, Pacor filed for bankruptcy to help cover future asbestos cases.
With more than $30 billion currently set aside in trust funds, you may qualify for substantial compensation if you've been diagnosed with mesothelioma, asbestos-related lung cancer, or asbestosis. Fill out our form to receive our free Financial Compensation Packet. Our packet is loaded with information on experienced mesothelioma attorneys in your area, how to file a claim for asbestos trust funds, how to get paid in 90 days, and more.
Free

Financial Compensation Packet
Info on law firms that will recover your

highest compensation

Learn how to get paid in 90 days
File for your share of $30 billion in trust funds
Pacor Incorporated History
Founded in 1921 as the Philadelphia Asbestos Corporation, Pacor Incorporated started out manufacturing asbestos products for the military and industrial businesses.
The Johns Manville Company, which would later become well-known for exposing thousands upon thousands of people to asbestos, was one of the company's partners.
As insulation demands began to grow, Pacor added additional products and services to its line, which made the company grow substantially.
By the 1970s, Pacor provided products and services to more than 100 companies, nationwide, but the majority of its products contained asbestos, and this would eventually come back to haunt the growing business.
Pacor's heavy use of asbestos in products led to a myriad of asbestos-related claims.
Throughout most of the twentieth century, Pacor Incorporated heavily on asbestos because of its affordability, ease of use when being mixed into materials, and for its fire and heat-resistant properties.
Employees and contractors in various other fields fell ill with diseases such as malignant mesothelioma and asbestos-related lung cancer after working with and/or around Pacor's products.
Eventually, asbestos victims began filing claims against the company.
Pacor Incorporated Lawsuits and Bankruptcy
In 1986, facing an exorbitant amount of asbestos-related claims, Pacor filed for Chapter 11 bankruptcy.
The company came out of bankruptcy in 1988, and as a requirement when the bankruptcy instructions were designated, set up an asbestos trust fund, the Pacor Settlement Trust, which was funded to compensate future asbestos cases.
The trust was set up by the Claims Resolution Management Corporation (CRMC).
Since Pacor had ties as a distributor to the Johns Manville Corporation, it was also included in the Manville Personal Injury Settlement Trust, which was initially funded with over $2 billion.
Occupations Affected by Pacor Incorporated
Along with thousands of people in the military developing life-threatening illnesses after working around Pacor's products, a plethora of workers in various other occupations was placed at direct risk of toxic, asbestos-related diseases.
The most common occupations that have been associated with Pacor products include:
Construction Workers
Shipbuilders
Shipyard Workers
Warehouse Workers
Maintenance Workers
Electricians
Sheet Workers
Assembly Workers, and more
Pacor Incorporated Today
Pacor currently remains in operation after completely reorganizing itself after bankruptcy. The company still manufactures and distributes insulation products, but has since replaced asbestos with a safer substitute.
Additional Help and Resources for Asbestos Victims
Remember, if you've been diagnosed with an asbestos-related illness, there is a good chance you'll qualify for considerable compensation. Remember to fill out our form to get your free Financial Compensation Packet, with information on asbestos and mesothelioma lawyers in your area.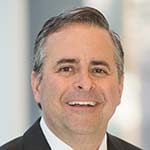 Paul Danziger grew up in Houston, Texas and earned a law degree from Northwestern University School of Law in Chicago. For over 25 years years he has focused on representing mesothelioma cancer victims and others hurt by asbestos exposure. Paul and his law firm have represented thousands of people diagnosed with mesothelioma, asbestosis, and lung cancer, recovering significant compensation for injured clients. Every client is extremely important to Paul and he will take every call from clients who want to speak with him. Paul and his law firm handle mesothelioma cases throughout the United States.