Westinghouse Electric Company
Page Updated on March 02, 2022
Westinghouse Electric Company manufactured electrical and other products with asbestos for many years. The use of asbestos led to illnesses in some workers, including mesothelioma. Many of those exposed filed lawsuits against Westinghouse.
If you suffer from mesothelioma, asbestosis, or asbestos-related cancer, you may be eligible for a large amount of compensation. Currently, there is over $30 billion in asbestos trust funds set up for those who have been diagnosed with an asbestos-related illness. Fill out our form to receive our free Financial Compensation Packet. Our packet is loaded with information on experienced mesothelioma attorneys in your area, how to file a claim for asbestos trust funds, how to get paid in 90 days, and more.
FREE Financial Compensation Packet
Info on law firms that will recover your

highest compensation

Learn how to get paid in 90 days
File for your share of $30 billion in trust funds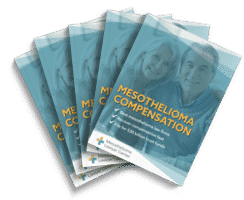 Westinghouse Electric History
Founded in 1886 by George Westinghouse, the Westinghouse Electric Company began as an alternating-current electrical generating plant.
The alternating electrical current faced a lot of opposition during that time. Still, Westinghouse Electric was successful and went on to branch out into many types of electrical production.
According to the company's official website, founder George Westinghouse was an "acclaimed engineer" with extraordinary leadership skills, which helped boost the company's success in an area that was once feared.
"George Westinghouse was, in my opinion, the only man on this globe who could take my alternating-current system under the circumstances then existing and win the battle against prejudice and money power.
He was one of the world's true noblemen, of whom America may well be proud and to whom humanity owes an immense debt of gratitude."
Eventually, Westinghouse Electric became of the largest product suppliers to the electrical power industry. The company manufactured and distributed electrical-related products, such as machinery and equipment used for controlling, transmitting, and distributing electricity.
The company also took on many important projects, such as building elevators for the Rockefeller Center in New York and creating turbines for vessels.
During the 1990s, Westinghouse bought several radio stations and television stations, including CBS Inc. and Infinity Broadcasting Corporation. It then sold its industrial businesses and solely focused on radio and television broadcasting.
In 1997, the company changed its name to CBS Corporation. In 2000, Viacom bought the CBS Corporation.
Westinghouse Electric Lawsuits
Throughout the beginnings of the company and up until the 1970s, Westinghouse relied heavily on asbestos for its heat and fire-resistant properties.
The hazardous set of minerals was mixed into various Westinghouse products, leading to numerous asbestos-related lawsuits.
However, Westinghouse's asbestos-related lawsuits were minor in the beginning compared to other businesses.
In 1988, the company faced just under 3,000 asbestos-related lawsuits, whereas most businesses associated with asbestos use faced a much higher number.
Richard Merwitz
In 2014, a Pennsylvania state court jury found Westinghouse responsible for the death of Richard Merwitz, a former shipyard worker who died from mesothelioma complications.
According to court documents, both Westinghouse Electric Co. LLC and General Electric Co. were found liable for exposing Merwitz to asbestos via their asbestos-containing products distributed to the shipyards where he worked. The companies paid $7.25 million to the estate of Merwitz.
Occupations Affected by Westinghouse Electric
Since Westinghouse's asbestos-related products were distributed to many different industries, workers in different occupations were also injured and affected, including:
Construction Workers
Shipbuilders
Technicians
Electricians
Warehouse Workers
Westinghouse Electric Factory Workers
Westinghouse Electric Asbestos Products
Although Westinghouse manufactured products with asbestos, such as rods, light bulbs, and pipes, the company's turbines caused the most damage.
Many workers who worked around turbines developed asbestos-related diseases, especially while working on ships during World War II.
Westinghouse Electric Today
As mentioned earlier, Viacom bought the CBS Corporation (the new Westinghouse company name) in 2000. Viacom is a mass media company involved in both television and cinema production.
Shortly after purchasing CBS Corporation, Viacom paid $21 million in asbestos claims that stemmed from Westinghouse's asbestos-related products.
Westinghouse products may have contributed to your asbestos illness. Contact a mesothelioma lawyer to investigate and find out how to seek compensation.
Additional Resources and Information
If you've been injured by mesothelioma, asbestosis, or asbestos-related cancer, keep in mind that there is a good chance that you'll qualify for considerable compensation. Remember to fill out our form to get your free Financial Compensation Packet, with information on asbestos and mesothelioma lawyers in your area.
FREE Financial Compensation Packet
Info on law firms that will recover your

highest compensation

Learn how to get paid in 90 days
File for your share of $30 billion in trust funds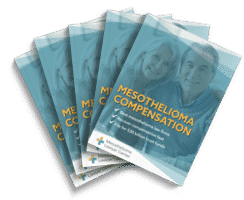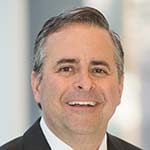 Paul Danziger grew up in Houston, Texas and earned a law degree from Northwestern University School of Law in Chicago. For over 25 years years he has focused on representing mesothelioma cancer victims and others hurt by asbestos exposure. Paul and his law firm have represented thousands of people diagnosed with mesothelioma, asbestosis, and lung cancer, recovering significant compensation for injured clients. Every client is extremely important to Paul and he will take every call from clients who want to speak with him. Paul and his law firm handle mesothelioma cases throughout the United States.