Page Updated on September 21, 2023
The U.S. Navy has relied on submarines for over 100 years. Most submarines were made with asbestos until about 1980. Asbestos on submarines caused exposure and left many veterans with a diagnosis of mesothelioma or lung cancer.
If you were diagnosed with mesothelioma, asbestos-related lung cancer, or asbestosis, you might be entitled to considerable compensation. Fill out our form to receive our free Financial Compensation Packet. Our packet is loaded with information on experienced mesothelioma attorneys in your area, how to file a claim for asbestos trust funds, how to get paid in 90 days, and more.
FREE Financial Compensation Packet
Info on law firms that will recover your

highest compensation

Learn how to get paid in 90 days
File for your share of $30 billion in trust funds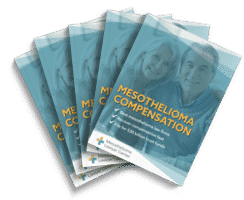 Free

Financial Compensation Packet
Info on law firms that will recover your

highest compensation

Learn how to get paid in 90 days
File for your share of $30 billion in trust funds
Why Did U.S. Navy Submarines Have Asbestos?
Submarines and most other Navy vessels built from about the 1930s to 1970s were made with hundreds of asbestos components.
Navy vessels of all types used asbestos primarily as an insulator. During its peak use, asbestos was abundant and expensive. It was a readily available material that could insulate all the heat-generating and heat-carrying areas of ships. It could also effectively protect against fires on ships.
Did the Navy Stop Using Asbestos on Submarines?
Yes, when the dangers of asbestos became well known, the Navy stopped using asbestos. The first official recorded use of asbestos on submarines was in 1922. The Navy stopped using asbestos in the 1970s and began removing it from vessels shortly after.
Do Any Submarines Still Contain Asbestos?
While the Navy stopped using asbestos and even actively removed it, some asbestos lingers on vessels, including submarines. It hasn't been feasible to remove it all. Any asbestos that remains should be contained and poses little risk to current service men and women.
About Submarines
Submarines are large Navy vessels that operate fully submerged in water. Submarines can travel and operate at depths of 1,600 feet.
U.S. Navy Submarine Designations
The Navy has been using submarines for over 100 years. The Union and Confederate States even had primitive submarines in use during the Civil War. Today, the three main types of submarines are:
Attack submarines (SSN). SSN vessels seek and destroy enemy vessels. They utilize Tomahawk cruise missiles that can also be used on shore. Attack submarines also gather intelligence, support fleets, lay mines, and conduct surveillance.
Ballistic missile submarines (SSBN). Ballistic missile submarines are capable of launching nuclear weapons. They are used solely for strategic deterrence.
Guided missile submarines (SSGN). SSGN vessels are designed for strike missions and special operations. They are loaded with tactical missiles. They also have high-tech communication systems to connect with Combatant Commanders and Special Ops.
A History of U.S. Navy Submarines
Submarines were in use during the Civil War, but they were limited. The Confederate States' Hunley sank a Union ship in Charleston Harbor. It was the first sinking of an enemy vessel by a submarine during war.
Submarines in World War I. By WWI, submarines were much more advanced and useful in warfare. The U.S. Navy's first submarine was the USS Holland. By 1916 the Submarine Force U.S. Atlantic Fleet was prepared for the U.S. entering the war in 1917. The Navy then began building a Pacific Fleet. U.S. submarines in WWI defended coasts and patrolled the English Channel and North Sea.
World War II Submarines. The U.S. Navy destroyed over 30 percent of the Japanese Navy's vessels using submarines. This included a battleship, cruisers, and aircraft carriers. A total of 314 submarines were used during World War II by the U.S. Navy. At least 52 of these submarines were lost during the war, yet the powerful vessels were also responsible for sinking 1,560 enemy ships. They also rescued American pilots.
Post-War Submarines. The Navy continued to upgrade submarines after WWII. These newer vessels could move faster and stay underwater longer. New classes during this period included the Tang, Skate, and Seawolf submarines. During the Cold War and continuing today, submarines became important as deterrents to war. Today, there are more than 50 submarines active in the U.S. Navy.
Where Was Asbestos Used on Submarines?
According to military documents and memos, asbestos was used extensively when constructing and repairing submarines. It went into hundreds of components to protect against heat and fire. These are just some examples:
Insulation throughout vessels
Boilers
Turbines
Torpedo rooms
Gaskets
Valves
Flooring and ceiling materials
Firefighting gear
Pipe lagging
Documentation of Asbestos Use in Submarines
Many sales orders, repair logs, documents, memos, and letters on file with the U.S. military confirmed that asbestos-containing products were purchased and used on submarines.
Two submarines, in particular, the USS Croaker and the USS Triton, were found to have excessive amounts of asbestos. Almost all of the other submarines created before the late 1970s were found to have unsafe levels of asbestos.
U.S. Submarines With Asbestos
Documentation makes it clear that many submarines were constructed with asbestos. These are some of the known vessels with known asbestos:
USS Abraham Lincoln
USS Albacore
USS Andrew Jackson
USS Balao
USS Barracuda
USS Batfish
USS Benjamin Franklin
USS Dace
USS Dorado
USS Daniel Boone
USS Ethan Allen
USS Gato
USS Grouper
USS Halibut
USS Hammerhead
USS Icefish
USS James Monroe
USS Kamehameha
USS Lafayette
USS Lewis and Clark
USS Lionfish
USS Manta
USS Nathan Hale
USS Patrick Henry
USS Pollack
USS Pompon
USS Robert E. Lee
USS Runner
USS Sailfish
USS Sam Houston
USS Sea Devil
USS Sea Robin
USS Spadefish
USS Tecumseh
USS Theodore Roosevelt
USS Ulysses S. Grant
USS Von Steuben
Who Was at Risk of Asbestos Exposure on Submarines?
Anyone who worked with or around asbestos risked exposure. Several factors made exposure more likely on Navy vessels and especially on submarines:
Asbestos was used in hundreds of components on Navy vessels, including submarines.
Men and women serving on submarines were confined to their vessels for months at a time.
They worked in small spaces where ventilation was poor, and asbestos fibers could circulate in the air indefinitely.
Today's veterans who worked on or aboard submarines built before the late 1970s are at the highest risk of developing an asbestos-related illness. This includes people who:
Worked at the shipyard
Repaired submarines
Replaced submarine parts
Worked with insulation
Worked for long periods aboard submarines.
Compensation for Submarine Veterans with Mesothelioma
Contact an asbestos law firm if you served on a submarine and now have an asbestos illness. You may be able to seek compensation for your medical expenses.
VA Benefits
The U.S. Department of Veterans Affairs offers benefits to veterans with service-related disabilities. These include asbestos illnesses like mesothelioma. Types of benefits you or your family can file a claim for include:
Monthly disability compensation for veterans with qualifying service-related disabilities
Special monthly compensation for additional monthly expenses related to in-home medical and personal care
Dependency and indemnity compensation for dependants of deceased veterans
Burial benefits for families of deceased veterans
Veterans can also seek free medical care at VA facilities. A few VA medical centers and hospitals have access to mesothelioma specialists.
Lawsuits and Asbestos Trust Funds
Veterans cannot sue the U.S. government or the Navy for past asbestos exposure. Veterans can sue the companies that supplied the Navy with asbestos materials for building submarines.
Mesothelioma lawsuits often end in settlements for veterans and their families. Rarely do they go to trial. Any awards from these lawsuits are in addition to VA benefits and do not reduce disability compensation.
If asbestos companies went bankrupt, veterans cannot sue them. These companies set up asbestos trust funds to compensate future claimants as part of the bankruptcy process. Veterans may qualify to make claims with one or more of these trusts.
Examples of Submarine Veterans Who Made Claims or Filed Lawsuits
Many veterans have claimed VA benefits for mesothelioma and asbestos illnesses after serving on submarines.
One example is a veteran who served on submarines between 1964 and 1984. He later developed cancer related to asbestos exposure. He worked as a nuclear power technician and electronic technician.
Another veteran who served on submarines between 1961 and 1978 sued asbestos companies after developing mesothelioma. He maintained pumps that contained asbestos.
If you worked on submarines and are now sick, contact an asbestos law firm or mesothelioma lawyer. They can explain your legal options, help you file a lawsuit, make a trust fund claim, or help you claim VA benefits.
Additional Help and Resources for People Who Worked Aboard Submarines
Remember to fill out our form to get your free Financial Compensation Packet, with information on experienced asbestos and mesothelioma lawyers in your area. Keep in mind that if you have mesothelioma, asbestos-related lung cancer, or asbestosis, you may be eligible for considerable compensation. For additional assistance or questions, contact us at 800-793-4540.
FREE Financial Compensation Packet
Info on law firms that will recover your

highest compensation

Learn how to get paid in 90 days
File for your share of $30 billion in trust funds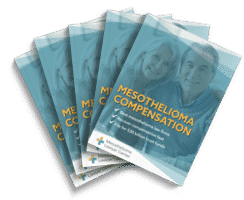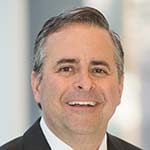 Paul Danziger grew up in Houston, Texas and earned a law degree from Northwestern University School of Law in Chicago. For over 25 years years he has focused on representing mesothelioma cancer victims and others hurt by asbestos exposure. Paul and his law firm have represented thousands of people diagnosed with mesothelioma, asbestosis, and lung cancer, recovering significant compensation for injured clients. Every client is extremely important to Paul and he will take every call from clients who want to speak with him. Paul and his law firm handle mesothelioma cases throughout the United States.