Page Updated on July 31, 2020
Bell Asbestos Mines, also known as Bell's United Asbestos Company, Ltd., was an asbestos mining business headquartered out of Thetford, Quebec, Canada. The company changed hands a few times, but didn't stop mining and manufacturing asbestos until the Environmental Protection Agency (EPA) placed guidelines on its use.
If you or a loved one suffer from mesothelioma, asbestos-related lung cancer, or asbestosis, you may qualify for substantial compensation. Fill out our form to receive our free Financial Compensation Packet. Our packet is loaded with information on experienced mesothelioma attorneys in your area, how to file a claim for asbestos trust funds, how to get paid in 90 days, and more.
Free

Financial Compensation Packet
Info on law firms that will recover your

highest compensation

Learn how to get paid in 90 days
File for your share of $30 billion in trust funds
History of Bells Asbestos Mines
In 1936, the Turner & Newall Company acquired Keasbey and Mattison Company, the owners of Bell Mines, a company that extracted and mined raw chrysotile asbestos.
A year later, Turner & Newall created a fully-owned subsidiary and named it Bells Asbestos Mines, Ltd. The new company, a spin-off of Bell Mines, also extracted and mined asbestos.
J.W. Roberts Ltd., a company that merged with Turner & Newall, began using the mined asbestos to create products such as Limpet, a spray-on product used for its insulation properties. Although Limpet was manufactured in England, it was distributed across the world, including the U.S.
This continued until 1962, when Nicolet Industries and the CertainTeed Corporation bought out the company. The licensing to Limpet, also known as Sprayed Limpet Asbestos, was given to the Armstrong Contracting and Supply Company.
The Armstrong Contracting and Supply Company transferred the Limpet licensing to the Atlas Asbestos Company in 1967. Atlas Asbestos Company was part of an internal department of Bell Asbestos Mines.
When the licensing for Limpet was transferred, the fall of Bell Asbestos Mines began when people started filing claims against the company.
Bells Asbestos Mines Lawsuits
Starting in 1932 and lasting throughout the 1970s, Bells Asbestos Mines was responsible for the supply of raw asbestos fibers to numerous manufacturing companies throughout the U.S.
Consequently, Turner & Newall Company faced asbestos-related lawsuits, started by workers who transported the materials, or worked at the companies that manufactured asbestos-containing products.
In 1998, the Federal-Mogul Corporation purchased Turner & Newall, including all of its subsidiaries. Since there were still thousands of pending claims against Turner & Newall, the Federal-Mogul Corporation filed for Chapter 11 bankruptcy in 2001.
In order to complete the requirements for bankruptcy, the Federal-Mogul Corporation was required to set up an asbestos trust fund to compensate current and future asbestos-related claims.
However, the trust fund was to only handle claims against Turner & Newall, including any claims against Bell Asbestos Mines.
In 2010, the trust fund began accepting claims under the name of T&N Sub Fund Trust. The trust fund offers claimants two options when filing for compensation: an expedited claim or an individual claim.
For more information on the differences between an expedited and an individual claim, refer to our article Mesothelioma Trust Funds.
Occupations Affected by Bell Asbestos Mines
As mentioned earlier, Bells Asbestos Mines faced lawsuits from a variety of different workers, including those who transported the asbestos to those who built and worked around asbestos-containing products.
Many workers in various occupations were affected by asbestos, including:
Insulation workers
Carpenters
Electricians
Painters
HVAC workers
General maintenance workers
Miners
Further, over 200 tons of waste was dumped by Bell Asbestos Mines. Thetford, Quebec was severely polluted, placing not only workers at risk, but also residents in danger of developing toxic asbestos-related illnesses.
Legal Resources and Additional Information
Remember to fill out our form to get your free Financial Compensation Packet, with information on asbestos and mesothelioma lawyers in your area. If you have questions or need additional assistance, contact us at 800-793-4540.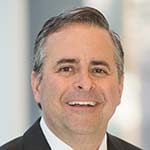 Paul Danziger grew up in Houston, Texas and earned a law degree from Northwestern University School of Law in Chicago. For over 25 years years he has focused on representing mesothelioma cancer victims and others hurt by asbestos exposure. Paul and his law firm have represented thousands of people diagnosed with mesothelioma, asbestosis, and lung cancer, recovering significant compensation for injured clients. Every client is extremely important to Paul and he will take every call from clients who want to speak with him. Paul and his law firm handle mesothelioma cases throughout the United States.