Page Updated on July 31, 2020
The Minnesota Mining and Manufacturing Company, commonly known as 3M, is a successful science-based company and global manufacturer of adhesive products and other products. However, 3M's success came at a price, as the company once relied heavily on asbestos. When 3M workers and consumers began falling ill to life-threatening asbestos diseases, lawsuits against the company followed.
There currently more than $30 billion available in asbestos trust funds. If you or a loved one have been diagnosed with mesothelioma, asbestos-related lung cancer, or asbestosis, keep in mind that you may be entitled to substantial compensation. We invite you to fill out our form today for a free Financial Compensation Packet, filled with information about experienced mesothelioma lawyers in your area, how to get paid in 90 days, how to file an asbestos trust fund claim, and much more.
Free

Financial Compensation Packet
Info on law firms that will recover your

highest compensation

Learn how to get paid in 90 days
File for your share of $30 billion in trust funds
3M History
3M was founded in 1902 by Dr. J Danley Budd, John Dwan, William A, McGonagle, Herman W. Cable, and Henry S. Bryan.
According to the company's official website, the five founders all had a single goal in mind for the company at the beginning: to mine corundum, a mineral found in a Crystal Bay mine.
Although the company's founders didn't have luck with corundum, a partnership began that would take the company to global proportions.
In 1910, the company settled in St. Paul, Minnesota, and within 10 years, created the waterproof sandpaper that was used to repel dust during automobile manufacturing.
In 1925, the invention of masking tape by Richard G. Drew started the company's Scotch brand, which grew to include cellophane tape and pressure-sensitive tape.
By World War II, 3M began manufacturing products for the military, including Scotchlite™ Reflective Sheeting and filament adhesive tape, which made the company expand into the graphics arts industry- which led to the creation of offset printing plates.
Throughout the next numerous years, 3M continued to grow substantially. It added a wide variety of products to its line, including Scotchgard™ products, Thermo-Fax™, Post-it® products, and more.
The company's large success led to the opening of several factories across the world, including locations in Australia, Canada, Mexico, France, and England.
However, by the time Environmental Protection Agency (EPA) placed strict regulations on asbestos, 3M had already used the toxic set of minerals in a variety of its products for many years.
This eventually led to asbestos-related claims and lawsuits against the company.
3M Asbestos-related Lawsuits
To date, over 300,000 asbestos-related lawsuits and claims have been filed against 3M from former employees, contractors, and consumers. Here a few of the notable cases.
Heather Von St. James
For instance, Reuters reports that in 2005, Heather Von St. James, of St. Paul, Minnesota, was diagnosed with mesothelioma in her early 40s.
St. James was the daughter of a man who made a living by sanding drywall. Each day, he would come from work in asbestos-filled clothing and asbestos in his hair and on his skin.
This eventually led to St. James' second-hand asbestos exposure. St. James filed an asbestos-related claim against 3M, the company responsible for her father's asbestos exposure.
A confidential agreement wouldn't allow St. James to confirm the compensation she received.
Frank Zickert
3M also faced numerous lawsuits for its 3M 8710 mask, which was said to be defective.
In 2014, the wife of former worker Frank Zickert, who died of mesothelioma, sued 3M for providing defective face masks that didn't prevent workers from ingesting asbestos fibers.
Zickert's job involved making asbestos-containing fire doors and other products, and he relied on the mask to protect from the dangers of asbestos fibers.
According to the lawsuit, the masks didn't work, which ultimately led to Zickert's death.
"Frank's job involved making asbestos fire doors with material similar to Kaylo that contained chrysotile amosite asbestos fibers, cleanup, and disposal of the waste and scrap from such doors. At certain times the mixing of asbestos fibers to make the cores for the fire doors was a part of the manufacturing process," the lawsuit states.
Unlike many other companies that are faced with thousands of asbestos-related lawsuits, 3M never filed for bankruptcy and still continues to face asbestos-related claims.
Occupations Affected by 3M
Workers from various occupations were affected by 3M's asbestos-containing products, as the company made a variety of things that were shipped all over the world.
The occupations most affected include:
Drywall sanders
3M employees (manufacturers)
Factory workers
Mechanics
Engineers
Automobile manufacturers
Common 3M products that contained asbestos include caulking materials and adhesives. The company no longer uses asbestos in any of its products.
Additional Resources and Help for Asbestos Victims
If you or a loved one are suffering from mesothelioma, asbestos-related lung cancer, or asbestosis, keep in mind that you may be eligible for a substantial amount of compensation. Don't forget to fill out our form to get our free Financial Compensation Packet, filled with information on the experienced asbestos and mesothelioma attorneys in your area. For additional assistance, contact us toll-free at 800-793-4540.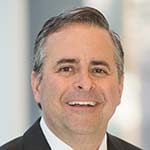 Paul Danziger grew up in Houston, Texas and earned a law degree from Northwestern University School of Law in Chicago. For over 25 years years he has focused on representing mesothelioma cancer victims and others hurt by asbestos exposure. Paul and his law firm have represented thousands of people diagnosed with mesothelioma, asbestosis, and lung cancer, recovering significant compensation for injured clients. Every client is extremely important to Paul and he will take every call from clients who want to speak with him. Paul and his law firm handle mesothelioma cases throughout the United States.