Page Updated on January 08, 2021
Based out of Geneva, Switzerland, Foster Wheeler in an international company that supplies products for engineering, power, and power management companies. Although the company is still in operations today, its past use of asbestos has resulted in a multitude of mesothelioma lawsuits and other asbestos-related claims.
If you or a loved one have been diagnosed with mesothelioma, asbestosis, or asbestos-related lung cancer, you may be entitled to significant compensation. Trust funds with more than $30 billion are available right now those who have been diagnosed with an asbestos disease. Fill out our form to receive our free Financial Compensation Packet. Our packet is loaded with information on experienced mesothelioma attorneys in your area, how to file a claim for asbestos trust funds, how to get paid in 90 days, and more.
Free

Financial Compensation Packet
Info on law firms that will recover your

highest compensation

Learn how to get paid in 90 days
File for your share of $30 billion in trust funds
Foster Wheeler History
Foster Wheeler was established in 1927, but the company dates back to 1884 when the Foster family founded a company known as the Water Works Supply Company, based out of the U.S Shortly after, the name was changed to Power Specialty Company.
It wasn't until the Power Specialty Company merged with Wheeler Condenser & Engineering Company that it became Foster Wheeler. The merge tied Foster Wheeler directly to asbestos, as the companies it merged with had a long history of using the deadly set of minerals in numerous products.
For example, Wheeler Condenser & Engineering Company, which supplied heat exchangers, pumps, and steam condensers to the military, used asbestos in most of its products.
When Foster Wheeler was under the name Power Specialty Company, it manufactured asbestos-containing boiler components and heaters to the military during World War I.
Once the companies merged, the relationship with the military continued, and Foster Wheeler began providing heaters, cooling equipment, and steam generators. The company expanded greatly afterward, opening offices in several other countries.
Over the next several decades, Foster Wheeler continued to grow and even tried its hand in the oil industry. However, when the oil boom declined, the company created Foster Wheeler Environmental Services, Inc. and Foster Wheeler Power Systems, Inc.
The company then expanded into Asia and Europe, where it took on boiler contracts for China. Soon after, Foster Wheeler opened a plant in the Philippines.
Despite its growth and success, Foster Wheeler placed people at risk of life-threatening diseases by using asbestos in its products. Consequently, the company started facing a myriad of asbestos-related lawsuits.
Foster Wheeler Lawsuits
Although Foster Wheeler faced numerous asbestos-related lawsuits, the following case is one of the more prominent claims. It's a prime example of what Foster Wheeler faced as employees and contractors came forward after developing fatal illnesses.
Alfred Todak
In 2002, Alfred Todak, 60, a former Navy electrician, won one of the largest verdicts ever in a California asbestos case after proving the company's negligence caused his battle with pleural mesothelioma.
Per court documents, during a five-week trial, Todak's mesothelioma attorney showed that Todak's occupational exposure to asbestos occurred while he worked at Seattle's Bethlehem Steel Mill and at the Lockheed Shipbuilding and Construction Company, also in Seattle.
His work around Foster Wheeler's boilers, in particular, is what helped contribute to Tudok developing mesothelioma. From 1965 until 1972, Tudoks employment with both companies constantly exposed him to asbestos fibers.
Under California's consumer safety laws, a San Francisco county jury found Foster Wheeler's type–D marine boilers as defective, based upon the fact that the company failed to warn others of the dangers associated with the product.
Further, the jury also found Foster Wheeler at fault for negligent supply, manufacture, and design of its boilers.
Today, a member of the International Brotherhood of Electrical Workers, successfully won his lawsuit against Foster Wheeler, as well as against numerous other manufacturers.
His verdict amount included $22.7 million in damages. His wife, Stephanie Todak, won $11 million for loss of consortium.
Foster Wheeler was found liable for 30% of the total verdict, equaling $10 million, while other companies were responsible for the remaining damages.
"We are gratified to have the jury acknowledge the substantial effect of this terrible disease on a very deserving man and wife, and that Foster Wheeler failed to demonstrate a colorable government contractor affirmative defense," said Todak's attorney. "Juries have a keen ability to sort out right from wrong."
Occupations Affected by Foster Wheeler
Since Foster Wheeler sent much of its supply to the armed forces, military personnel have been affected the most, and therefore most of the asbestos-related claims come from those who served in the military and/or worked on military ships and tanks.
Common occupations in the military, including contractor occupations, that were affected by Foster Wheeler, include:
Pipe fitters
Boiler makers
Shipyard workers
Mechanics
Electricians
Electrical plant helpers
Foster Wheeler's Asbestos-containing Products
Not all of Foster Wheeler's products contained asbestos, but the ones that did cause an influx of life-threatening illnesses. The following products of Foster Wheeler were confirmed to contain asbestos:
Boilers
Gaskets
Valves
Seals
Pumps
Heaters
Steam generators
Refractory block insulation
Pumps
Foster Wheeler Today
Foster Wheeler remains in business today, although, in 2001, it almost faced bankruptcy due to the overwhelming amount of lawsuits it faced.
However, the company slowly recovered and in 2009, built a biomass-only power plant in Poland, marking it the world's largest power plant of its kind.
The company also relocated its headquarters from the United States to Geneva, Switzerland, resulting in most of the company sales coming from overseas business.
Additional Resources and Information for Asbestos Victims
Remember, if you've been diagnosed with mesothelioma, asbestos-related lung cancer, or asbestosis, you may qualify for significant compensation. Remember to fill out our form to get your free Financial Compensation Packet, with information on asbestos and mesothelioma lawyers in your area.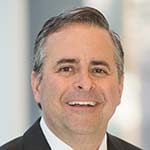 Paul Danziger grew up in Houston, Texas and earned a law degree from Northwestern University School of Law in Chicago. For over 25 years years he has focused on representing mesothelioma cancer victims and others hurt by asbestos exposure. Paul and his law firm have represented thousands of people diagnosed with mesothelioma, asbestosis, and lung cancer, recovering significant compensation for injured clients. Every client is extremely important to Paul and he will take every call from clients who want to speak with him. Paul and his law firm handle mesothelioma cases throughout the United States.