Page Updated on July 31, 2020
Originating in Pennsylvania, Bestwall Gypsum was a manufacturer of building products. The company is still in operation today, under Georgia-Pacific, in Atlanta. Although the company no longer uses asbestos to make its products, for many decades Bestwall Gypsum relied on it for its insulation and fire-resistant properties.
If you or a loved have mesothelioma, asbestos-related lung cancer, or asbestosis, you may be eligible for a large amount of compensation. Fill out our form to get a free Financial Compensation Packet. You'll learn about the experienced mesothelioma lawyers in your area, how to get paid in 90 days, how to file a claim for the asbestos trust funds, and more.
Free

Financial Compensation Packet
Info on law firms that will recover your

highest compensation

Learn how to get paid in 90 days
File for your share of $30 billion in trust funds
Bestwall Gypsum History
Bestwall Gypsum was founded in 1961, but its origins started from the product, Beaver Products' Bestwall, a gypsum wallboard.
In 1928, CertainTeed Corporation bought Beavers Products' Bestwall. At the time, CertainTeed Corporation was one of the largest distributors and manufacturers of gypsum-related products.
The success of the company continued to grow throughout the 1950s, and stockholders created a spin-off company named Bestwall Gypsum.
Along with gypsum products, the company added additional products to its line, including joint and spackling compounds.
In 1965, Georgia-Pacific, a paper product manufacturing company, purchased Bestwall Gypsum. At the time, both Georgia-Pacific and Bestwall not only continued to asbestos in their products, but also knew of its health dangers, yet hid the information from consumers and workers.
In fact, Bestwall Gypsum continued asbestos use until the late 1970s, after the Environmental Protection Agency (EPA) placed strict regulations on its use.
Bestwall Gypsum Mesothelioma Lawsuits
During the 1980s, the first signs of illness began to surface in many of Bestwall Gypsum's former employees.
Customers were also being diagnosed with asbestos-related illnesses, which were traced back to the use of both Bestwall Gypsum and Georgia-Pacific's products.
Merlin Olsen
Former television star and NFL football player, Merlin Olsen, was diagnosed with malignant mesothelioma in 2009.
After in-depth investigations, his mesothelioma attorney discovered that Olsen was exposed to asbestos while working as a broadcaster for the popular television network, NBC, which used Bestwall Gypsum products.
While working at age 11, Olsen was exposed to asbestos when performing general maintenance duties. It was discovered that the company he worked for also used Bestwall Gypsum products.
In 2010, Olsen died of complications surrounding malignant mesothelioma. His wife, June Olsen, pursued a lawsuit on his behalf, against Georgia-Pacific, CertainTeed Corporation (in connection with Bestwall Gypsum), and numerous other companies.
Although NBC was eventually dropped from the lawsuit, in 2011, the lawsuit was settled for an undisclosed amount by the remaining companies, including Georgia-Pacific.
By 2005, Georgia-Pacific had already faced over 300,000 asbestos-related claims, equaling a total of $830 million.
Occupations Affected by Bestwall Gypsum Products
Not only were Bestwall Gypsum employees placed at risk for life-threatening asbestos illnesses, but many workers in different companies worked with and/or around products that the company distributed.
The following occupations are among the many that were placed at direct risk because of Bestwall Gypsum.
Maintenance workers
Shipyard workers
Construction workers
Insulation installers
Machinists
Asbestos-Containing Products Manufactured by Bestwall Gypsum
Bestwall Gypsum manufactured numerous different types of asbestos-containing materials (ACMs).
The following ACMs were manufactured and sold by Bestwall Gypsum between 1950 through 1977.
Drywall adhesive
Kalite acoustical plaster
Dry, triple-duty, and all-purpose joint compound
Spackling compound
Topping compound
Bedding compound
Texture
Cement
Additional Information and Legal Resources
Remember, if you've been diagnosed with mesothelioma, asbestos-related lung cancer, or asbestosis, you may qualify for significant compensation. Don't forget to fill out our form to get our free Financial Compensation Packet, filled with information on the experienced asbestos and mesothelioma attorneys in your area.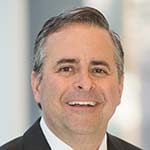 Paul Danziger grew up in Houston, Texas and earned a law degree from Northwestern University School of Law in Chicago. For over 25 years years he has focused on representing mesothelioma cancer victims and others hurt by asbestos exposure. Paul and his law firm have represented thousands of people diagnosed with mesothelioma, asbestosis, and lung cancer, recovering significant compensation for injured clients. Every client is extremely important to Paul and he will take every call from clients who want to speak with him. Paul and his law firm handle mesothelioma cases throughout the United States.