Garlock Sealing Technologies
Page Updated on July 31, 2020
Garlock Sealing Technologies is a manufacturer of gaskets and other sealing products, based out of Palmyra, New York. Although the company no longer uses asbestos in its products, its long association with it resulted in asbestos-related lawsuits. Consequently, Garlock filed for bankruptcy in order to handle the mounting cases.
If you have mesothelioma, asbestosis, or asbestos-related lung cancer, you may qualify for substantial compensation. Currently, there is over $30 billion in asbestos trust funds, awaiting those who've been diagnosed with an asbestos illness. We invite you to fill out our form today for a free Financial Compensation Packet, filled with information about experienced mesothelioma lawyers in your area, how to get paid in 90 days, how to file an asbestos trust fund claim, and much more.
Free

Financial Compensation Packet
Info on law firms that will recover your

highest compensation

Learn how to get paid in 90 days
File for your share of $30 billion in trust funds
Garlock Sealing Technologies History
Garlock was established in 1887 when founder Olin J. Garlock invented a more effective way to seal pistons in steam-powered locomotive engines.
At the time, Garlock's invention was considered ground-breaking and unlike any other product of its kind. As a result, his seal became a standard in the locomotive industry.
As the company began to expand, it added new products to its line, including:
Compression packing
Gaskets
Expansion joints
Valves
Pump diaphragms, and more
However, similar to most manufacturing companies in the past, Garlock used an exorbitant amount of asbestos in products.
More specifically, the company's valves, gaskets, and packing materials were littered with asbestos. This continued until the Environmental Protection Agency (EPA) placed strict regulations on asbestos in the 1970s.
Consequently, Garlock employees, as well as workers in companies that bought Garlock products, began developing life-threatening diseases such as malignant mesothelioma and asbestos-related lung cancer. A string of asbestos-related claims and lawsuits followed.
Garlock Sealing Technologies Lawsuits
As claims continued to mount, Garlock faced thousands of asbestos-related claims and lawsuits, which resulted in extreme financial danger for the company.
Garlock has lost over $100 million to-date in asbestos-related cases. The following lawsuit is one example of the numerous lawsuits against the company.
Wanda Jones
In July of 2006. a Virginia jury awarded $10.4 million to Wanda Jones, the widow of a shipyard worker who died in 2005 from mesothelioma, a deadly type of lung cancer primarily caused by asbestos exposure.
After a three-week trial in Newport News Circuit Court, the jury found that Wanda Jones' husband, Buddy Jones, 60, was exposed to asbestos at Newport News Shipbuilding while making gaskets and sealing pumps.
Buddy Jones worked at the shipyard for four years during the 1960s. He was diagnosed with mesothelioma several decades later and died exactly one year before his widow won her case against Garlock and two other companies, Johns Manville and John Crane.
"One of the Most Sued Companies"
With a plethora of lawsuits, several news sources cited Garlock as "one of the most sued companies in American history."
Garlock has paid out over $1 billion in asbestos-related claims and still has closed many pending cases.
Garlock Sealing Industries Bankruptcy
In 2010, more than 900,000 pending asbestos-related claims, Garlock filed for Chapter 11 bankruptcy. Although Garlock denied any wrongdoing prior to filing for bankruptcy, the company did admit that defending mounting lawsuits proved to be too difficult.
Once the company filed for bankruptcy, all pending claims were put on hold. When the company emerges from bankruptcy, its reorganization will allow an asbestos trust fund for pending and future asbestos-related claims.
Occupations Affected by Garlock Sealing Technologies
Garlock's asbestos-containing products reached a wide array of industries, and in turn, people working in numerous occupations were affected. The following occupations were known to have Garlock's asbestos-containing products:
Shipyard workers
Factory workers
Steam locomotive engineers
Plumbers
Steelworkers
Electricians
Insulators
Oil industry workers
Miners
Asbestos-Containing Products Made by Garlock Sealing Technologies
Garlock manufactured and distributed numerous asbestos-containing products, including the following:
Gaskets
Sheet gaskets
Pump packing
Asbestos cloth
Seals
Valve packing
Rope packing
Sheet packing
Garlock Sealing Technologies Today
Garlock is still in business today. It is currently a wholly-owned division of EnPro Industries and has 13 manufacturing plants in the U.S., Canada, Asia, and Europe.
The company employs over 2,000 people and has a global distribution network that encompasses 75 countries.
Garlock's experience with the manufacture of fluid sealing products gives the company a large industrial customer base. Like many long-established enterprises in its field, Garlock no longer uses asbestos in its gaskets and other heat-resistant products.
Additional Resources and Information for Asbestos Victims
If you've been injured by asbestos, keep in mind that there is a good chance that you'll qualify for considerable compensation. Don't forget to fill out our form to get our free Financial Compensation Packet, filled with information on the experienced asbestos and mesothelioma attorneys in your area. If you have questions or need additional assistance, contact us at 800-793-4540.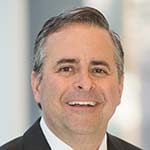 Paul Danziger grew up in Houston, Texas and earned a law degree from Northwestern University School of Law in Chicago. For over 25 years years he has focused on representing mesothelioma cancer victims and others hurt by asbestos exposure. Paul and his law firm have represented thousands of people diagnosed with mesothelioma, asbestosis, and lung cancer, recovering significant compensation for injured clients. Every client is extremely important to Paul and he will take every call from clients who want to speak with him. Paul and his law firm handle mesothelioma cases throughout the United States.