Page Updated on February 25, 2022
Lincoln Electric is a worldwide manufacturing company that creates and distributes welding equipment, gear, and tools. As with many manufacturing companies in the past, Lincoln Electric used asbestos in numerous products, leading to many asbestos-related claims and lawsuits.
If you suffer from mesothelioma, asbestos-related lung cancer, or asbestosis, you may be eligible for a large amount of compensation. Currently, there is over $30 billion in asbestos trust funds set up for those who have been diagnosed with an asbestos-related illness. Fill out our form to receive our free Financial Compensation Packet. Our packet is loaded with information on experienced mesothelioma attorneys in your area, how to file a claim for asbestos trust funds, how to get paid in 90 days, and more.
FREE Financial Compensation Packet
Info on law firms that will recover your

highest compensation

Learn how to get paid in 90 days
File for your share of $30 billion in trust funds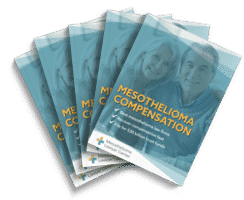 Free

Financial Compensation Packet
Info on law firms that will recover your

highest compensation

Learn how to get paid in 90 days
File for your share of $30 billion in trust funds
Lincoln Electric History
Lincoln Electric was created in 1895 when owner John C. Lincoln invested $200 to create the company. Lincoln used his own design of electric motors as the primary product when the company opened.
Within ten years, Lincoln's younger brother, James F. Lincoln, began working as a salesman for the company. The company added more products to its line during this time, including battery chargers and welding sets.
By 1914, Lincoln Electric had grown substantially, leading to a Canada-based operation and the Lincoln Electric Welding School, in which more than 100,000 students were trained.
During the next 20 years, its growth continued to expand, and its welding production surpassed its motor production. In turn, welding became the primary focus of Lincoln Electric.
The company created the Fleetweld® 5 coated electrode, known for producing welds with 100% greater ductility when compared to welds with bare electrodes.
It was World War II, however, that brought Lincoln Electric the most significant expansions. The company began welding ship hulls, which led to an entirely new market for this type of welding.
By the 1990s, Lincoln Electric reached global heights and opened an electrode plant in Shanghai, China. The company also acquired several different companies and brands, including Essen, Germany's Uhrhan & Schwill, and a 50% stake in the Turkish-based company, ASKaynak.
By the end of the 1990s, Lincoln Electric added at least 23 new products and services to the market and opened up a distribution center in Johannesburg, South Africa.
However, as much success as the company enjoyed, it paid a large price for that success due to its high use of asbestos in a string of products.
Although the company won many asbestos-related lawsuits, the losses resulted in multi-million dollar verdicts for plaintiffs who developed asbestos illnesses due to Lincoln Electric products.
Lincoln Electric Lawsuits
In 2008, a Lincoln Electric representative stated that most of the asbestos-related cases against the company were dismissed.
However, the statement failed to report a 2003 trial against the company that ended in an over $6 million verdict for the plaintiffs.
Per court documents, two former Lincoln Electric employees, Angel Gomez and Daniel Tucker worked for numerous years around the company's welding rod, which contained a 5% to 15% asbestos.
Both Gomez and Tucker developed mesothelioma and filed a lawsuit against Lincoln Electric, as well as Hobart Brothers Company, a subsidiary of Illinois Tool Works, Inc.
Although Lincoln Electric argued that it was impossible to develop mesothelioma or any other asbestos-related disease from their welding rods, a New York State jury disagreed.
Gomez was awarded $3.19 million, and Tucker was awarded $3.5 million. Unfortunately, neither plaintiff survived long enough to hear of their victories, as they both passed away from mesothelioma complications during the trial.
Lincoln Electric Asbestos-Containing Products
Lincoln Electric's welding rods were the primary reason for many of the company's asbestos-related lawsuits.
Not only were Lincoln Electric employees affected, but numerous other workers in different fields, such as shipbuilders and automotive workers, were exposed to asbestos while handling the company's welding rods.
If you worked with Lincoln Electric welding rods, talk to a mesothelioma lawyer about how you can take legal action and seek compensation.
Additional Resources and Information for Asbestos Victims
Remember to fill out our form to get your free Financial Compensation Packet, with information on asbestos and mesothelioma lawyers in your area. For additional assistance, contact us at 800-793-4540.
FREE Financial Compensation Packet
Info on law firms that will recover your

highest compensation

Learn how to get paid in 90 days
File for your share of $30 billion in trust funds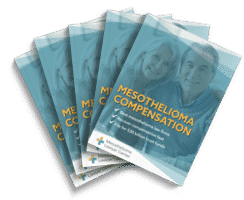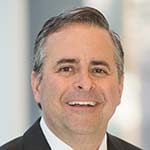 Paul Danziger grew up in Houston, Texas and earned a law degree from Northwestern University School of Law in Chicago. For over 25 years years he has focused on representing mesothelioma cancer victims and others hurt by asbestos exposure. Paul and his law firm have represented thousands of people diagnosed with mesothelioma, asbestosis, and lung cancer, recovering significant compensation for injured clients. Every client is extremely important to Paul and he will take every call from clients who want to speak with him. Paul and his law firm handle mesothelioma cases throughout the United States.