Page Updated on July 31, 2020
The Flexitallic Group, formerly known as Flexitallic Gasket Company or simply Flexitallic, is a manufacturer of gaskets, fiber sheets, and other static sealing materials. Although the company doesn't use asbestos in its products today, its past extensive use of the toxic set of minerals resulted in a string of asbestos-related lawsuits.
If you or a loved one have been diagnosed with mesothelioma, asbestosis, and asbestos-related lung cancer, you may be eligible for substantial compensation. There is currently over $30 billion in asbestos trust funds, set up for those who are victims of asbestos-related diseases. We invite you to fill out our form today for a free Financial Compensation Packet, filled with information about experienced mesothelioma lawyers in your area, how to get paid in 90 days, how to file an asbestos trust fund claim, and much more.
Free

Financial Compensation Packet
Info on law firms that will recover your

highest compensation

Learn how to get paid in 90 days
File for your share of $30 billion in trust funds
Flexitallic History
Although Flexitallic was founded in the early 1960s, its roots began in the 19th century in England.
During the 1920s, the company relocated to New Jersey and created the first spiral-wound industrial gasket. Afterward, Flexitallic created and manufactured several other gaskets that were distributed to various businesses.
In 1963, the company was purchased by investors and renamed the Flexitallic Gasket Company.
A few years later, Turner & Newall Ltd., an England asbestos corporation, bought the company. Flexitallic relocated to Connecticut and renamed Flexitallic, Inc. The named changed again a few years later to Gasket Holdings, Inc.
In 1997, Turner & Newall sold the company to Dan-Loc Bolt and Gasket. The name of the company was changed to its final name, The Flexitallic Group.
Although Turner & Newell sold the company, it promised to protect the new owners, Dan-Loc Bolt and Gasket, from any asbestos-claims and lawsuits.
Since Flexitallic used an exorbitant amount of asbestos in its products, future lawsuits were expected.
Flexitallic Asbestos Lawsuits
By 1998, asbestos-related lawsuits began flooding in, placing Turner & Newall in dire financial straits.
Consequently, the Federal-Mogul Corporation purchased the company and agreed to take on all of its asbestos lawsuits and claims.
By 2001, the sheer amount of asbestos-related claims also left Federal-Mogul in a financial hardship, which eventually led to Chapter 11 bankruptcy.
In order to file bankruptcy, Federal Mogul Inc. agreed to a reorganization plan which included creating an asbestos trust fund to compensate all pending and future lawsuits.
For more information on the Federal-Mogul asbestos trust fund, refer to our article Federal-Mogul Corporation.
Occupations Affected by Flexitallic
Since Flexitallic's asbestos-containing products were distributed to numerous companies, people in many different occupations and industries were affected.
The following are the most common occupations that were affected, which led to thousands of employees and contractors developing dangerous, life-threatening diseases:
Flexitallic product manufacture workers
Refinery workers
Boiler workers
Shipyard workers
Pipefitters
The most typical product made by Flexitallic that affected workers the most was the spiral-wound industrial gasket, which was filled with asbestos.
Flexitallic chose to use asbestos due to its heat and fire resistance, durability, its easiness to mix in with other materials, and its cheap price.
However, in 1992, Flexitallic discontinued the use of asbestos in all products.
Flexitallic Today
The Flexitallic Group is currently still in operations, with its headquarters based out of Houston, Texas. The company focuses on manufacturing numerous types of gaskets, as well as numerous static sealing products.
Additional Resources and Legal Information for Asbestos Victims
If you've been injured by asbestos, keep in mind that there is a good chance that you'll qualify for considerable compensation. Don't forget to fill out our form to get our free Financial Compensation Packet, filled with information on the experienced asbestos and mesothelioma attorneys in your area.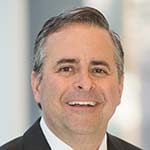 Paul Danziger grew up in Houston, Texas and earned a law degree from Northwestern University School of Law in Chicago. For over 25 years years he has focused on representing mesothelioma cancer victims and others hurt by asbestos exposure. Paul and his law firm have represented thousands of people diagnosed with mesothelioma, asbestosis, and lung cancer, recovering significant compensation for injured clients. Every client is extremely important to Paul and he will take every call from clients who want to speak with him. Paul and his law firm handle mesothelioma cases throughout the United States.