J.H. France Refractories Co., Inc.
Page Updated on June 16, 2019
J.H. France Refractories Co., now know as Snowshoe Refractories Inc., is a refractory materials manufacturer with a long history of asbestos use in its products. Although the company no longer relies on asbestos, its long association with the deadly mineral left numerous workers with life-threatening illnesses such as asbestos-related lung cancer and malignant mesothelioma.
Consequently, the company faced a myriad of asbestos-related claims and mesothelioma lawsuits.
If you or a loved one have been diagnosed with mesothelioma, asbestosis, or asbestos-related lung cancer, you may be eligible for substantial compensation. There is currently over $30 billion in asbestos trust funds, set up for those who are victims to asbestos-related diseases. Fill out our form to receive our free Financial Compensation Packet. Our packet is loaded with information on experienced mesothelioma attorneys in your area, how to file a claim for asbestos trust funds, how to get paid in 90 days, and more.
J.H. France Refractories Co. History
J.H. France began in the early 1900s as a refractory brick manufacturing company. Shortly after the company established itself, it started using asbestos for its affordability, ease of use, and resistance to heat and fire. The company began its operations in New York, but quickly expanded and added on subsidiaries, including the Van Brunt Company, a sales organization with numerous warehouses.
While J.H. France Refractories Co. used asbestos in products, the Van Brunt Co. sold asbestos-containing products. Franco-Therm cement, in particular, was known to contain excessive amounts of the toxic mineral.
The company continued to use asbestos until the 1970s, when the Environmental Protection Agency (EPA) and the Occupational Safety and Health Administration (OSHA) placed strict regulations on asbestos use.
By then, however, numerous workers had already been exposed to the company's asbestos products for prolonged periods of time, leading to life-threatening illnesses, such as malignant mesothelioma, asbestosis, and asbestos-related lung cancer.
In addition to asbestos, J.H. Frances also used silica in its products, a colorless compound that, similar to asbestos, poses significant health danger when its fibers are ingested.
J.H. France Refractories Co. Lawsuits
Most asbestos-related lawsuits against J.H. France Refractories were from former foundry employees and contractors. The following cases are among a few of the numerous asbestos-related lawsuits that the company faced:
Roscoe H. Peters, a former electrician with Weirton Steel, filed an asbestos-related lawsuit against J.H. France and numerous other asbestos manufacturers in 2012, after he was diagnosed with mesothelioma. According to court documents, Peters worked at Weirton Steel from 1950 until 1983, where he was constantly exposed to J.H. France's asbestos-containing products.
In another 2012 lawsuit, a 59-year-old Pennsylvania man, Charles Klingensmith, filed an asbestos-related lawsuit against J.H. France and numerous other businesses after he developed mesothelioma. Court documents indicate that from 1971 until 1988, Klingensmith worked as a brick cutter, a metal fabricator, and a welder.
During this time, Klingensmith was exposed to asbestos-containing products on a regular basis, including products manufactured by J.H. France Refractories Co.
Although J.H. France faced mounting asbestos-related lawsuits, the company never filed for Chapter 11 bankruptcy nor set up an asbestos trust fund to help compensate the claimants.
Occupations Affected by J.H. France Refractories Co.
Since J.H. France Refractories primarily focused on refractory bricks, anyone who worked in foundries around those products was at risk, such as:
Electricians
Laborers
Smelter Operators
Maintenance Workers
Construction Workers
J.H. France Refractories Co. Today
In 2007, J.H. France Refractories Co. changed its name to Snow Shoe Refractories. The company currently supplies refractory bricks to consumers and business of all sizes, and no longer uses asbestos in its products.
Additional Information and Resources for Asbestos Victims
If you've been injured by asbestos, keep in mind that there is a good chance that you'll qualify for considerable compensation. Remember to fill out our form to get your free Financial Compensation Packet, with information on asbestos and mesothelioma lawyers in your area. If you have questions or need additional assistance, contact us at 800-793-4540.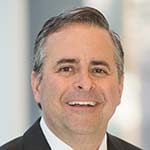 Paul Danziger grew up in Houston, Texas and earned a law degree from Northwestern University School of Law in Chicago. For over 25 years years he has focused on representing mesothelioma cancer victims and others hurt by asbestos exposure. Paul and his law firm have represented thousands of people diagnosed with mesothelioma, asbestosis, and lung cancer, recovering significant compensation for injured clients. Every client is extremely important to Paul and he will take every call from clients who want to speak with him. Paul and his law firm handle mesothelioma cases throughout the United States.