Page Updated on October 31, 2023
The Mobil Oil Corporation, today known as ExxonMobil, is one of the largest gas and oil companies in the world. The company's past use of asbestos in refineries and equipment exposed workers, resulting in mesothelioma and other illnesses. The company has faced thousands of asbestos lawsuits.
If you suffer from mesothelioma, asbestosis, or asbestos-related lung cancer, you may be eligible for a large amount of compensation. Currently, there is over $30 billion in asbestos trust funds set up for those who have been diagnosed with an asbestos-related illness. Fill out our form to get a free Financial Compensation Packet. You'll learn about the experienced mesothelioma lawyers in your area, how to get paid in 90 days, how to file a claim for the asbestos trust funds, and more.
FREE Financial Compensation Packet
Info on law firms that will recover your

highest compensation

Learn how to get paid in 90 days
File for your share of $30 billion in trust funds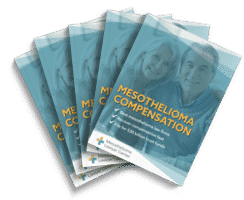 Free

Financial Compensation Packet
Info on law firms that will recover your

highest compensation

Learn how to get paid in 90 days
File for your share of $30 billion in trust funds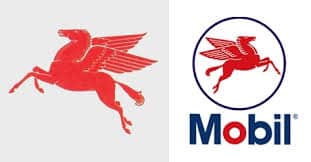 Did Mobil Oil Use Asbestos?
Many industries used asbestos for decades, primarily for its insulating properties. Mobil did not manufacture products with asbestos. Mobil Oil used asbestos as an insulator in its equipment and refineries to prevent heat loss and to protect against heat and fire.
Mobil Oil Corporation History
Mobil Oil began in 1870 as the Standard Oil Company, founded by John D. Rockefeller and his associates with multiple oil refineries.
In 1879, Standard Oil acquired Vacuum Oil Company and added lubricants to its line of products. The lubricants were used in Thomas Edison's first central power generation system.
In 1882, the Standard Oil Trust was formed to include the Standard Oil Companies of New York and New Jersey.
In a landmark case in 1911, the U.S. Supreme Court found that Standard Oil violated anti-trust laws and was too big. The company broke into 34 individual businesses, including those that would become Mobil Oil and, eventually, ExxonMobil.
Vacuum Oil and Standard Oil merged in 1931 and took the name Mobil Oil from a Vacuum product. The merger also created a Pegasus icon, which would eventually become the symbol of the Mobil Oil brand.
During the 1950s, Mobil Oil grew and developed overseas success, with plants, gas stations, and oil refineries across Europe. Mobil sold lubricants, motor oil, gasoline, and other products throughout the U.S. and the world.
Mobil merged with Exxon in 1999, creating ExxonMobil. Today, ExxonMobil is the largest publicly traded oil and gas company in the world. It explores and extracts oil and natural gas and continues to refine oil to make various products.
How Did Mobil Oil Use Asbestos?
Unlike many other companies held liable for asbestos illnesses, Mobil did not make asbestos products. Mobil Oil used asbestos in its refineries and the equipment used to extract and refine oil.
Asbestos was an important insulator for many years in nearly every industrial setting. In oil refineries, asbestos insulated machinery and pipes. It prevented equipment from overheating, minimized heat loss, and protected against fire.
Mobile Oil refineries contained asbestos in:
Pipe insulation
Pumps
Tanks
Furnaces
Ovens
Boilers
Heat exchangers
Heat-generating vessels
Dryers
Reactors
Worker protective gear
Mobil Oil also purchased and used asbestos products under two brand names: Armorcote and Dum Dum. These products included adhesive, cement, and caulk.
Workers Affected by Mobil's Asbestos Use
Many workers at Mobil Oil facilities faced serious risks of asbestos exposure. They worked with or around asbestos materials that could have shed fibers that workers inhaled. This includes workers in Mobil refineries as well as on oil tankers and offshore drilling rigs.
Examples of workers at risk of exposure to asbestos by Mobil Oil include:
Offshore workers
Oil tanker crews
Refinery workers
Pipefitters
Steamfitters
Boiler workers
Metal workers
Electricians
Chemical workers
Engineers
Insulators
Oven and dryer workers
Workers with the highest risks of exposure handled and manipulated asbestos materials. Repairing or maintaining equipment, for instance, could easily disturb asbestos fibers that then contaminated the air in the workspace.
Family members of Mobil Oil workers also faced asbestos exopsure risks. Before they knew the risks, workers often brought asbestos fibers home on their clothing. This led to many cases of secondhand asbestos exposure.
Mobil Oil Asbestos Lawsuits
Asbestos exposure at Mobil Oil led to cases of mesothelioma, lung cancer, asbestosis, and other illnesses in workers. Many of these workers took legal action to hold Mobil liable for their damages. These are just a few of the many asbestos lawsuits Mobil Oil has faced.
Merle Sandy
On February 17, 2006, a California jury ruled in favor of a 60-year-old plaintiff, Merle Sandy, after evidence showed Mobil exposed him to excessive amounts of asbestos, leading to asbestosis and colon cancer. He was awarded a total of $1,083,000.
Court documents indicate that Sandy worked at an oil refinery in Benicia, California, formerly owned by the Exxon Mobil Corporation.
When Sandy worked at an oil refinery in the 1970s, Mobil was still the owner and responsible for providing safe work conditions. During the trial, evidence showed Mobil was clearly aware of the dangers of asbestos.
George R. Smith
On August 3, 2007, Mobil Oil faced lost yet another asbestos-related lawsuit when the wife of the late George R. Smith, a former plumber and pipefitter, was awarded $2.5 million for loss of consortium, $319,500 in economic damages, and $1.5 million in non-economic damages.
According to court documents, many companies were listed as defendants in the lawsuit, filed after Smith developed and subsequently died from malignant mesothelioma.
Toward the end of the trial, all other companies had either settled or were dismissed, aside from Mobil. The company took its chances in fighting the lawsuit. However, Mobil was found guilty of:
Failure to warn of dangerous existing conditions before Smith went to work
Failure to exercise basic care toward company employees
Mobil unsuccessfully appealed the Smith verdict.
Insurance Lawsuit
ExxonMobil faced a lawsuit brought by Lockheed Martin's insurer in 2016. Lockheed Martin's predecessor, Martin-Marietta, owned and made the Dum Dum brand of asbestos products Mobil Oil used in the past.
The insurer demanded reimbursement from ExxonMobil for costs associated with asbestos claims. The case settled out of court with an agreement for compensating victims harmed by the Dum Dum products.
If You Were Exposed to Asbestos Through Mobil Oil
You could be at risk for illness if you worked with Mobil Oil equipment or facilities. If you suspect past exposure, talk to your doctor right away about screenings and diagnosis.
If you are diagnosed with an asbestos illness, you can seek damages through a lawsuit. An experienced mesothelioma lawyer can determine if you have a case and give you the best chance of receiving compensation for your expenses.
Additional Help and Resources for Asbestos Victims
Remember, if you've been diagnosed with mesothelioma, asbestosis, or asbestos-related lung cancer, you may qualify for significant compensation. Don't forget to fill out our form for our free Financial Compensation Packet, filled with information on the experienced asbestos and mesothelioma attorneys in your area.
FREE Financial Compensation Packet
Info on law firms that will recover your

highest compensation

Learn how to get paid in 90 days
File for your share of $30 billion in trust funds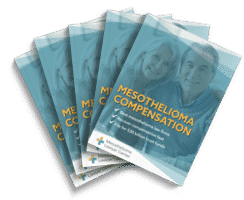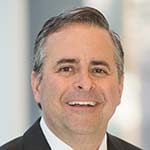 Paul Danziger grew up in Houston, Texas and earned a law degree from Northwestern University School of Law in Chicago. For over 25 years years he has focused on representing mesothelioma cancer victims and others hurt by asbestos exposure. Paul and his law firm have represented thousands of people diagnosed with mesothelioma, asbestosis, and lung cancer, recovering significant compensation for injured clients. Every client is extremely important to Paul and he will take every call from clients who want to speak with him. Paul and his law firm handle mesothelioma cases throughout the United States.