Page Updated on August 07, 2020
The Mobil Oil Corporation, more commonly known as Exxon or ExxonMobil, is one of the largest gas and oil companies in the world. However, the company's past involvement with asbestos use resulted in people developing mesothelioma and other life-threatening, asbestos-related illnesses.
If you suffer from mesothelioma, asbestosis, or asbestos-related lung cancer, you may be eligible for a large amount of compensation. Currently, there is over $30 billion in asbestos trust funds, set up for those who have been diagnosed with an asbestos-related illness. Fill out our form to get a free Financial Compensation Packet. You'll learn about the experienced mesothelioma lawyers in your area, how to get paid in 90 days, how to file a claim for the asbestos trust funds, and more.
Free

Financial Compensation Packet
Info on law firms that will recover your

highest compensation

Learn how to get paid in 90 days
File for your share of $30 billion in trust funds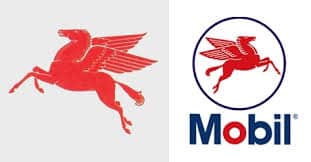 Mobil Oil Corporation History
Mobil Oil began in 1882 as the Standard Oil Company, part of the Standard Oil trust, and by 1899, the company became the holding for all companies involved.
However, in 1911, the U.S. Supreme Court mandated that the company relinquish power over its 33 United States subsidiaries.
When the Standard Oil Company, one of the largest oil production companies in the United States at the time, Socony (also known as the Standard Oil Company of New York), along with 33 successors, were created. The trademark "Mobiloil" was established several years later, in 1920.
By 1931, Socony went on to form two new companies, which included Standard Oil of NY (Socony) and Vacuum Oil. The two then merged to create Socony Vacuum, which sold Mobilgas.
The merger also created a Pegasus icon, which would eventually become the symbol of the Mobil Oil brand.
During the 1950s, the company's name was changed to Mobil Oil. It was also during this time that the company began to have overseas success, with plants, gas stations, and oil refineries across Europe.
This continued into the 1980s, when oil prices changed, resulting in a dire financial burden for Mobil Oil, as it was locked into expensive crude contracts.
To help alleviate the financial strain, Rawleigh Warner, Jr., the company's chairman, made huge budget cuts to the company's refineries and gas stations, which made Mobil Oil's units smaller, modern, and more efficient.
Mobil Oil was met with more challenges during the 1990s, as the weakened economy in the United States resulted in lowered prices for gas and oil.
By 1994, natural gas prices began to increase, which helped the company earn a considerable profit.
Mobil Oil Today
Now know as Exxon, the company continues to provide gas and oil, worldwide.
Exxon currently has 38 oil refineries located in 21 different countries, making it the world's largest publicly-traded company internationally, for both oil and gas.
Mobil Oil Corporation Asbestos Lawsuits
It's important to note that oil production and management requires using heavy-duty industrial equipment, and the majority of the equipment that Mobil used contained high amounts of asbestos.
As a result, numerous employees and contractors were exposed to the deadly mineral, leading to life-threatening illnesses, and in turn, thousands of asbestos-related lawsuits and claims.
The following are among only a few of the string of lawsuits that followed Mobil:
Merle Sandy
On February 17, 2006, a California jury ruled in favor of a 60-year-old plaintiff, Merle Sandy, after evidence showed Mobil exposed him to excessive amounts of asbestos, leading asbestosis and colon cancer. He was awarded a total of $1,083,000.
Court documents indicate that Sandy worked at an oil refinery in Benicia, California, formerly owned by the Exxon Mobil Corporation.
During the time period Sandy worked at oil refinery throughout the 1970s, Mobil was still owner, and therefore responsible for providing safe work conditions.
Sandy was met with extremely dangerous levels of asbestos each day while doing industrial maintenance.
During trial, evidence was presented that showed Mobil was clearly aware of the dangers of asbestos.
A video showed depositions that the company's knowledge of asbestos exposure and its harmful effects dated back to 1937.
George R. Smith
On August 3, 2007, Mobil Oil faced lost yet another asbestos-related lawsuit when the wife of the late George R. Smith, a former plumber, and pipefitter, was awarded $2.5 million for loss of consortium, $319,500 in economic damages, and $1.5 million in non-economic damages.
According to court documents, many companies were listed as defendants in the lawsuit, which was filed after Smith developed, and subsequently died from malignant mesothelioma.
Toward the end of the trial, all other companies had either settled or were dismissed, aside from Mobil. The company took its chances in fighting the lawsuit. However, Mobil was found guilty of:
Failure to warn of dangerous existing conditions before Smith went to work
Failure to exercise basic care towards company employees
Mobil appealed the Smith verdict, but was unsuccessful.
Occupations Affected by Mobil Oil Corporation
Unfortunately, a variety of workers in numerous occupations were affected by asbestos due to Mobil's heavy-duty machinery.
Since the machinery was prone to heat, asbestos was used to line it to resist the high heat amounts. Many different people worked on and around Mobil Oil's machinery, including:
Metal workers
Electricians
Chemical workers
Engineers
Insulators
Pipefitters
Oven and dryer workers
Refinery workers
Additional Help and Resources for Asbestos Victims
Remember, if you've been diagnosed with mesothelioma, asbestosis, or asbestos-related lung cancer, you may qualify for significant compensation. Don't forget to fill out our form to get our free Financial Compensation Packet, filled with information on the experienced asbestos and mesothelioma attorneys in your area.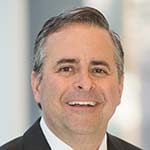 Paul Danziger grew up in Houston, Texas and earned a law degree from Northwestern University School of Law in Chicago. For over 25 years years he has focused on representing mesothelioma cancer victims and others hurt by asbestos exposure. Paul and his law firm have represented thousands of people diagnosed with mesothelioma, asbestosis, and lung cancer, recovering significant compensation for injured clients. Every client is extremely important to Paul and he will take every call from clients who want to speak with him. Paul and his law firm handle mesothelioma cases throughout the United States.