Page Updated on August 14, 2023
Highlights and Achievements
Graduated from Temple University in 1984
Graduated from Widener University Delaware Law School in 1987
Clerked for Judge Michael R. Stiles in 1987
Founder and head attorney at The Halpern Law Firm
Won significant damages for two asbestos victims in 2010
Founded the Parkinson Golf Classic in 2000
David B. Halpern earned a Bachelor of Arts degree from Temple University in 1987 and graduated from Widener University Delaware Law School in 1987. He passed the bar examination for Pennsylvania and New Jersey.
David now works at The Halpern Law Firm, a Pennsylvania and New Jersey mesothelioma law firm he founded.
FREE Financial Compensation Packet
Info on law firms that will recover your

highest compensation

Learn how to get paid in 90 days
File for your share of $30 billion in trust funds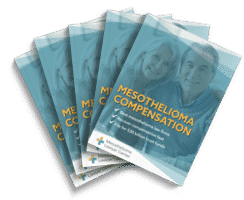 Experience
After graduating from law school in 1987, Halpern was admitted to the state bar in Pennsylvania and New Jersey. He clerked for a year with Judge Michael R. Stiles at the Court of Common Pleas of Philadelphia County before turning to a career in litigation.
In 1988 Halpern joined the legal staff of Brookman, Rosenberg, Brown & Sandler, a firm founded to help victims of asbestos exposure in Pennsylvania and New Jersey.
With decades of experience in asbestos litigation, he started his own mesothelioma and asbestos law firm, The Halpern Law Firm.
With over 30 years of experience litigating asbestos cases, Halpern is an expert in helping these vulnerable clients. His experience shows in notable cases. In 2010 he was part of the team that won two large verdicts amounting to significant damages for asbestos victims.
Halpern's father had Parkinson's disease. To honor his legacy, he founded the Parkinson Golf Classic in 2000.
Pennsylvania Mesothelioma Law Office
40 E Montgomery Ave, Suite 35
Ardmore, PA 19003