Mesothelioma and 9/11 Asbestos Exposure
Page Updated on August 09, 2020
The tragedy of 9/11 not only left many people dead, but it left others with a debilitating, fatal disease known as mesothelioma. More and more people who helped with the aftermath of 9/11 are developing life-threatening illnesses brought about by asbestos exposure.
If you or a loved one were diagnosed with mesothelioma, asbestos-related lung cancer, or asbestosis, you may be entitled to substantial compensation. Fill out our form to receive our free Financial Compensation Packet. Our packet is loaded with information on experienced mesothelioma attorneys in your area, how to file a claim for asbestos trust funds, how to get paid in 90 days, and more.
Free

Financial Compensation Packet
Info on law firms that will recover your

highest compensation

Learn how to get paid in 90 days
File for your share of $30 billion in trust funds
Ground Zero Risks
On September 11, 2001, tragedy struck the United States when terrorists flew two hijacked airplanes into the World Trade Center (WTC), killing over 2,000 people and injuring many more.
In the aftermath, thousands of people and approximately 400 dogs helped search for survivors and clean up the debris and waste that remained after the disaster. The search, rescue, and cleanup efforts consisted of people from various industries and occupations including:
Cleanup Crews
Cleanup crews worked extremely long hours for many months, trying to clear out the debris of the aftermath of 9/11. A lot of the cleanup crews consisted of truck drivers who would load wastes and unload it at disposal sites.
Many of the cleanup workers didn't wear the proper protection nor did most understand the type of toxins they were being exposed to while cleaning up the site.
Firefighters, Police, and EMT
Around 4,000 police officers, firefighters, and EMT professionals provided invaluable help during and after the 9/11 tragedy. The main focus of these professionals was to save as many lives as possible. As a result, most didn't have time to ensure they had the proper protective gear.
After the attacks, firefighters worked tirelessly among toxins permeating throughout the air, trying to extinguish fires. Others had to work in loads of dangerous materials, breathing in asbestos and other toxins.
Manhattan and Other Community Residents
Anyone within the vicinity of the 9/11 incident, including employees, children at school, and even residents in nearby areas were at risk of inhaling asbestos fibers and other toxic materials in the air. When interviewed after the attacks occurred, numerous residents in the area described the air as a gray and white-colored dust that eventually settled onto their homes.
At the time, the Environmental Protection Agency (EPA) assured people that the air was safe. Yet, when independent companies were hired to test the air quality, the results indicated that the air was extremely dangerous. Asbestos in the air was so extravagant that in some areas, it was 20 times the standardized threshold.
Others that are at a heightened risk of developing an asbestos-related illness after helping during 9/11 include:
Engineers
Masons
American Red Cross volunteers
Truckers
Steelworkers
Additional volunteers
Every person, regardless of job title and rescue effort, was placed at risk of developing mesothelioma and other asbestos-related illnesses. Asbestos materials from over 20 stories in the buildings were blown to dust and permeated throughout the area. It not only affected rescue and cleanup workers but also anyone within the vicinity.
According to The World Trade Center Health Registry, over 400,000 people exposed to harmful toxins in the aftermath of 9/11. Rescue workers, in particular, are at the highest risk of developing mesothelioma and other dangerous diseases, as they were the first people on the scene and the last to leave.
Births After 9/11
Since the 9/11 tragedy, New York has experienced a larger than usual amount of infants being born with low birth weight.
Although it's still unknown whether 9/11 is the cause of the low birth rates, numerous studies have been done that theorize women who inhaled the toxins during 9/11 may have led to having a baby with low birth weight.
Asbestos Exposure and Health Issues After 9/11
According to the U.S. Environmental Protection Agency (EPA), 20 stories worth of asbestos-containing products "pulverized asbestos to ultra-fine particles," which then spread all across Manhattan.
Asbestos exposure is linked to numerous life-threatening illnesses, including malignant mesothelioma, asbestosis, and asbestos-related lung cancer.
Many people who were affected by asbestos exposure during 9/11 may not even know they've developed an asbestos-related illness yet. In many cases, asbestos illnesses can take anywhere from 20 to 50 years before the first symptoms begin to surface, although sometimes the deadly disease presents itself much sooner.
According to a 2015 report published by USA Today, over 1,700 people have already passed away from illnesses connected to the aftermath of 9/11.
Study Says People are Dying Earlier Than Average
Mesothelioma is one of the many illnesses that was found during a study performed by The World Trade Center Health. The study also indicates that some people died much earlier than that average time span that mesothelioma takes to develop.
For example, the National EMS Memorial Service reported that 42-year-old Deborah Reeve lost her battle with mesothelioma in 2004, only three years after being exposed to asbestos while working with a rescue crew.
Experts Say More People Will Develop an Asbestos Disease
Experts predict more people involved in Ground Zero will develop an asbestos-related disease in the future. In turn, advocates for those affected during the 9/11 rescue and cleanup efforts are urging lawmakers to extend the James Zadroga 9/11 Health and Compensation Act, which expired on September 30, 2015.
In April 2019, the Daily Toreador reported that "as of 2018, more than 10,000" people involved in Ground Zero have been diagnosed with cancer and illnesses connected to the incident.
Additional Help and Resources for Asbestos Victims
Keep in mind that you may qualify for significant compensation if you or a loved one have been diagnosed with mesothelioma, asbestos-related lung cancer, or asbestosis. Remember to fill out our form to get your free Financial Compensation Packet, with information on experienced asbestos and mesothelioma lawyers in your area. If need additional assistance or have any questions, feel free to contact us at 800-793-4540.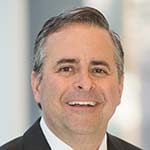 Paul Danziger grew up in Houston, Texas and earned a law degree from Northwestern University School of Law in Chicago. For over 25 years years he has focused on representing mesothelioma cancer victims and others hurt by asbestos exposure. Paul and his law firm have represented thousands of people diagnosed with mesothelioma, asbestosis, and lung cancer, recovering significant compensation for injured clients. Every client is extremely important to Paul and he will take every call from clients who want to speak with him. Paul and his law firm handle mesothelioma cases throughout the United States.