Page Updated on November 13, 2023
Asbestos exposure in carpenters has long been an issue in the construction industry. The exposure led many to develop deadly diseases, including malignant mesothelioma. Even today, carpenters working in older buildings risk exposure to asbestos materials.
If you or a loved one have been diagnosed with mesothelioma, asbestos-related lung cancer, or asbestosis, you may be eligible for substantial compensation. Fill out our form to receive our free Financial Compensation Packet. Our packet is loaded with information on experienced mesothelioma attorneys in your area, how to file a claim for asbestos trust funds, how to get paid in 90 days, and more.
FREE Financial Compensation Packet
Info on law firms that will recover your

highest compensation

Learn how to get paid in 90 days
File for your share of $30 billion in trust funds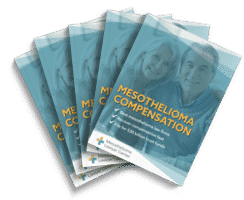 Free

Financial Compensation Packet
Info on law firms that will recover your

highest compensation

Learn how to get paid in 90 days
File for your share of $30 billion in trust funds
How Are Carpenters Exposed to Asbestos?
Carpenters work on construction sites and in homes and other buildings. They work with and manipulate construction materials, many of which contained or still contain asbestos.
When cutting, sanding, or otherwise handling asbestos materials, fibers of asbestos often come loose. Tiny asbestos fibers become a part of the dust in the air. Workers can easily inhale these fibers if they do not have protective gear.
This kind of asbestos exposure in carpenters was common in the past when most buildings were made with hundreds of asbestos products.
Asbestos in the Construction Industry
Many industries once used asbestos, some heavily. Few industries used more asbestos than building construction. From pipe insulation and furnaces to roofing and siding, hundreds of construction materials were once made with asbestos.
The construction industry used asbestos so heavily primarily for its ability to insulate. Asbestos is an excellent insulator. Asbestos reduces energy loss in construction materials and protects against heat and fire. Asbestos was once inexpensive and abundant, so it made sense to use it before the dangers were well known.
Construction materials that carpenters used and worked around contained asbestos until approximately the 1970s. When the U.S. Environmental Protection Agency (EPA) began regulating asbestos, manufacturing companies phased it out.
Are Carpenters Still Exposed to Asbestos Today?
Asbestos use in construction materials peaked in the middle of the 20th century. Most use of asbestos was phased out by the late 1970s.
Even though new construction doesn't use asbestos, carpenters are still at risk of exposure. They often work in older buildings doing renovations and remodeling. Many of these buildings contain old asbestos materials.
Carpenters must sand, cut through, and remove asbestos products that contain asbestos, such as insulation and tiles.
Carpenters generally protect themselves today by wearing the appropriate safety gear. In the past, though, many carpenters had no protective gear.
Studies on Carpenters and Asbestos Exposure
Many studies confirmed what was already suspected by scientists: carpenters have a higher than average chance of asbestos exposure.
In 1983, over 100 buildings across the U.S. were included in a study involving fireproofing insulation. Most of the buildings in the study were created with asbestos-containing insulation, specifically chrysotile asbestos.
When carpenters began renovating the buildings, they were exposed to around 16 asbestos fibers (dry) per cubic centimeter of space.
The amount was more than triple the amount of asbestos they were exposed to before starting the projects, which measured at around two fibers per cubic centimeter.
A study published in 1995 by the U.S. National Institutes of Health (NIH) stated that pleural plaques were the most prevalent type of asbestos-related injuries sustained by over 600 of the 7,349 carpenters who participated in the research.
Sometimes, it takes only months of asbestos exposure for carpenters to develop an asbestos illness.
For instance, a 2010 Danish study showed that a man who developed fluid buildup in both lungs had no other cause that a doctor could find aside from working around asbestos for about six months during the 1970s.
In Britain, a study concluded that around 1 in 10 people who worked as carpenters during the 1960s will die from asbestos-related illnesses, particularly malignant mesothelioma.
Professor Julian Peto, one of the lead researchers on the study, carried out by Cancer Research UK, stated that for several years, asbestos was used with wild abandon in the carpentry industry, and former carpenters are now paying a huge price for the mistakes of others.
"Huge quantities of these asbestos materials were brought in from South Africa. It was being sawed up on every building site without any control at all. It just wasn't appreciated that exposure was heavier and it was far larger numbers of people exposed. It was an error by science and society. We have shown that the risk in some occupations, particularly the building industry, is higher than we previously thought. If you are exposed in your 20s you have a huge lifetime risk of mesothelioma."

Julian Peto
Carpentry and Construction Products Made with Asbestos
Carpenters worked directly with many products made with asbestos. They also worked around other workers, like drywallers or roofers, who disturbed additional asbestos products, putting all workers on a construction site at risk of exposure.
Carpenters today can still be exposed to asbestos in older materials in buildings that contain asbestos, including:
Insulation
Vinyl floor tiles and adhesives
Cement pipes
Roofing materials
Siding
Textured paint and ceiling treatments
Patching compounds
Paper and cement sheets around wood-burning stoves
Furnaces
Electrical insulation and shielding
Which Companies Made Asbestos Construction Materials?
Several manufacturers supplied asbestos-containing products to the carpentry industry in the past. Some of the major asbestos-producing companies include:
Asbestos Carpentry Lawsuits
These companies, as well as many others, faced numerous asbestos lawsuits from carpenters and other construction workers who got sick after exposure to their products.
These are a few examples of lawsuits won by carpenters exposed to asbestos or their families:
David Konstantin was a carpenter in the 1970s. He worked in New York and eventually was diagnosed and died from mesothelioma. Konstantin's widow filed a lawsuit over his wrongful death, targeting several companies that made asbestos construction materials. She cited the use of asbestos drywall as a particular source of exposure. She won $8 million in a jury award.
A carpenter from Mississippi, who worked for a construction company for decades, developed asbestos illnesses. He sued multiple companies and eventually recovered $820,000 in damages.
How to Seek Compensation if You Were Exposed to Asbestos as a Carpenter
Contact a mesothelioma law firm if you worked as a carpenter during peak asbestos use. They can help you determine your legal options.
When workers are diagnosed with asbestos illnesses, lawyers can usually track down several companies to hold liable. Carpenters often worked with products made by multiple companies, offering several sources of compensation.
An experienced lawyer can review your work history and find options for seeking compensation. You might be able to make a claim with an asbestos trust fund or file an asbestos lawsuit to seek damages.
Additional Information and Resources for Asbestos Victims
Remember, if you've been diagnosed with mesothelioma, asbestos-related lung cancer, or asbestosis, you may qualify for significant compensation. Don't forget to fill out our form for our free Financial Compensation Packet, filled with information on the experienced asbestos and mesothelioma attorneys in your area. If you need additional assistance, contact us toll-free at 800-793-4540. 
FREE Financial Compensation Packet
Info on law firms that will recover your

highest compensation

Learn how to get paid in 90 days
File for your share of $30 billion in trust funds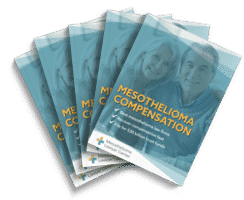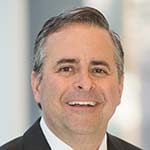 Paul Danziger grew up in Houston, Texas and earned a law degree from Northwestern University School of Law in Chicago. For over 25 years years he has focused on representing mesothelioma cancer victims and others hurt by asbestos exposure. Paul and his law firm have represented thousands of people diagnosed with mesothelioma, asbestosis, and lung cancer, recovering significant compensation for injured clients. Every client is extremely important to Paul and he will take every call from clients who want to speak with him. Paul and his law firm handle mesothelioma cases throughout the United States.