Page Updated on August 07, 2020
From creating cabinets to installing insulation and dry walls and more, carpentry work is a crucial part of the construction industry. Like many other hands-on jobs in the past, carpentry exposed countless workers to dangerous asbestos, leading to deadly diseases, including malignant mesothelioma.
If you or a loved one have been diagnosed with mesothelioma, asbestos-related lung cancer, or asbestosis, you may be eligible for substantial compensation. Fill out our form to receive our free Financial Compensation Packet. Our packet is loaded with information on experienced mesothelioma attorneys in your area, how to file a claim for asbestos trust funds, how to get paid in 90 days, and more.
Free

Financial Compensation Packet
Info on law firms that will recover your

highest compensation

Learn how to get paid in 90 days
File for your share of $30 billion in trust funds
Carpentry and Asbestos
Between the late 1930s until around 1980 or so, asbestos use in construction materials was at its peak. Yet, even today asbestos exposure remains a real concern for carpenters.
Carpenters often work on remodeling projects with structures that were built with asbestos-containing materials (ACMs). Carpenters are required to sand, cut through, and remove asbestos products that contain asbestos, such as insulation and tiles.
Carpenters generally protect themselves today by wearing the appropriate safety gear. In the past, though, many carpenters had no protective gear, and would breathing in dangerous asbestos fibers that flew around that area each time they worked.
Many workers would even go home covered in asbestos dust, which put family members at risk of developing asbestos-related diseases via second-hand exposure.
Studies on Carpenters and Asbestos
Many studies performed confirmed what was already suspected by scientists: carpenters have a higher than average chance of asbestos exposure.
In 1983, over 100 buildings across the U.S. were included in a study involving fireproofing insulation. The majority of the buildings in the study were created with asbestos-containing insulation, specifically chrysotile asbestos.
When carpenters began renovating the buildings, they were exposed to around 16 asbestos fibers (dry) per cubic centimeter of space.
The amount was more than triple the amount of asbestos they were exposed prior to starting the projects, which measured at around 2 fibers per cubic centimeter.
A study published in 1995 by the U.S. National Institutes of Health (NIH) stated that pleural plaques were the most prevalent type of asbestos-related injuries sustained by over 600 of the 7,349 carpenters who participated in the research.
Sometimes it takes only months of asbestos exposure for carpenters to develop an asbestos illness.
For instance, a 2010 Danish study showed that a man who developed fluid buildup in both lungs had no other cause that a doctor could find, aside from working around asbestos for about six months during the 1970s.
In Britain, a study concluded that around 1 in 10 people who worked as carpenters during the 1960s will die from asbestos-related illnesses, particularly malignant mesothelioma.
Professor Julian Peto, one of the lead researchers on the study, carried out by Cancer Research UK, stated that for a number of years, asbestos was used with wild abandon in the carpentry industry, and former carpenters are now paying a huge price for the mistakes of others.
"Huge quantities of these asbestos materials were brought in from South Africa. It was being sawed up on every building site without any control at all. It just wasn't appreciated that exposure was heavier and it was far larger numbers of people exposed. It was an error by science and society. We have shown that the risk in some occupations, particularly the building industry, is higher than we previously thought. If you are exposed in your 20s you have a huge lifetime risk of mesothelioma."

Julian Peto
Asbestos Manufacturers
There were a number of manufacturers that supplied asbestos-containing products to the carpentry industry in the past. The most common companies included:
Georgia-Pacific Company: Georgia-Pacific primarily supplied drywall adhesives and joint compounds to the carpentry and construction industry.
U.S. Gypsum Company: U.S. Gypsum supplied adhesives, blocks of cement, plaster, and roofing materials to the carpentry and construction industry.
Congoleum Corporation: This company mostly supplied different types of asbestos-containing flooring products to the carpentry and construction industry.
These companies, as well as a number of other companies, have faced numerous asbestos lawsuits.
Congoleum Corporation had so many lawsuits against it that it organized an asbestos trust fund to compensate future claimants.
To learn more about trust funds, refer to our article, Mesothelioma Trust Funds.
Additional Information and Resources for Asbestos Victims
Remember, if you've been diagnosed with mesothelioma, asbestos-related lung cancer, or asbestosis, you may qualify for significant compensation. Don't forget to fill out our form to get our free Financial Compensation Packet, filled with information on the experienced asbestos and mesothelioma attorneys in your area. If you need additional assistance, contact us toll-free at 800-793-4540.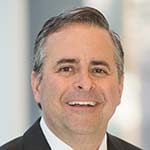 Paul Danziger grew up in Houston, Texas and earned a law degree from Northwestern University School of Law in Chicago. For over 25 years years he has focused on representing mesothelioma cancer victims and others hurt by asbestos exposure. Paul and his law firm have represented thousands of people diagnosed with mesothelioma, asbestosis, and lung cancer, recovering significant compensation for injured clients. Every client is extremely important to Paul and he will take every call from clients who want to speak with him. Paul and his law firm handle mesothelioma cases throughout the United States.