Asbestos and Firefighters
Page Updated on August 07, 2020
Firefighters are typically the first respondents to fire disasters, including fires at homes and buildings that were built during a time when asbestos was heavily used in construction. Both current and retired firefighters are at risk of developing mesothelioma and other asbestos diseases.
If you or a loved one have been diagnosed with mesothelioma, asbestosis, or asbestos-related lung cancer, you may be eligible for substantial compensation. Fill out our form to receive our free Financial Compensation Packet. Our packet is loaded with information on experienced mesothelioma attorneys in your area, how to file a claim for asbestos trust funds, how to get paid in 90 days, and more.
Free

Financial Compensation Packet
Info on law firms that will recover your

highest compensation

Learn how to get paid in 90 days
File for your share of $30 billion in trust funds
How Firefighters Are Exposed to Asbestos
According to the Department of Emergency Services & Public Protection, firefighters who enter buildings or homes constructed with asbestos are exposed to hazardous mineral when its fibers become airborne.
Prior to the Environmental Protection Agency's (EPA) strict regulations placed on asbestos use in 1979, asbestos was used in numerous homes and buildings parts, including:
Vinyl
Roofing
Siding materials
Shingles
Attic insulation
Floor and ceiling tiles
Furnaces, and more
In addition to asbestos exposure from buildings and homes, most firefighters in the past wore protective clothing that was also made with asbestos due to the mineral's resistance to heat and fire.
From the early 1900s' until the late 1970s, firefighter gear and clothing contained asbestos, including helmets, boots, jackets, and coats.
Fire stations in the past were also built with asbestos-containing products. Firefighters who spent time in these stations, especially those who helped repair things at the station, were at risk of inhaling microscopic asbestos fibers.
Studies on Firefighters and Asbestos
The Centers for Disease Control and Prevention (CDC) reports that a multi-year study was performed between 1987 and 2003 by the United States Fire Administration (USFA) and the National Institute for Occupational Safety and Health (NIOSH).
The study was performed in order to examine the risks that firefighters have of developing cancer, due to the excessive exposure to smoke, soot, asbestos, fumes, and other toxins that are a part of a firefighter's job.
According to the study, which included more than former and current 18,000 firefighters, there is a strong chance of firefighters developing asbestos-related illnesses, such as malignant mesothelioma, asbestosis, and asbestos-related lung cancer.
The study also indicated that firefighters are a heightened risk of other illnesses as well, including bladder cancer, leukemia, and kidney cancer.
Firefighters and Mesothelioma Lawsuits
Numerous firefighters have sued the manufacturers who supplied asbestos-containing products to homes and buildings. Many firefighters have even sued the city in which the asbestos exposure occurred.
For example, in 2010, a substantial amount of firefighters in Everett, Washington after being exposed to asbestos while simply doing training exercises.
The building where the training took place was littered with asbestos. Court records indicate that a fire official knew of the asbestos, yet didn't move the training to another place nor offer any protective gear during the training period.
Tips for Current Firefighters
Although asbestos is no longer used in fire stations and protective clothing, firefighters still run the risk of inhaling asbestos while on the job.
Fortunately, there are a number of things that can be done to help firefighters as much as possible when working around asbestos.
Remove all work clothes and wash them as soon as possible
Always wear a regulation respirator when working; ordinary dust masks will not prevent you from ingesting or inhaling asbestos
When working after a fire, make sure the area is wetted down thoroughly
Make sure to leave all work gear in the same storage place, thoroughly washed
Take a hot shower as soon as possible after work
When washing work gear, make sure it's in a washer specifically for asbestos clothing and gear only
When called to an emergency situation, it's often hard to discern where asbestos is located, and in most instances, firefighters don't have the time to stop and check.
Wearing the proper protective equipment is extremely important as it can help save lives when working in a building or home with asbestos.
Additional Help and Resources for Firefighters
If you've been injured by mesothelioma, asbestosis, or asbestos-related cancer, keep in mind that there is a good chance that you'll qualify for considerable compensation. Remember to fill out our form to get your free Financial Compensation Packet, with information on asbestos and mesothelioma lawyers in your area. If you have questions or need additional assistance, contact us at 800-793-4540.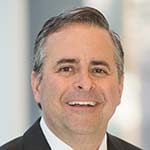 Paul Danziger grew up in Houston, Texas and earned a law degree from Northwestern University School of Law in Chicago. For over 25 years years he has focused on representing mesothelioma cancer victims and others hurt by asbestos exposure. Paul and his law firm have represented thousands of people diagnosed with mesothelioma, asbestosis, and lung cancer, recovering significant compensation for injured clients. Every client is extremely important to Paul and he will take every call from clients who want to speak with him. Paul and his law firm handle mesothelioma cases throughout the United States.