Brown Shipbuilding (Todd Houston Shipyard)
Page Updated on July 30, 2020
Brown Shipbuilding, located in Houston, Texas, was once a productive shipyard with the prominent role of building vessels for the military. However, workers were exposed to large amounts of asbestos on a daily basis, leading to life-threatening diseases such as mesothelioma and asbestos-related lung cancer.
If you or a loved one have been diagnosed with mesothelioma, asbestos-related lung cancer, or asbestosis, you may be eligible for substantial compensation. There is currently over $30 billion in asbestos trust funds, set up for those who are victims to asbestos-related diseases. Fill out our form to receive our free Financial Compensation Packet. Our packet is loaded with information on experienced mesothelioma attorneys in your area, how to file a claim for asbestos trust funds, how to get paid in 90 days, and more.
Free

Financial Compensation Packet
Info on law firms that will recover your

highest compensation

Learn how to get paid in 90 days
File for your share of $30 billion in trust funds
Brown Shipbuilding History
The Brown Shipbuilding Company was created in 1942 for the sole purpose of building vessels for the U.S. Navy.
The idea of the new shipyard began in 1941 when the Navy asked brothers George R. Brown and Herman Brown to build four submarine chasers for the military.
Although the brothers had no prior shipbuilding experience, they did help build the Corpus Christi Naval Air Station.
In turn, with $9 in funding from the Navy, Brown Shipbuilding was created in time to help with the efforts of World War II.
Once the submarine chasers were built, Brown shipbuilding continue to build and deliver ships, including 61 destroyer escorts, 254 amphibious assault ships, and over 350 Navy warships in total.
When World War II ended, however, Brown Shipbuilding was sold to the Todd Houston Shipbuilding Company.
Todd Houston Shipbuilding, also known as the Todd Houston Shipyard, closed its doors in 1985, and once again the shipyard went back to Brown and Root, where it was used as a ship construction and repair site until 2004.
One of the most famous vessels constructed at Brown Shipbuilding was the United States Coast Guard destroyer, the USS Vance.
Almost all destroyers during that time, including the USS Vance, were built with excessive amounts of asbestos-containing products, including asbestos-containing insulation.
Brown Shipbuilding Asbestos
Prior to the Occupational Safety and Health Administration's (OSHA) and Environmental Protection Agency's (EPA) strict regulations on asbestos use in the late 1970s, most shipyards across the nation used asbestos.
At Brown Shipbuilding, asbestos in vessels was found in the walls, bulkheads, engine rooms, and covering pipes, gaskets, and furnaces. Power lines were also wrapped in asbestos-containing mix because of its excellent for resisting heat and fire.
Brown Shipbuilding workers were constantly inhaling asbestos-filled dust each day and for numerous years.
No Protective Gear
As with many other shipyards, Brown shipyard workers were not required to and did not wear protective gear while working. None of the workers were aware of the damage that could occur when inhaling asbestos fibers.
The U.S. Navy confirmed that over 250 asbestos-containing products were used in shipyards across the nation, many of which were used at Brown Shipbuilding.
Scientists estimate that in total, over 4 million shipyard workers were exposed to asbestos while working in shipyards during World War II alone.
Numerous workers from Brown Shipbuilding began developing life-threatening diseases, such as malignant mesothelioma, asbestos-related lung cancer, and asbestosis.
To make matters worse, many children and spouses of Brown Shipbuilding workers eventually developed asbestos-related diseases as well, via second-hand exposure to asbestos.
Most of Brown Shipbuilding shipyard workers did not shower nor change clothes before returning home. In turn, many children and spouses unknowingly inhaled asbestos via the worker's clothing.
Additional Help and Resources for Asbestos Victims
If you've been injured by mesothelioma, asbestos-related lung cancer, or asbestosis, keep in mind that there is a good chance that you'll qualify for considerable compensation. Remember to fill out our from to get your free Financial Compensation Packet, with information on experienced asbestos and mesothelioma lawyers in your area. If you have questions or need additional assistance, contact us at 800-793-4540.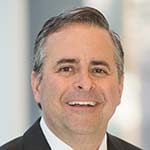 Paul Danziger grew up in Houston, Texas and earned a law degree from Northwestern University School of Law in Chicago. For over 25 years years he has focused on representing mesothelioma cancer victims and others hurt by asbestos exposure. Paul and his law firm have represented thousands of people diagnosed with mesothelioma, asbestosis, and lung cancer, recovering significant compensation for injured clients. Every client is extremely important to Paul and he will take every call from clients who want to speak with him. Paul and his law firm handle mesothelioma cases throughout the United States.