Moore Dry Dock Company (Moore Shipbuilding)
Page Updated on July 30, 2020
Moore Dry Dock, previously known as Moore Shipbuilding, played an integral part in repairing and building ships during World War II. However, the company's use of asbestos injured thousands of workers who were constantly exposed to dangerous minerals.
If you or a loved one suffer from mesothelioma, asbestos-related lung cancer, or asbestosis, you may qualify for substantial compensation. Currently, there is over $30 billion in asbestos trust funds, awaiting those who've been diagnosed with an asbestos illness. Fill out our form to receive our free Financial Compensation Packet. Our packet is loaded with information on experienced mesothelioma attorneys in your area, how to file a claim for asbestos trust funds, how to get paid in 90 days, and more.
Free

Financial Compensation Packet
Info on law firms that will recover your

highest compensation

Learn how to get paid in 90 days
File for your share of $30 billion in trust funds
Moore Dry Dock History
Moore Shipbuilding was originally located in San Francisco when it was founded in 1905. The company changed its name to the Moore Dry Dock Company shortly before the start of World War I.
The company then moved to Oakland, California, where it began repairing and building vessels.
The once-thriving business delivered more than 60 ships during World War I alone and changed its name back to Moore Shipbuilding.
The company changed its name once again to Moore Dry Dock Company and shifted business to focus on the many ship repairs after the war. However, when World War II started, the company began shipbuilding again.
During World War II, Moore Dry Dock Company built over 100 vessels for the United States Navy. After the war ended, business for the shipyard eventually declined.
The company continued to focus on ship repairing over the next subsequent years, then closed its doors permanently in 1961.
Asbestos Exposure at Moore Dry Dock
The shipyard's excessive asbestos use, as mentioned earlier, exposed a myriad of workers at Moore Dry Dock to asbestos.
Shipbuilding and repair work went on at a rapid pace, resulting in asbestos fibers permeating the shipyard on a daily basis.
Since a lot was still unknown about the dangers of asbestos, many employees and contractors at Moore Dry Dock worked in cramped quarters without the benefit of any protective gear.
Although the military understood the dangers of asbestos, little was told about it shipyard workers all across the nation. Numerous workers in various different job functions at Moore Dry Dock were exposed to asbestos, including:
Pipefitters
Electricians
Welders
Boilermakers
Maintenance crew
Painters
Sanders, and more.
Second-Hand Asbestos Exposure
In addition to workers exposed to asbestos at Moore Dry Dock, many family members who never set foot on the shipyard were also exposed to the toxic minerals.
Since workers generally did not wear protective gear and rarely changed clothes before leaving work, they would leave work with clothing filled with asbestos fibers that permeated throughout their homes.
Asbestos Lawsuits Against Moore Dry Dock Company
In the past, shipyards were typically not held liable for asbestos exposure. Instead, the manufacturers that shipped asbestos-containing products to the shipyards were targeted in thousands of asbestos-related and mesothelioma lawsuits.
However, during the 2000s, federal courts began making a rule that instead of plaintiffs having to prove asbestos exposure while at work, shipyards must now prove that there were no asbestos issues that harmed workers.
Additional Help and Resources for Asbestos Victims
If you've been injured by mesothelioma, asbestos-related lung cancer, or asbestosis, keep in mind that there is a good chance that you'll qualify for considerable compensation. Remember to fill out our form to get your free Financial Compensation Packet, with information on asbestos and mesothelioma lawyers. If you have questions or need additional assistance, contact us at 800-793-4540.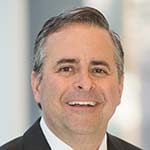 Paul Danziger grew up in Houston, Texas and earned a law degree from Northwestern University School of Law in Chicago. For over 25 years years he has focused on representing mesothelioma cancer victims and others hurt by asbestos exposure. Paul and his law firm have represented thousands of people diagnosed with mesothelioma, asbestosis, and lung cancer, recovering significant compensation for injured clients. Every client is extremely important to Paul and he will take every call from clients who want to speak with him. Paul and his law firm handle mesothelioma cases throughout the United States.
Sources
Picture Source: http://www.aukevisser.nl/others/id1199.htm