New York Shipbuilding Corporation
Page Updated on July 31, 2020
The New York Shipbuilding Corporation was a large shipbuilding business based out of Camden, New Jersey. The shipyard built a variety of important vessels for both world wars, but its extensive use of asbestos left many of its workers with life-threatening diseases.
If you or a loved one have been diagnosed with mesothelioma, asbestos-related lung cancer, or asbestosis, you may be eligible for substantial compensation. Fill out our form to receive our free Financial Compensation Packet. Our packet is loaded with information on experienced mesothelioma attorneys in your area, how to file a claim for asbestos trust funds, how to get paid in 90 days, and more.
Free

Financial Compensation Packet
Info on law firms that will recover your

highest compensation

Learn how to get paid in 90 days
File for your share of $30 billion in trust funds
New York Shipbuilding History
Henry G. Morse created the New York Shipbuilding Corporation in 1899. Instead of locating in New York as originally planned, he settled on Camden, New Jersey. By 1901, this shipyard launched the MS Dollar, its first shipyard. Shortly after, the shipyard created numerous vessels, including,
Washington
USS Michigan
USS Utah
USS Arkansas
USS Oklahoma
New York Shipbuilding continued building vessels throughout the next several years and eventually became one of the largest shipyards in World War I.
The shipyard added additional yards and space, situated more than two miles along the Delaware River. As the business continued to boom, the company went on to build a myriad of vessels after the military invested over $20 million for its expansion.
New York Shipbuilding also created the USS Saratoga (CV-3). The vessel was supposed to be a battlecruiser, but during World War II it was used as an aircraft carrier for the United States Navy.
Afterward, the shipyard continued to provide vessels to the Navy during World War II, including destroyer tenders, seaplane tenders, aircraft, light cruisers, battlecruiser, a repair shop, and a battleship.
Once the war ended, New York Shipbuilding began building a number of submarines, but the demand for the shipyard's vessels declined drastically in the early 1960s. By 1967, the shipyard closed its doors.
New York Shipbuilding and Asbestos
Similar to most shipyards in the past, New York Shipbuilding Corporation relied heavily on asbestos-containing materials (ACMs) and products while building vessels.
Not only was asbestos affordable, but it was also easy to mix into other materials and resistant to heat and fire.
In turn, shipyard employees and contractors worked with and around asbestos on a daily basis, and for prolonged periods of time.
Many of the shipyard employees worked in the cramped engine rooms in vessels with asbestos dust permeating in the air as they sprayed asbestos-filled sprays onto ship parts and walls.
The workers were never warned of the dangers of asbestos, nor were they given any protective gear, such as respirators, to wear while working around massive amounts of the dangerous minerals.
Due to the excessive use of asbestos, numerous New York Shipbuilding employees and contractors developed fatal illnesses, including malignant mesothelioma, asbestosis, and asbestos-related lung cancer.
Many of the workers at New York Shipbuilding are United States Navy veterans. These workers could possibly qualify for free medical assistance and compensation from the Veterans Administration.
Non-veterans and veterans alike who were injured by asbestos have the option to file claims against the manufacturers that supplied asbestos to shipyards.
In recent times, shipyards have been in the hot seat after the laws changed and now mandate that shipyards that knew of the dangers of asbestos, yet didn't warn workers, should also be held liable.
Additional Resources and Helpful Information for Asbestos Victims
If you've been injured by mesothelioma, asbestos-related lung cancer, or asbestosis, keep in mind that there is a good chance that you'll qualify for considerable compensation for pain, suffering, medical costs, and much more. Remember to fill out our form to get your free Financial Compensation Packet, with information on asbestos and mesothelioma lawyers.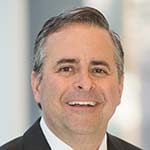 Paul Danziger grew up in Houston, Texas and earned a law degree from Northwestern University School of Law in Chicago. For over 25 years years he has focused on representing mesothelioma cancer victims and others hurt by asbestos exposure. Paul and his law firm have represented thousands of people diagnosed with mesothelioma, asbestosis, and lung cancer, recovering significant compensation for injured clients. Every client is extremely important to Paul and he will take every call from clients who want to speak with him. Paul and his law firm handle mesothelioma cases throughout the United States.
Sources
Photo Source: U.S. Naval Historical Center. Public Domain