Page Updated on July 31, 2020
The Todd Shipyards Corporation, better known as Todd Shipyards, has a long history of shipbuilding in the U.S., including creating numerous vessels for the military. The shipyard has an equally long history with asbestos use, which resulted in workers developing life-threatening illnesses, such as mesothelioma and asbestos-related lung cancer.
If you or a loved one suffer from mesothelioma, asbestos-related lung cancer, or asbestosis, you may qualify for substantial compensation. Currently, there is over $30 billion in asbestos trust funds, awaiting those who've been diagnosed with an asbestos illness. Fill out our form to get a free Financial Compensation Packet. You'll learn about the experienced mesothelioma lawyers in your area, how to get paid in 90 days, how to file a claim for the asbestos trust funds, and more.
Free

Financial Compensation Packet
Info on law firms that will recover your

highest compensation

Learn how to get paid in 90 days
File for your share of $30 billion in trust funds
Todd Shipyards History
Todd Shipyards was created in 1916 when William H. Todd Corporation merged with numerous other companies, including the Robins Dry Dock & Repair Company, the Seattle Construction and Dry Dock Company, and the Tietjen & Long Dry Dock Company.
Since the shipyard was built shortly after World War I started, business picked up quickly as the need for vessels were extremely high at the time. In fact, there were so many demands for ships that Todd Shipyards operated 24 hours per day, with numerous people working around the clock.
When World War II began, Todd Shipyards again began building numerous vessels, including 60 cargo ships for the British Purchasing Commission.
Additionally, the shipyard built over 300 landing craft vessels for the United States Maritime Commission and the United States Navy, including destroyer vessels, frigates, and more.
During this time, Todd Shipyards employed close to 57,000 workers, who helped build over a thousand ships for the military.
When World War II ended, the shipyard bought a plant in San Pedro, California, which eventually became the Los Angeles division of Todd Shipyards. The new division added on to the expansion of Todd Shipyards and two other shipyard facilities in Galveston, Texas, and Seattle, Washington.
Todd Shipyards continued building ships throughout early 1980s, which included opening additional facilities in New Orleans, Brooklyn, and San Francisco.
By 1983, the shipyard began declining, and part of its downfall was due was its excessive use of asbestos, which left Todd Shipyards facing hundreds of asbestos-related lawsuits.
In 1987, Todd Shipyards filed for bankruptcy, claiming that the business was losing money on the two current contracts. According to brokerage analyst John N. Simon, Todd Shipyards owed creditors over $100 million and had an extremely low chance of emerging from bankruptcy.
Simon felt that there were too many shipyards and too little work during the 1980s for Todd Shipyards to be successful again.
"Around the world, there are simply too many shipyards chasing too little work, and U.S. companies can't compete."
Todd Shipyards and Asbestos
The problems of asbestos issues got so severe that Todd Shipyards was once up against 490 asbestos-related lawsuits, including claims for mesothelioma, asbestos-related lung cancer, asbestosis, and other injuries and illnesses.
The shipyard settled a good majority of these cases with money set aside in reserves and insurance funds.
However, Todd Shipyards also fought back on numerous claims that came from people who worked at the shipyard's Brooklyn facility and Los Angeles facility.
For instance, in the 1970s, a Los Angeles shipyard boilermaker, Sidney Osmundsen, filed a asbestos lawsuit against both Todd Shipyards and Travelers Insurance.
Both companies challenged the claim, which was eventually denied due to failure to give notice in time of being aware of his condition and how it related to the asbestos exposure at the job site (33 U.S.C. Sec. 912(a)).
After numerous delays and appeals, Osmundsen won his case before the U.S. Court of Appeals. Court documents indicate that at the time, Todd Shipyards still had over $3 million in a bodily injury fund to pay off these types of claims.
Workers Exposed to Asbestos at Todd Shipyards
The majority of the thousands of people that once worked at Todd Shipyards were exposed to asbestos. The following occupations faced the most risk of asbestos exposure, and in turn, the risk of developing life-threatening illnesses:
Shipbuilders
Boilermakers
Plumbers
Electricians
Welders
Insulators
Anyone who worked at Todd Shipyards or any other shipyard should seek regular medical check-ups.
Physicians should always be alerted about asbestos exposure so that treatment, if needed, can begin as soon as possible.
Additional Help and Resources For Asbestos Victims
If you've been injured by mesothelioma, asbestos-related lung cancer, or asbestosis, keep in mind that there is a good chance that you'll qualify for considerable compensation. Don't forget to fill out our form to get our free Financial Compensation Packet, filled with information on the experienced asbestos and mesothelioma attorneys in your area. If you have questions or need additional assistance, contact us at 800-793-4540.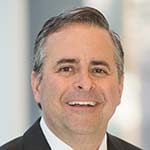 Paul Danziger grew up in Houston, Texas and earned a law degree from Northwestern University School of Law in Chicago. For over 25 years years he has focused on representing mesothelioma cancer victims and others hurt by asbestos exposure. Paul and his law firm have represented thousands of people diagnosed with mesothelioma, asbestosis, and lung cancer, recovering significant compensation for injured clients. Every client is extremely important to Paul and he will take every call from clients who want to speak with him. Paul and his law firm handle mesothelioma cases throughout the United States.
Sources
Sidney A. Osmundsen v. Todd Pacific Shipyard and Travelers Insurance Company, 755 F.2d 730 (9th Cir. 1985)
Photo Source: National Archives and Records Administration