Page Updated on July 30, 2020
Caddell Dry Dock and Repair Inc., better known as Caddell Dry Dock, is a New York shipyard that once used an excessive amount of asbestos and asbestos-containing products throughout the premises. Although the company no longer relies on hazardous minerals, its long history of use left thousands of people with malignant mesothelioma and other asbestos-related diseases.
If you or a loved one have been diagnosed with mesothelioma, asbestos-related lung cancer, or asbestosis, you may be eligible for substantial compensation. There is currently over $30 billion in asbestos trust funds, set up for those who are victims to asbestos-related diseases. Fill out our form to get a free Financial Compensation Packet. You'll learn about the experienced mesothelioma lawyers in your area, how to get paid in 90 days, how to file a claim for the asbestos trust funds, and more.
Free

Financial Compensation Packet
Info on law firms that will recover your

highest compensation

Learn how to get paid in 90 days
File for your share of $30 billion in trust funds
Caddell Dry Dock History
Caddell Drydock and Repair Company Inc. was created in 1903 by a team that included a shipbuilder, accountant, and salesman. It got its name from the founding shipbuilder, John Caddell.
The shipyard was not only one of the oldest shipyards in the New York Harbor but also one of the most productive ones in the entire state.
Caddell Dry Dock saw its biggest expansion and profitability during the 1930s. Although the Great Depression greatly affected the United States economy during this time, the U.S. government relied on shipyards to build and/or repair vessels.
The shipbuilding field was still one of the few thriving industries at the time.
During the 1940s, the shipyard started focusing on the repair and service of boats. With a total of six dry docks, the shipyard serviced hundreds of vessels during the war, with tasks that included repairs, electrical work, painting, welding, coating, and much more.
Most of the products used to repair the vessels were made with asbestos, and therefore placed workers at risk of developing fatal asbestos-related illnesses, such as malignant mesothelioma, asbestosis, and asbestos-related lung cancer.
Caddell Dry Dock Asbestos Use
Along with working with and around asbestos-containing products, numerous Caddell Dry Dock workers also worked directly around airborne asbestos fibers.
Since the shipyard was responsible for repairing damaged vessels, asbestos was released into the air from the ships' damaged areas and permeated throughout the shipyard.
Lack of Ventilation Leads to Major Issues
Lack of ventilation at the shipyard coupled with asbestos used in areas with high temperatures heightened the risk of developing illnesses even further.
For instance, many people worked in boiler rooms and engine rooms for numerous hours each day, in poor ventilated-areas with airborne asbestos permeating all around them.
Unfortunately, this was once a common practice for many shipyards, as asbestos was prized for its excellent ability to withstand heat and fire.
Although the Environmental Protection Agency (EPA) regulated the use of asbestos in the 1970s, many people already knew of the risks associated with it.
Yet, since it was affordable and profitable, shipyards such as Caddell Dry Dock continued to used asbestos-containing products.
A host of asbestos manufacturers also knew of the dangers but rejected warning others as it meant their business would decline.
As a result, numerous people now live with asbestos-related illnesses or have passed away due to excessive asbestos exposure.
Caddell Dry Dock Today
Caddell Dry Dock is still in operations today, though it no longer uses asbestos. The shipyard currently works with non-profit organizations, with the goal of restoring historical ships.
One of the shipyard's most famous projects includes a replica of Henry Hudson's Half Moon.
Help and Resources for Asbestos Victims
If you've been injured by mesothelioma, asbestos-related lung cancer, or asbestosis, keep in mind that there is a good chance that you'll qualify for considerable compensation. Don't forget to fill out our form to get our free Financial Compensation Packet, filled with information on the experienced asbestos and mesothelioma attorneys in your area. If you have questions or need additional assistance, contact us at 800-793-4540.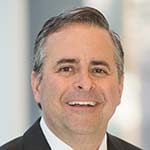 Paul Danziger grew up in Houston, Texas and earned a law degree from Northwestern University School of Law in Chicago. For over 25 years years he has focused on representing mesothelioma cancer victims and others hurt by asbestos exposure. Paul and his law firm have represented thousands of people diagnosed with mesothelioma, asbestosis, and lung cancer, recovering significant compensation for injured clients. Every client is extremely important to Paul and he will take every call from clients who want to speak with him. Paul and his law firm handle mesothelioma cases throughout the United States.