Sun Shipbuilding & Dry Dock Company
Page Updated on July 31, 2020
Over the course of 70 years, Sun Shipbuilding & Dry Dock Company built numerous types of vessels and played an important role in World War II. Yet, its extensive use of asbestos in many products resulted in workers developing toxic diseases such as mesothelioma and asbestos-related lung cancer.
If you or a loved one suffer from mesothelioma, asbestos-related lung cancer, or asbestosis, you may qualify for substantial compensation. Currently, there is over $30 billion in asbestos trust funds, awaiting those who've been diagnosed with an asbestos illness. Fill out our form to receive our free Financial Compensation Packet. Our packet is loaded with information on experienced mesothelioma attorneys in your area, how to file a claim for asbestos trust funds, how to get paid in 90 days, and more.
Free

Financial Compensation Packet
Info on law firms that will recover your

highest compensation

Learn how to get paid in 90 days
File for your share of $30 billion in trust funds
Sun Shipbuilding History
Sun Shipbuilding & Dry Dock Company was created by the Sun Oil Company around the time the nation was delving into World War I.
After launching its first ship in 1917, the company developed into a major shipyard and began creating tankers for the war.
The company continued to grow throughout World War II, becoming one of the top five largest shipyards in the nation. When it added twenty slipways, it became the biggest shipyard in the U.S. During this time, more than 40,000 workers were employed by the Sun Oil Company, which now spread out over four shipyards.
It was also during World War II when Sun Shipbuilding created more than 200 T2 takers, as well as cargo ships, hospital vessels, carriers, and 14 Liberty ships.
After the war, production slowed down at Sun Shipbuilding, which resulted in one of the shipyards converting into a facility for industrial development efforts.
In 1982, the company was sold to Pennsylvania Shipbuilding. Yet, the company only lasted seven years before it permanently closed its doors in 1989.
Sun Shipbuilding and Asbestos Use
As with most shipyards in the past, Sun Shipbuilding used asbestos when building and preparing ships.
Since vessels were expected to be produced at a rapid pace, tons of asbestos dust and fibers permeated through the shipyard, putting workers at risk of developing toxic illnesses.
Regardless of job function, most people who worked at Sun Shipbuilding were exposed to asbestos at some point, including shipbuilders, boilermakers, mechanics, electricians, general maintenance workers, painters, and more.
In fact, the U.S. military stated that more than 250 asbestos-containing products were used at many of the nation's shipyards prior to the late 1970s.
Although the Environmental Protection Agency (EPA) placed strict regulations on the use of asbestos in 1979, it happened well after many people had already been exposed to the toxic minerals.
Most companies that manufactured and supplied asbestos to Sun Shipbuilding and other shipyards knew about the dangers of asbestos.
Yet, instead of warning the public, many companies continued to supply asbestos-containing products because of the large profits being made.
The good news, however, is that many of these manufacturers are now facing mesothelioma lawsuits and must pay for putting so many lives at risk.
If you or a loved one worked at Sun Shipbuilding, it's important to get regular medical checkups. This also includes family members who lived in the same home of anyone who worked at the shipyard.
Since workers weren't required to wear protective gear at the shipyard, many of them went home in work clothes that were littered with asbestos fibers.
In turn, children, spouses, and other household members of Sun Shipbuilding workers are also at risk of developing asbestos-related diseases.
Additional Information and Resources for Asbestos Victims
If you've been injured by mesothelioma, asbestos-related lung cancer, or asbestosis, keep in mind that there is a good chance that you'll qualify for considerable compensation. Remember to fill out our form to get your free Financial Compensation Packet, with information on asbestos and mesothelioma lawyers in your area. If you have questions or need additional assistance, contact us at 800-793-4540.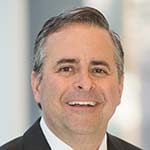 Paul Danziger grew up in Houston, Texas and earned a law degree from Northwestern University School of Law in Chicago. For over 25 years years he has focused on representing mesothelioma cancer victims and others hurt by asbestos exposure. Paul and his law firm have represented thousands of people diagnosed with mesothelioma, asbestosis, and lung cancer, recovering significant compensation for injured clients. Every client is extremely important to Paul and he will take every call from clients who want to speak with him. Paul and his law firm handle mesothelioma cases throughout the United States.