Page Updated on July 31, 2020
San Francisco Dry Dock is one the oldest shipyards in the U.S., with the one of the highest rates of asbestos use. The company's excessive use of asbestos-containing products left a myriad of workers with toxic, life-threatening, asbestos-related illnesses.
If you or a loved one suffer from mesothelioma, asbestos-related lung cancer, or asbestosis, you may qualify for substantial compensation. Currently, there is over $30 billion in asbestos trust funds, awaiting those who've been diagnosed with an asbestos illness. We invite you to use our Asbestos Attorney Locator Tool to find a experienced mesothelioma lawyer in your area
Free

Financial Compensation Packet
Info on law firms that will recover your

highest compensation

Learn how to get paid in 90 days
File for your share of $30 billion in trust funds
San Francisco Dry Dock History
San Francisco Dry Dock was originally created in 1870 by the Union Iron Works Company, but once the company stopped making money, it was bought by the Bethlehem Shipbuilding Company, under the name Hunters Point Dry Dock.
Bethlehem Shipbuilding Company began building all kinds of types of vessels, including destroyers, cruisers, and more, in preparation for the upcoming World War I. It was during this time that the shipyard built the West Coast's first steel ship.
Once World War I started, the shipyard continued building different vessels, including 18 submarines and over 60 destroyers. After the war, the Navy leased docks from private owners, which provided deep-water access between Bremerton, Washington, and San Diego.
When World War II started, the Navy bought the docks from the owners and changed the shipyard's name to Hunters Point Naval Shipyard.
The shipyard became one of the largest shipyards on the West Coast, as well as the main site for the military's applied nuclear research facility, the Naval Radiological Defense Laboratory.
Eventually, Bethlehem Steel sold the site to the United States Marine Repair, currently known as BAE Systems Ship Repair. Currently, the San Francisco Dry Dock covers 26 acres and contains two dry-docks, focusing on vessel repair.
Prior to the late 1970s, San Francisco Dry Dock used asbestos and numerous other hazardous substances throughout its facilities and on vessels.
In fact, in 1989, there were so many toxins found that the site was named as a SuperFund cleanup area by the EPA.
San Francisco Dry Dock Asbestos Use
In addition to asbestos, lead paint and industrial cleaners containing hazardous chemicals were used in abundance at the San Francisco Naval Shipyard.
While workers exposed to lead paint were diagnosed with illnesses within a relatively short period of time, those exposed to asbestos weren't aware until up to 50 years later, given the dormancy time period of asbestos-related diseases.
Numerous former workers at the shipyard have already developed life-threatening asbestos illnesses, including malignant mesothelioma and asbestos-related lung cancer.
Family Members at Risk
Family members were also at risk of developing asbestos illnesses. Although the dangers of asbestos were known, most workers at San Francisco Dry Dock weren't given the proper protective gear and clothing to help protect them from asbestos fibers.
In turn, workers would return to their family home in work clothes that were filled with tiny asbestos fibers.
The fibers are thin, fine, colorless, microscopic, and odorless, making it impossible to know when inhalation/ingestion occurs.
Once asbestos fibers are ingested or inhaled, they get lodged in the body and over time, irritate the lining of major organs, leading to serious illnesses.
If you or a loved one worked at San Francisco Dry Dock, it's important to seek routine medical checkups. Make sure your physician understands that you may have been exposed to asbestos.
Help and Resources for Asbestos Victims
If you've been injured by mesothelioma, asbestos-related lung cancer, or asbestosis, keep in mind that there is a good chance that you'll qualify for considerable compensation. Remember to use our Asbestos Attorney Locator Tool to find a experienced mesothelioma attorney in your area. If you have questions or need additional assistance, contact us at 800-793-4540.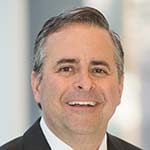 Paul Danziger grew up in Houston, Texas and earned a law degree from Northwestern University School of Law in Chicago. For over 25 years years he has focused on representing mesothelioma cancer victims and others hurt by asbestos exposure. Paul and his law firm have represented thousands of people diagnosed with mesothelioma, asbestosis, and lung cancer, recovering significant compensation for injured clients. Every client is extremely important to Paul and he will take every call from clients who want to speak with him. Paul and his law firm handle mesothelioma cases throughout the United States.