Page Updated on July 31, 2020
Seward Ship's Drydock opened in the 1970s, during a time when asbestos was used, even though many reports of its toxic nature were already made public. Workers at the shipyard worked on older ships that were built with asbestos products. This left many workers at risk for life-threatening illnesses.
If you or a loved one suffer from mesothelioma, asbestos-related lung cancer, or asbestosis, you may qualify for substantial compensation. Currently, there is over $30 billion in asbestos trust funds, awaiting those who've been diagnosed with an asbestos illness. We invite you to fill out our form today for a free Financial Compensation Packet, filled with information about experienced mesothelioma lawyers in your area, how to get paid in 90 days, how to file an asbestos trust fund claim, and much more.
Free

Financial Compensation Packet
Info on law firms that will recover your

highest compensation

Learn how to get paid in 90 days
File for your share of $30 billion in trust funds
Seward Ship's Drydock History
During the 1970s, there was an urgent need to repair ships. Seward Ship's Drydock helped the growing need when it opened its doors in 1973.
The business repaired marine fishing ship at a small facility in Seward, Alaska, but after a large increase in business, the company moved to a larger industrial park, where it continued to repair vessels of all sizes.
In 1979, Seward Ship's Drydock leased a marine railway facility at Lowell Point. They rebuilt the 300-ton facility and stayed in operations until 1985. Afterward, the company began offering services to vessels at the Seward Marine Industrial Center.
The company also leased an additional two acres at the facility and continued with drydock and vessel repair work.
This led to an 11-acre expansion, which included over two thousand square feet of offices and covered areas for work.
Seward Ship's Drydock Asbestos Use
Similar to other past shipyards, workers at Seward Ship's Drydock were exposed daily to asbestos. The exposure mainly came from old ships that were littered with asbestos.
Since the shipyard repaired older vessels that were made with asbestos, workers at Seward Ship's Drydock faced constant risk of developing a toxic illness as they worked in boiler rooms, repaired floor panels and ceilings, and repaired insulation.
All shipyard employees, past and present, should be examined for respiratory complications.
Medical, legal and emotional support frameworks are available for patients in a number of different capacities. Prompt diagnosis is paramount to the effective treatment of symptoms as a result of asbestos exposure.
Seward Ship's Drydock Today
Currently, Seward Ship's Drydock Inc. repairs all kinds of vessels, no matter how large or small.
According to its official website, repair services include welding, shafting, sandblasting, full-service electrical installation and repair, mechanical repair, hydraulics, and more.
Additional Help and Resources for Asbestos Victims
If you've been injured by asbestos, keep in mind that there is a good chance that you'll qualify for considerable compensation. Don't forget to fill out our form to get our free Financial Compensation Packet, filled with information on the experienced asbestos and mesothelioma attorneys in your area. If you have questions or need additional assistance, contact us at 800-793-4540.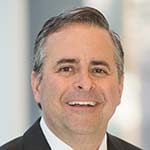 Paul Danziger grew up in Houston, Texas and earned a law degree from Northwestern University School of Law in Chicago. For over 25 years years he has focused on representing mesothelioma cancer victims and others hurt by asbestos exposure. Paul and his law firm have represented thousands of people diagnosed with mesothelioma, asbestosis, and lung cancer, recovering significant compensation for injured clients. Every client is extremely important to Paul and he will take every call from clients who want to speak with him. Paul and his law firm handle mesothelioma cases throughout the United States.