Page Updated on July 31, 2020
Located in Washington State, Tacoma Boat and Drydock was a ship maintenance and construction facility. Prior to the late 1970s, Tacoma Drydock used excessive amounts of asbestos, as with most other similar businesses in the past. Asbestos exposure at the dry dock led to many workers developing life-threatening asbestos-related illnesses.
If you or a loved one suffer from mesothelioma, asbestos-related lung cancer, or asbestosis, you may qualify for substantial compensation. Fill out our form to get a free Financial Compensation Packet. You'll learn about the experienced mesothelioma lawyers in your area, how to get paid in 90 days, how to file a claim for the asbestos trust funds, and more.
Free

Financial Compensation Packet
Info on law firms that will recover your

highest compensation

Learn how to get paid in 90 days
File for your share of $30 billion in trust funds
Tacoma Drydocks History
Little information exists on the history of Tacoma Drydocks. However, a well-known fact about the company is that it used dangerous, toxic asbestos products for many years.
The company created ships before shutting down before World War I. After it closed, the business was sold to Todd Shipyards. Todd Shipyards went on to employ over 30,000 workers. Most of these people were exposed on a daily basis to asbestos while working as crew members, maintenance workers, construction workers, painters, welders, electricians, and more.
After World War II ended, Todd Shipyards sold the company to the Navy. It eventually became the Port of Tacoma. Today, the site is part of a redevelopment for the Port Commencement Bay Industrial Development District.
According to internal documents pertaining to Tacoma Drydocks, asbestos was used in the following:
Gaskets
Asbestos cement
Packing materials
Fireproofing sprays
Fire bricks
Boiler rooms
Electrical fittings
Ceilings
Floor paneling
Insulation for steam pipes
Insulation for boilers
Incinerators
Asbestos Use at Tacoma Drydocks
During its peak operation, Tacoma Drydocks, as mentioned earlier, used excessive amounts of asbestos. Most shipyards did the same thing before the Environmental Protection Agency (EPA) placed strict regulations on asbestos use in 1979.
Before the EPA's regulations, Tacoma Drydocks and a myriad of other shipyards relied on asbestos because of its cheap cost, its resistance to high heat and fire, and its ability to mix well with other ingredients.
Many types of workers at Tacoma Drydocks are at risk of developing a life-threatening illness.
Spouses and children of these workers are also at risk of developing asbestos-related illnesses via second-hand exposure. Most shipyards in the past didn't require workers to wear protective gear, nor did they supply the gear.
Some shipyards added showers to the job site, but there were complaints from workers that there were only a few showers for hundreds of workers to use.
Most workers didn't want to wait two hours to take a shower after a long workday. Instead, they returned home with asbestos-filled clothing and asbestos fibers in their hair and on their skin.
If you worked at Tacoma Drydocks, it's extremely important to get regular medical checkups and keep all of your appointments. Tell your physician you could be have been exposed to asbestos.
If you have loved ones or roommates that lived in the same home as you while you worked at Tacoma Drydocks, each person should also have regular medical checkups and inform their physicians they may have been exposed to second-hand asbestos.
Additional Help and Resources
If you've been injured by mesothelioma, asbestos-related lung cancer, or asbestosis, keep in mind that there is a good chance that you'll qualify for considerable compensation. Remember to fill out our form to get your free Financial Compensation Packet, with information on asbestos and mesothelioma lawyers in your area. If you have questions or need additional assistance, contact us at 800-793-4540.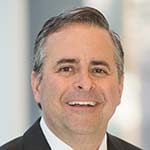 Paul Danziger grew up in Houston, Texas and earned a law degree from Northwestern University School of Law in Chicago. For over 25 years years he has focused on representing mesothelioma cancer victims and others hurt by asbestos exposure. Paul and his law firm have represented thousands of people diagnosed with mesothelioma, asbestosis, and lung cancer, recovering significant compensation for injured clients. Every client is extremely important to Paul and he will take every call from clients who want to speak with him. Paul and his law firm handle mesothelioma cases throughout the United States.