Bethlehem Shipbuilding Corporation (BethShip)
Page Updated on July 29, 2020
The Bethlehem Shipbuilding Corporation, or BethShip for short, was once one of the largest shipyard companies in the U.S., with over 15 shipyards across various states. As with most shipyard companies in the past, BethShip relied on asbestos for numerous years, leading to workers developing toxic diseases brought about by asbestos exposure.
If you or a loved one were diagnosed with mesothelioma, asbestos-related lung cancer, or asbestosis, you may be entitled to substantial compensation. Fill out our form to receive our free Financial Compensation Packet. Our packet is loaded with information on experienced mesothelioma attorneys in your area, how to file a claim for asbestos trust funds, how to get paid in 90 days, and more.
Free

Financial Compensation Packet
Info on law firms that will recover your

highest compensation

Learn how to get paid in 90 days
File for your share of $30 billion in trust funds
Bethlehem Shipbuilding Corporation History
The Bethlehem Steel Corporation Shipbuilding Division was created in 1907 by the Bethlehem Steel Corporation after it bought the Union Iron Works shipyard. It started out in Quincy, Massachusetts, but in the 1960s, moved to Sparrows Point, Maryland.
According to Time magazine, Bethship was considered the #1 shipbuilding company in the 1940s, when compared to the "Big 3 U.S." shipbuilders that were able to build any type of vessel.
Shipbuilding continued until 1997, when Bethship decided to focus more on its steel operations.
However, prior to its closing and for numerous years, BethShip used asbestos-containing materials (ACMs) in products, equipment, and machinery, leading to thousands of asbestos-related illnesses and deaths.
Asbestos Products at Bethlehem Shipbuilding Corporation Shipyards
Workers all over Bethlehem facilities were once exposed to asbestos on a daily basis. Maintenance workers routinely tore out and replaced asbestos-containing insulation and worked with Raybestos cloths, made out of asbestos.
Boiler and engine room workers were constantly around machinery and equipment made with asbestos-containing products, and welders worked around gaskets and other products filled with asbestos.
Numerous contractors were hired to install asbestos-containing products, such as cement, insulation, and blocks.
One company, in particular, McCormick Asbestos Company, not only supplied large amounts of asbestos-containing products but also sent its own employees and contractors to install the products.
McCormick Asbestos Company is one of the many asbestos manufacturers that faced many asbestos-related lawsuits after people began developing fatal illnesses, including asbestos-related lung cancer and malignant mesothelioma.
Bethlehem Shipbuilding Corporation Ignores Safety Standards
Although the United States Navy provided a booklet in 1943, with a set of safety guidelines for the safe use of asbestos, BethShip reportedly ignored the guidelines and continued to recklessly use asbestos in excessive amounts.
BethShip also failed to provide respirators to its workers and failed to properly ventilate areas that were known to contain high amounts of asbestos.
Shipyards Owned by Bethlehem Shipbuilding Corporation
Bethlehem Wilmington (Wilmington, DE.)
Hunter's Point Dry Docks (San Francisco, CA.)
Bethlehem Sparrows Point Shipyard (Sparrows Point, MD.)
Union Iron Works (San Francisco, CA.)
Fore River Shipyard (Quincy, MA.)
Bethlehem Elizabethport (Elizabethport, NJ)
Alameda Works Shipyard (Alameda, CA)
Victory Plant Shipyard (Quincy, MA.)
Bethlehem Mariners Harbor (Staten Island, NY)
Bethlehem Southwest Marine Terminal Shipyard (San Pedro, CA)
Bethlehem Fairfield Shipyard (Baltimore, MD)
Bethlehem Hingham Shipyard (Hingham, MA)
Bethlehem Atlantic Works (Boston, MA)
Bethlehem Brooklyn Shipyard (Brooklyn, NY)
Hoboken Shipyard (Hoboken, NJ)
Bayonne Naval Drydock (Bayonne, NJ)
Bethlehem Pennsylvania Shipyards (Beaumont, TX)
Resources and Help for Asbestos Victims
Keep in mind that you may qualify for significant compensation if you or a loved one have been diagnosed with mesothelioma, asbestos-related lung cancer, or asbestosis. Remember to fill out our form to get your free Financial Compensation Packet, with information on experienced asbestos and mesothelioma lawyers in your area.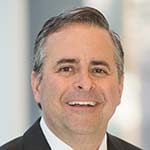 Paul Danziger grew up in Houston, Texas and earned a law degree from Northwestern University School of Law in Chicago. For over 25 years years he has focused on representing mesothelioma cancer victims and others hurt by asbestos exposure. Paul and his law firm have represented thousands of people diagnosed with mesothelioma, asbestosis, and lung cancer, recovering significant compensation for injured clients. Every client is extremely important to Paul and he will take every call from clients who want to speak with him. Paul and his law firm handle mesothelioma cases throughout the United States.