Page Updated on July 29, 2020
Similar to most shipyards in the past, Bremerton Naval Shipyard once relied on asbestos for its affordability, resistance to heat and fire, and ease of use. As convenient as it was, asbestos led to workers developing toxic illnesses, such as asbestosis and malignant mesothelioma.
If you or a loved one were diagnosed with mesothelioma, asbestos-related lung cancer, or asbestosis, you may be entitled to substantial compensation. Fill out our form to get a free Financial Compensation Packet. You'll learn about the experienced mesothelioma lawyers in your area, how to get paid in 90 days, how to file a claim for the asbestos trust funds, and more.
Free

Financial Compensation Packet
Info on law firms that will recover your

highest compensation

Learn how to get paid in 90 days
File for your share of $30 billion in trust funds
Bremerton Naval Shipyard History
Bremerton Naval Shipyard was established in 1891 when the U.S. Navy activated it for repair work. By the time World War II began, the shipyard had grown substantially in size and began repairing battleships of the United States Fleet and its Allies.
When the Korean War arrived, the shipyard began building vessels, modernizing carriers, and activating new ships.
Due to its large growth, the Bremerton Naval Yard became the largest shipyard on the West Coast of the U.S., but it also became one of the most toxic shipyards, littered with excessive amounts of hazardous materials and wastes, including an exorbitant amount of asbestos.
Nuclear Materials
Along with asbestos, the shipyard also used nuclear materials on sub fleets, which led to numerous complaints and substantial fines against the shipyard, set forth by Washington State agencies.
As a result, Bremerton Naval Shipyard was eventually (after long delays) designated as a Superfund site by the Environmental Protection Agency (EPA).
Bemerton still remains one of the most toxic sites on EPA's National Priority List.
Bremerton Naval Shipyard Designated as Superfund Site
Bremerton Naval Shipyard used asbestos for a variety of products, equipment, and machinery for many decades. The shipyard became aware of the hazards of asbestos in the 1940s. Yet, a spokesperson for Bremerton said there was not enough for anyone to be fully aware of how hazardous it was.
Nevertheless, the EPA designated the shipyard as a Superfund site. Along with thousands of workers placed at risk, anyone who lived in the general area was susceptible to inhaling/ingesting deadly asbestos fibers on any given day. According to the EPA, up to 50,000 people live within a mile of the shipyard.
The Puget Sound Air Pollution Control Agency, after investigations, fined Bremerton Naval Shipyard more than $300,000 for violating asbestos-handling laws.
Bremerton Naval Shipyard Asbestos Lawsuits and Investigations
Court documents indicate that asbestos manufacturers that shipped products to Bremerton Naval Shipyard have been under numerous lawsuits from workers who developed life-threatening illnesses after working around toxic, asbestos-containing products.
Uniroyal, in particular, an asbestos cloth manufacturer, faced many mesothelioma lawsuits and other asbestos-related claims after supplying the shipyard with numerous asbestos products.
In addition to asbestos cloths, a multitude of asbestos-containing products, provided by numerous asbestos manufacturers, were used at Bremerton Shipyard.
In lawsuits against Uniroyal, as well as other companies associated with asbestos, it was determined that numerous products led to workers developing illnesses. The most common types of products included pipes and piping, insulation, wallboard, boilers, aprons, and work gear.
Bremerton Naval Shipyard Today
Bremerton Naval Shipyard is now known as the Puget Sound Naval Shipyard & Intermediate Maintenance Facility (PSNS & IMF).
According to the U.S. Navy, the shipyard offers the Navy support via technical assistance, logistics support, vessel maintenance and modernization, and engineering assistance. The shipyard, situated on over 170 acres, employs close to 12,000 people.
Additional Help and Resources for Asbestos Victims
Keep in mind that you may qualify for significant compensation if you or a loved one have been diagnosed with mesothelioma, asbestos-related lung cancer, or asbestosis. Don't forget to fill out our form to get our free Financial Compensation Packet, filled with information on the experienced asbestos and mesothelioma attorneys in your area.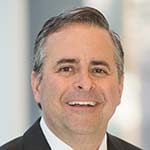 Paul Danziger grew up in Houston, Texas and earned a law degree from Northwestern University School of Law in Chicago. For over 25 years years he has focused on representing mesothelioma cancer victims and others hurt by asbestos exposure. Paul and his law firm have represented thousands of people diagnosed with mesothelioma, asbestosis, and lung cancer, recovering significant compensation for injured clients. Every client is extremely important to Paul and he will take every call from clients who want to speak with him. Paul and his law firm handle mesothelioma cases throughout the United States.
Sources
Environmental Protection Agency Superfund Site Progress Profile, Puget Sound Naval Shipyard Complex (EPA Id: WA2170023418)